Shoreham EGKA to Weston EIWT, Oban EGEO, and back to Shoreham.
This report describes a trip whose main purpose was to explore a very scenic part of Scotland. I have simplified it relative to my usual trip reports. Weston was visited previously e.g. here.
The flights between Shoreham and Weston were done as Eurocontrol IFR while the flights between Weston and Oban were done as VFR at low level.
At the end of this report is a rather good video (well, I think it is - it took many hours to edit it

) which was done with an externally mounted camera and which covers the Weston-Oban-Weston flights.
A somewhat similar low level VFR trip around Ireland is here.
Here is a glossary for non-aviation readers.
Pilot
FAA CPL/IR, JAA/EASA PPL/IR, ~2200hrs.
Aircraft
The aircraft is this 2002 TB20GT; one of the last made before production ended.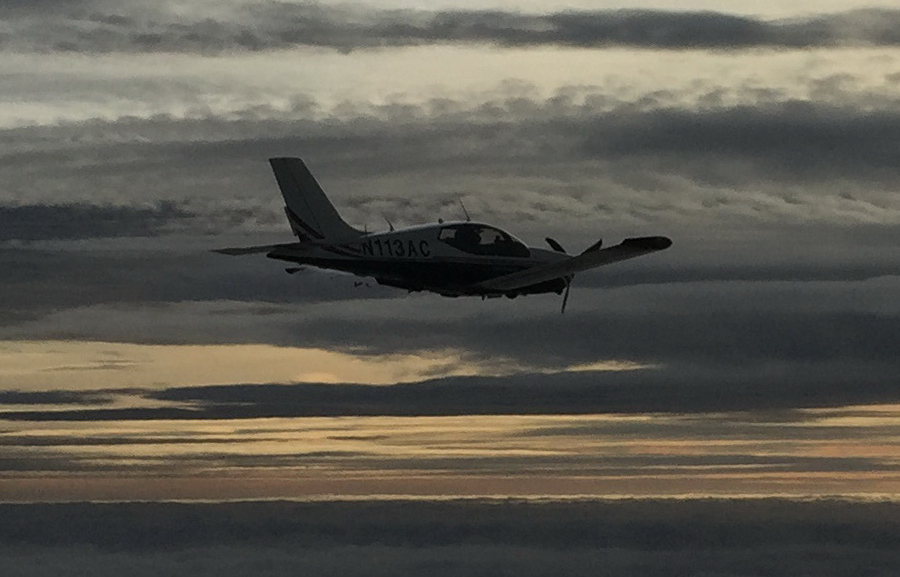 IFR Routes
These were developed with the EuroGA autorouter which was also used to file the flight plans. This great facility is currently entirely free.
Outbound route (magenta=filed, black=actually flown):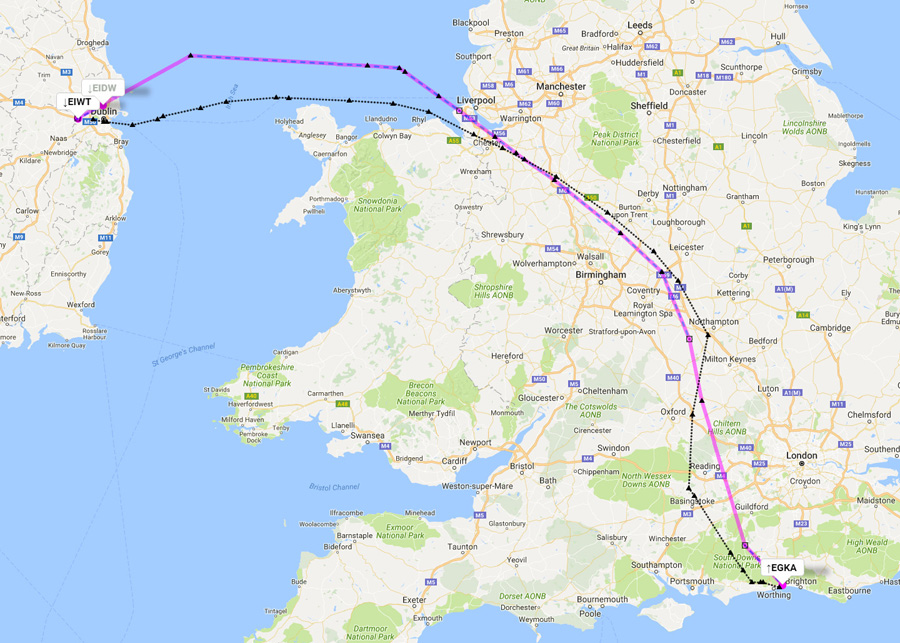 Return route: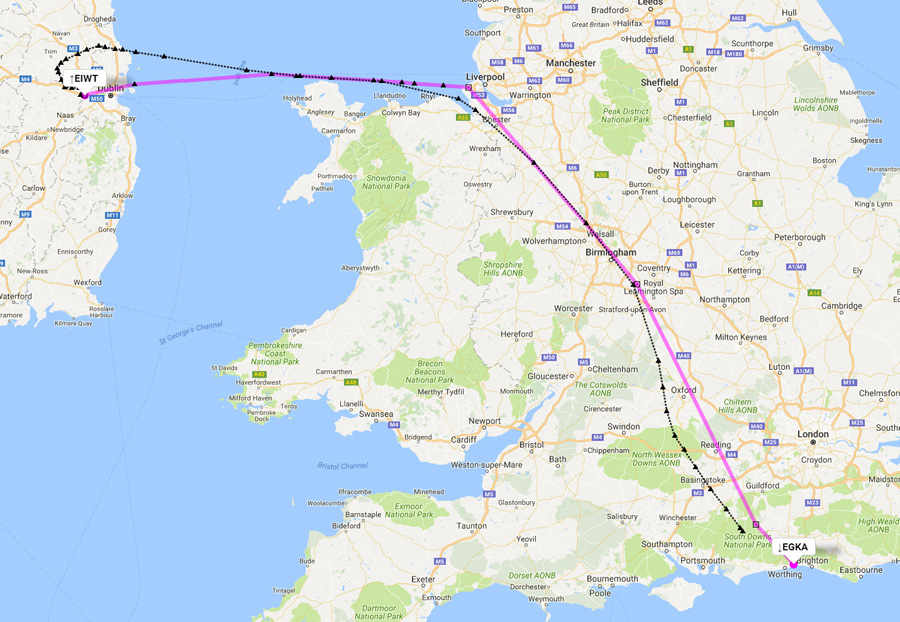 Weston airport is very close to Dublin International airport.
Weather
The weather was chosen to be as good as one can find over a period of several days, especially in Ireland

We picked a nice high pressure area.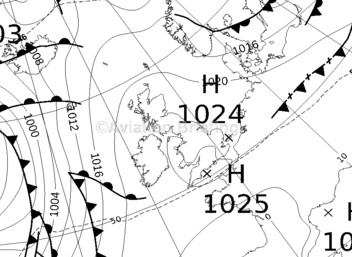 Unfortunately one cannot tell in advance whether this high pressure will yield blue skies, or a layer of thin low cloud... and we got the latter! Still, it made for good photography due to a reduced range of contrast.
Alternates
The range of the TB20 - about 1300 miles - meant that alternates were never an issue. One could abort the trip at any time and fly to anywhere between the Alps and Iceland.
An important factor was that the low level VFR flight around Scotland could be aborted by a climb above the cloud and a diversion to an airport with an instrument approach. Obviously this sort of thing needs to be done carefully because you could climb straight into a hill! We had proper VFR charts running as moving maps which showed the terrain ahead, at all times. Normally this is not an issue because one doesn't fly into a situation from which one cannot get back out, but in theory the weather could close up behind you. This means that a VFR-only pilot needs to be extra careful and pick better weather.
Shoreham - Weston
Departure weather was good. The destination weather was OK too, especially given the IFR flight:
EIDW 130930Z 28014KT 9999 SCT018 BKN030 BKN200 16/10 Q1022 NOSIG
TAF EIDW 130500Z 1306/1406 26013KT 9999 SCT020 BKN035 PROB30 TEMPO 1306/1309 BKN010 BECMG 1315/1318 29008KT BECMG 1322/1324 26006KT
(There is no weather for Weston EIWT; only for Dublin EIDW).
Leaving the south coast, near Shoreham, behind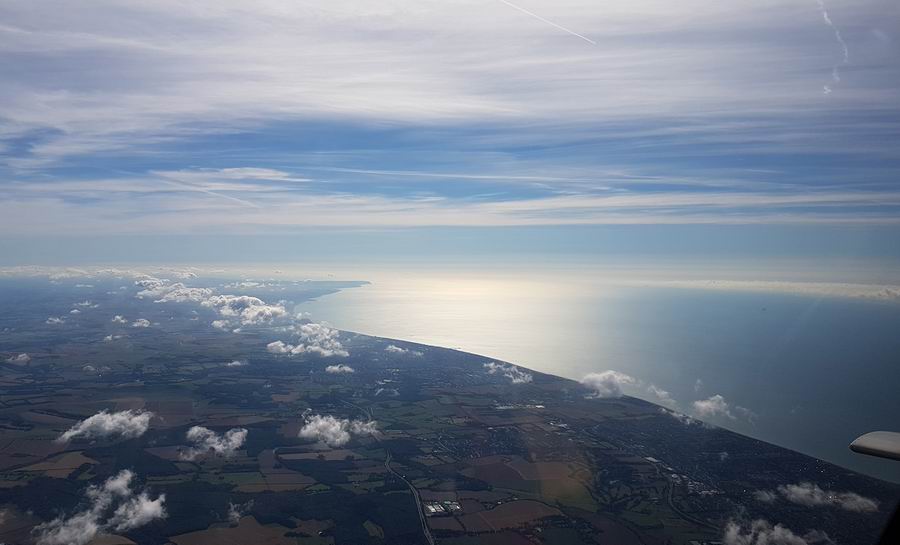 Level at FL090, somewhere near Oxford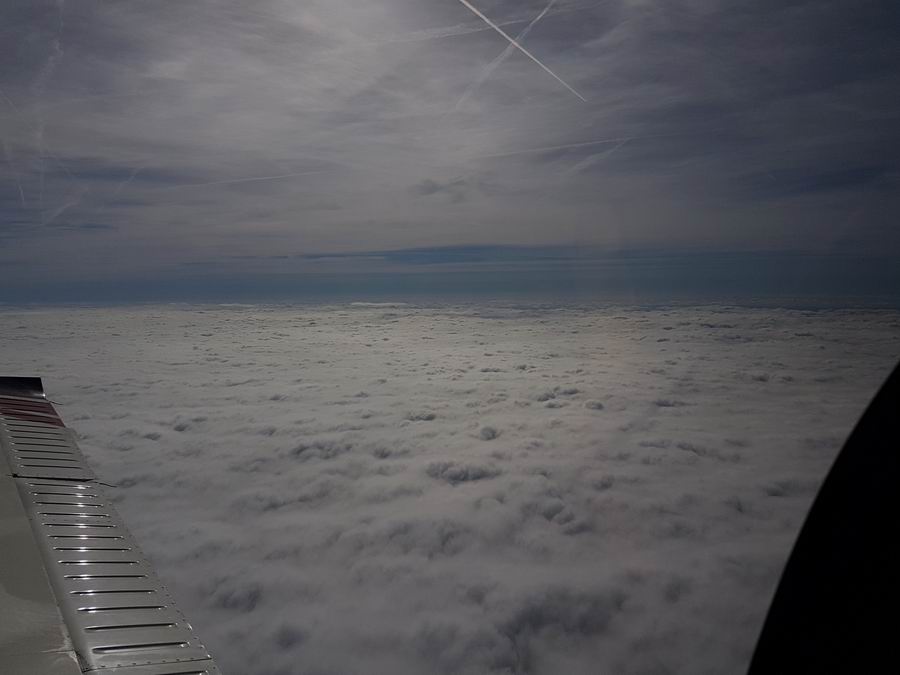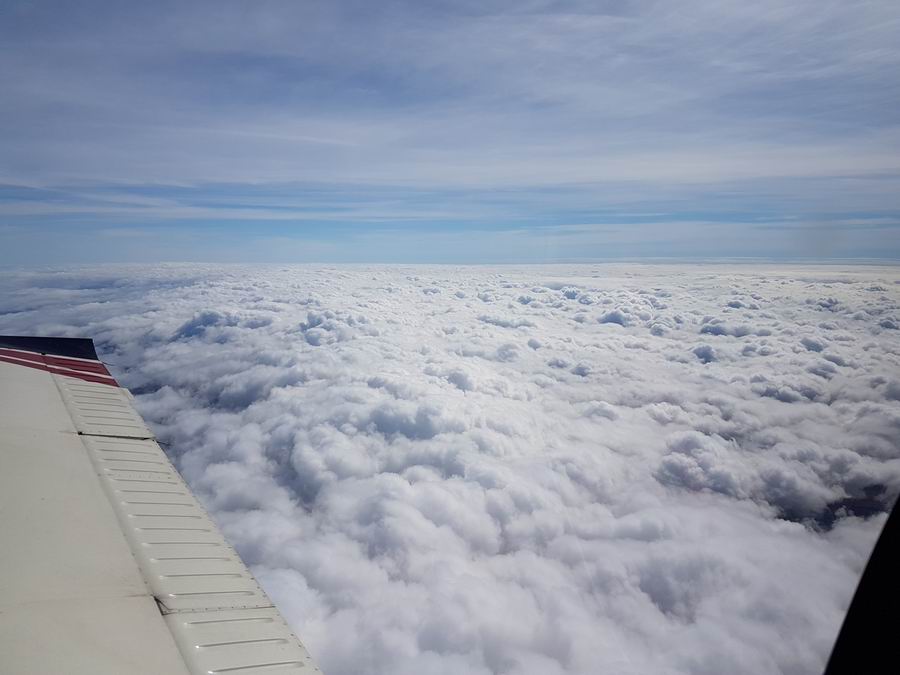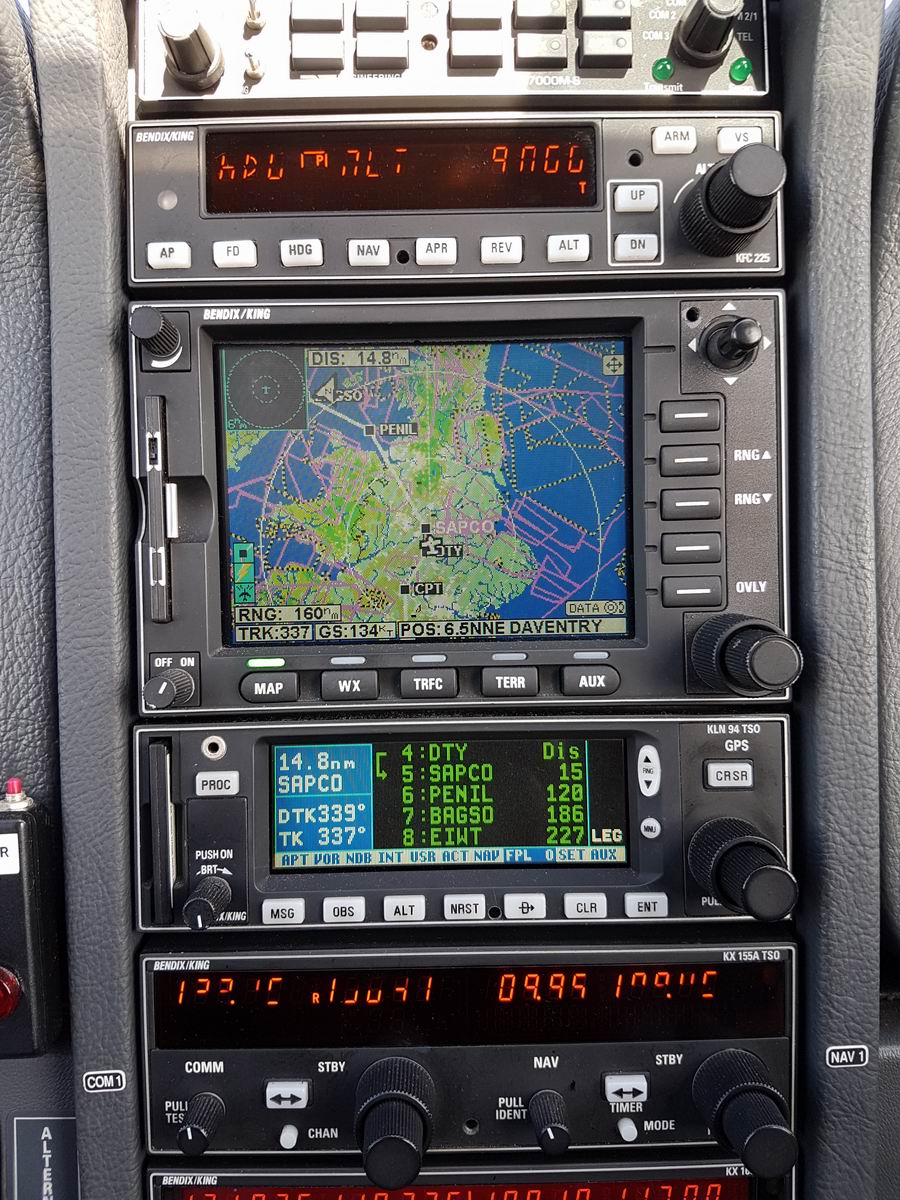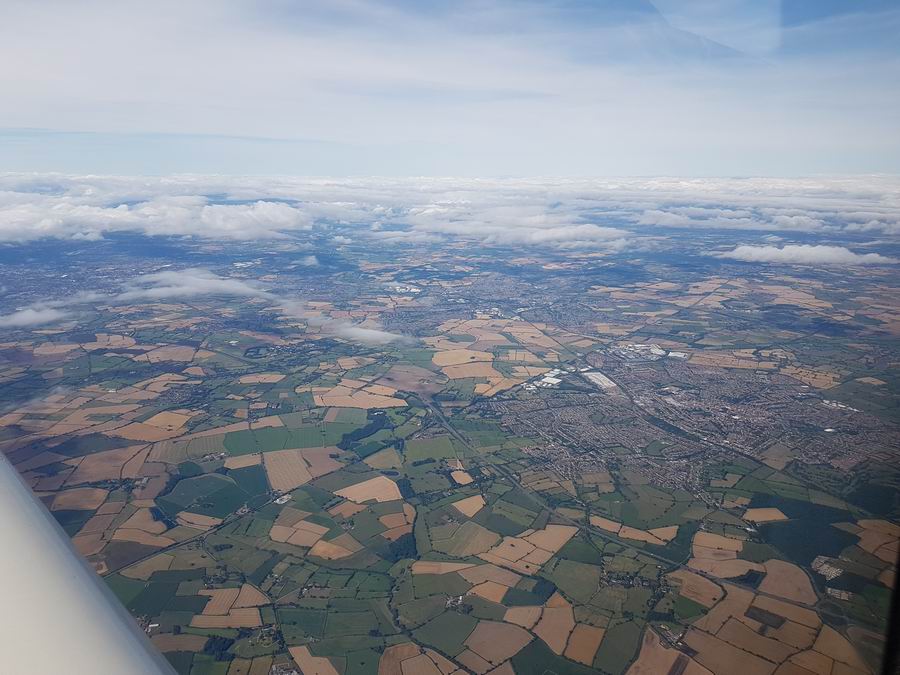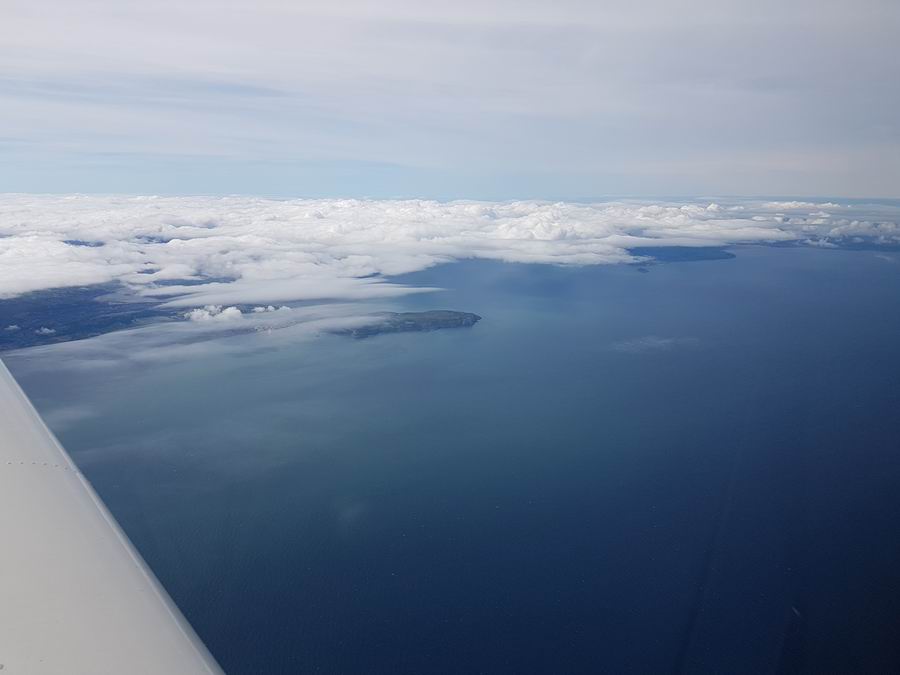 Leaving the coast of the UK and heading out over the Irish Sea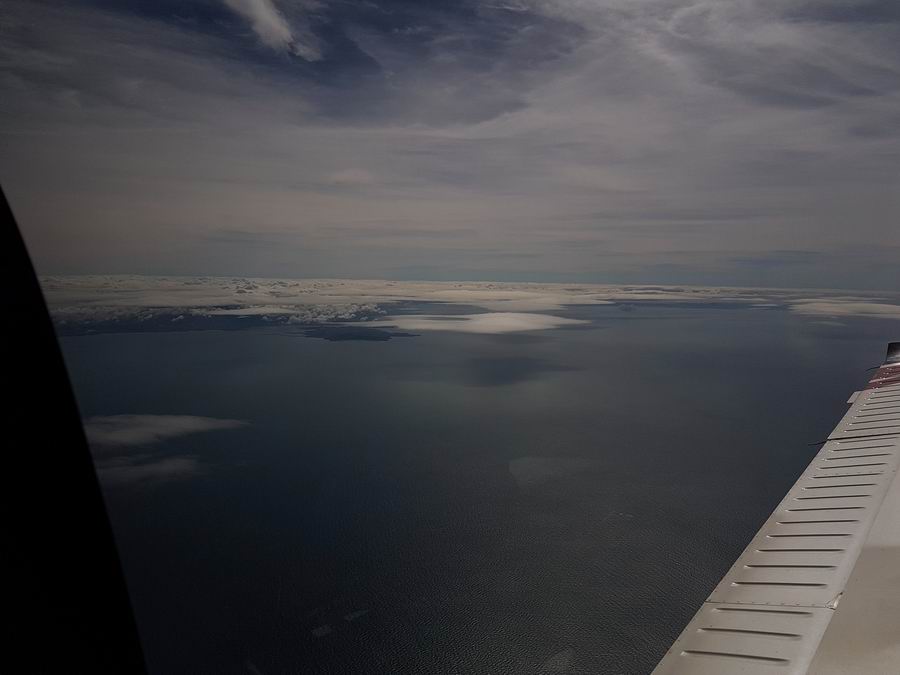 Dun Laoghaire, having descended through the cloud layer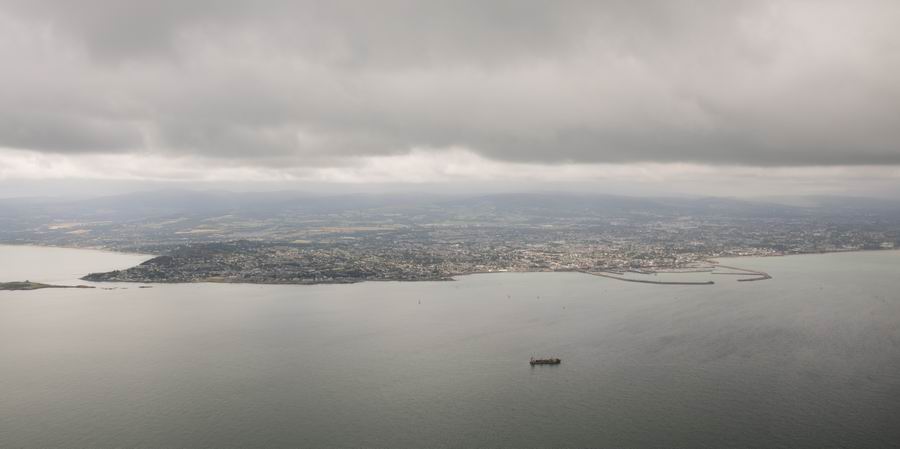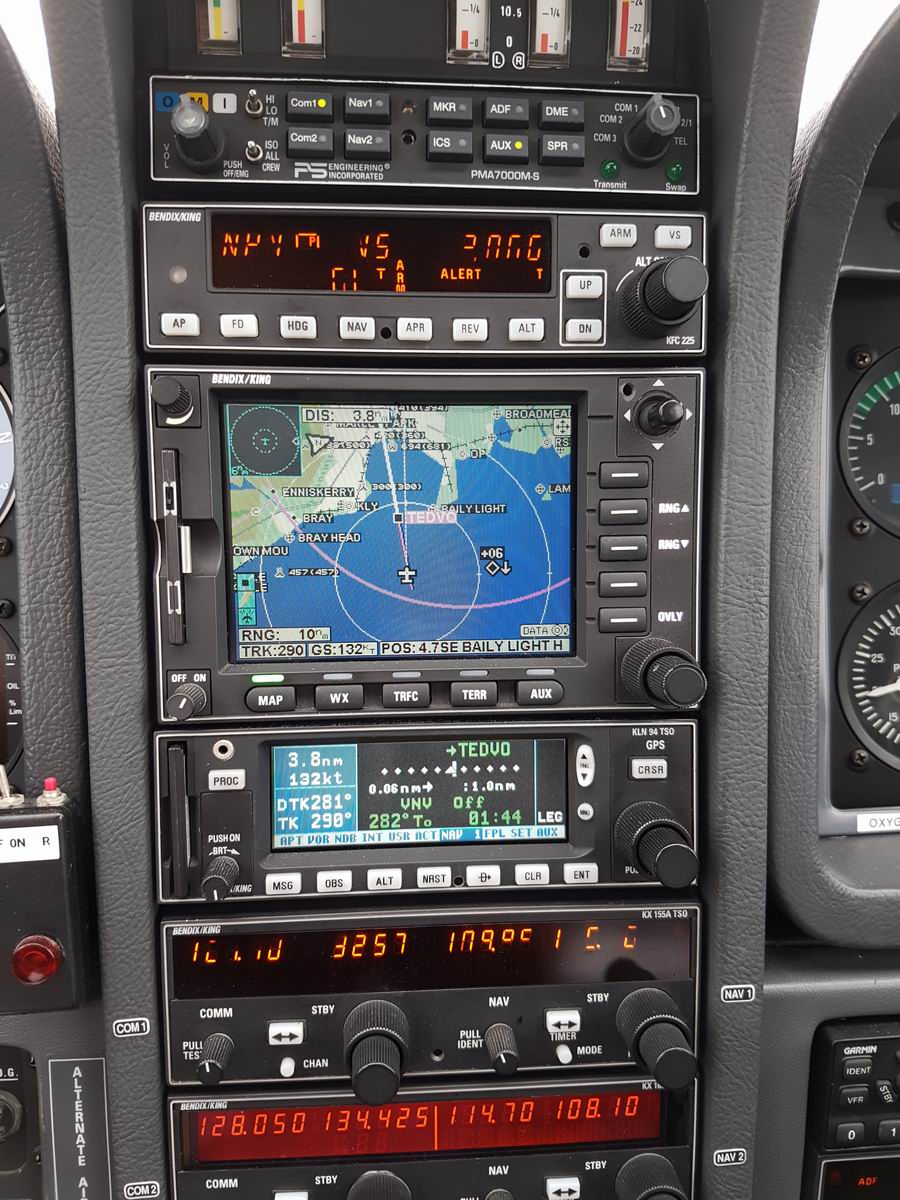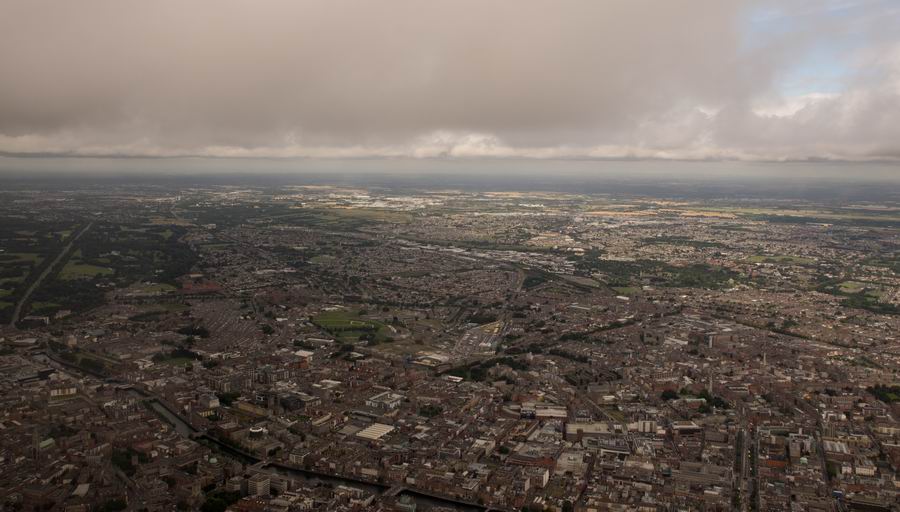 Weston Airport visible in the middle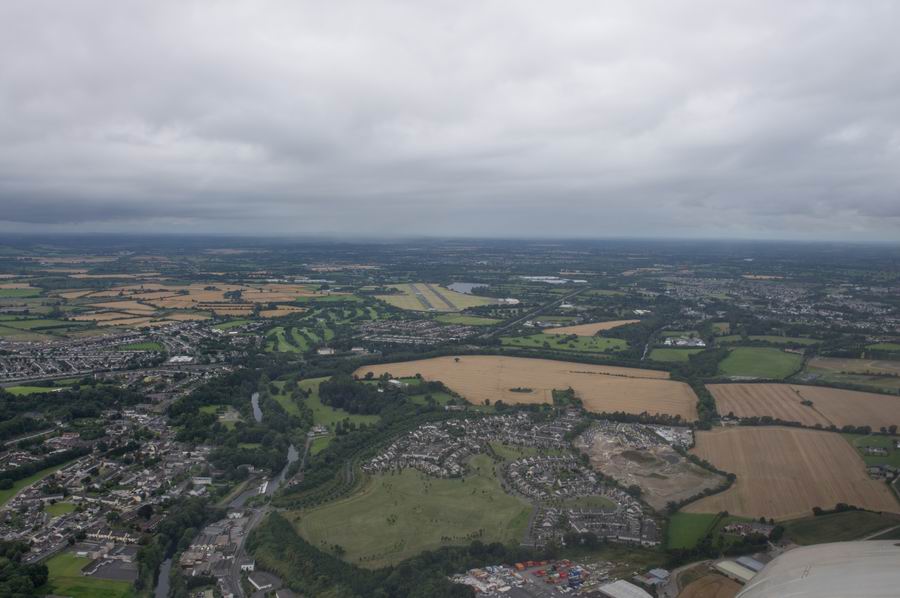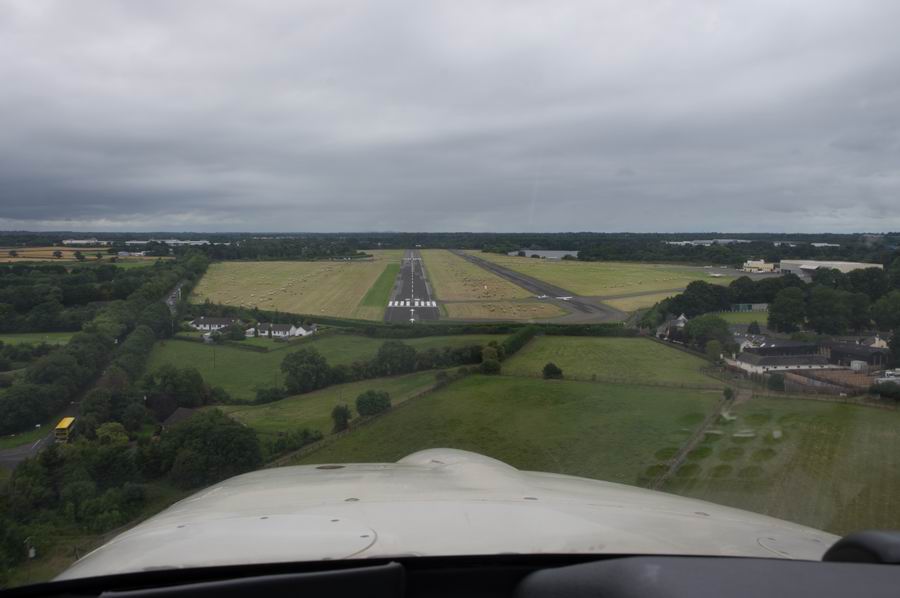 Parked up and covered - view from the upstairs cafe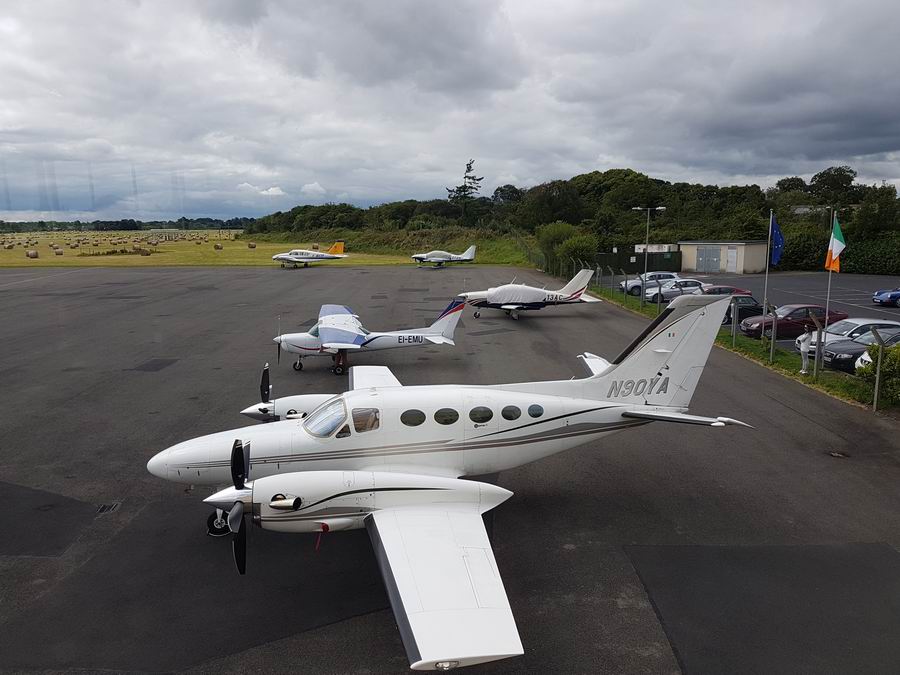 A little afternoon walk... Lucan Demense - River Liffey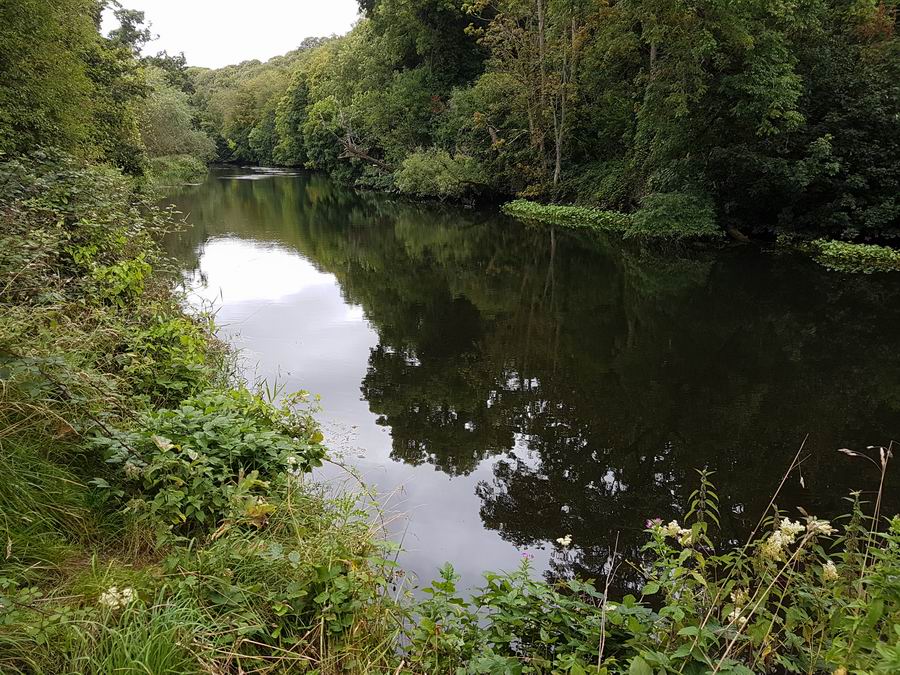 Corkage Park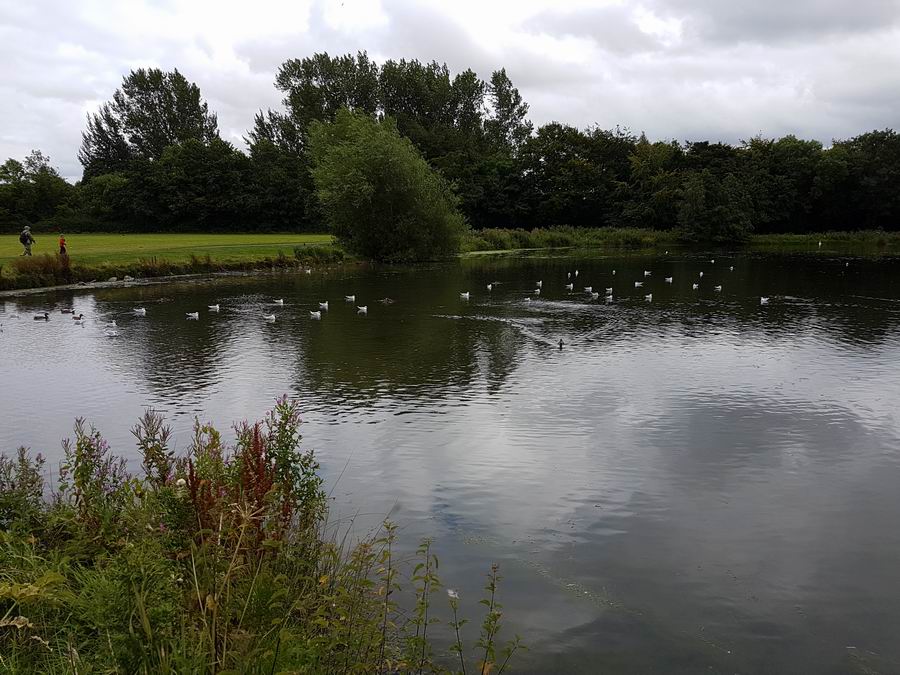 Weston - Oban
The Scottish trip was done the following day. The cloudbase was mostly 1000-2000ft which kept the sun off most of the scenery, but the layer was thin so conditions were relatively bright and with good forward visibility.
The Dáil (Irish Parlament) & Merrion Square - Dublin

Aviva Stadium - Dublin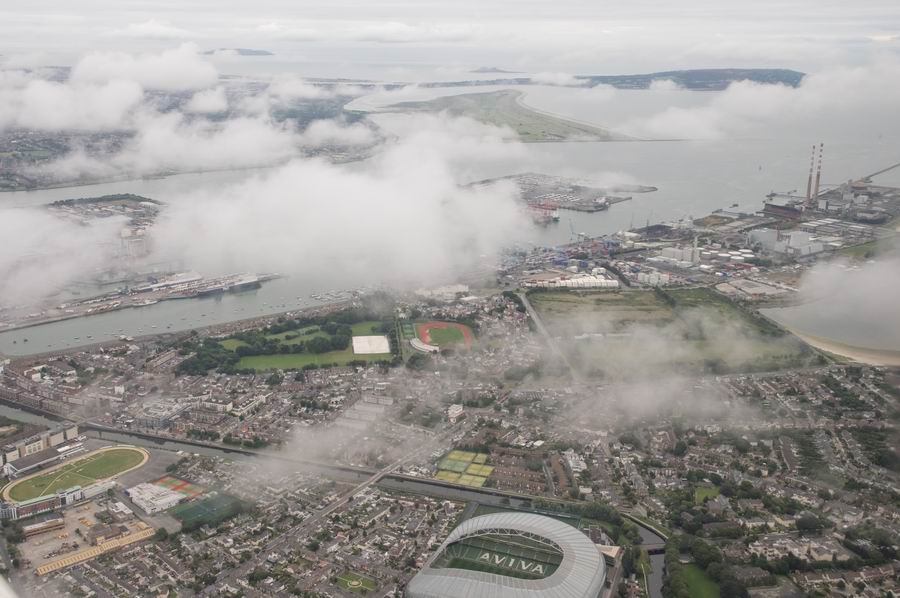 Dublin Port (Foreground) & Bull Island (Background)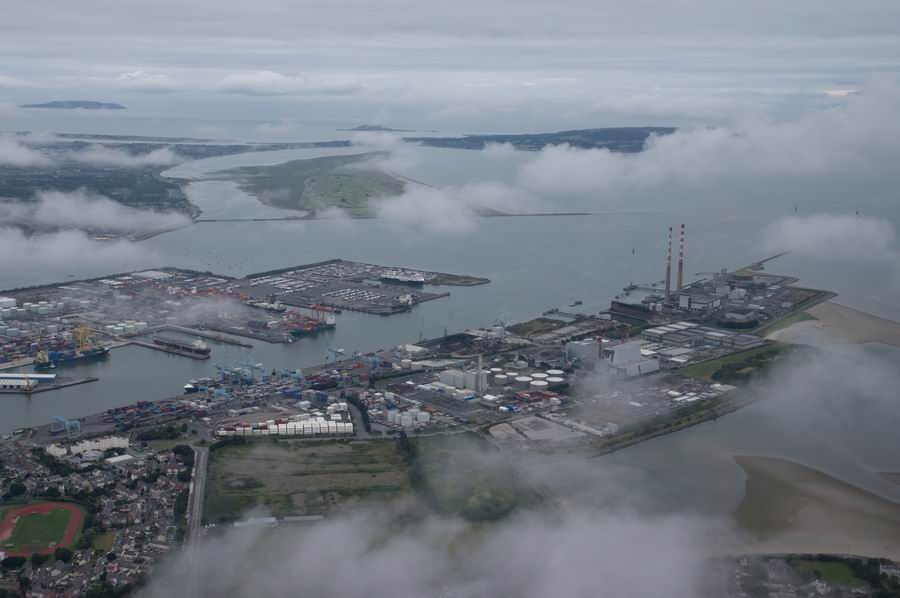 Pidgeon House Chimneys (VFR Reporting point) - Dublin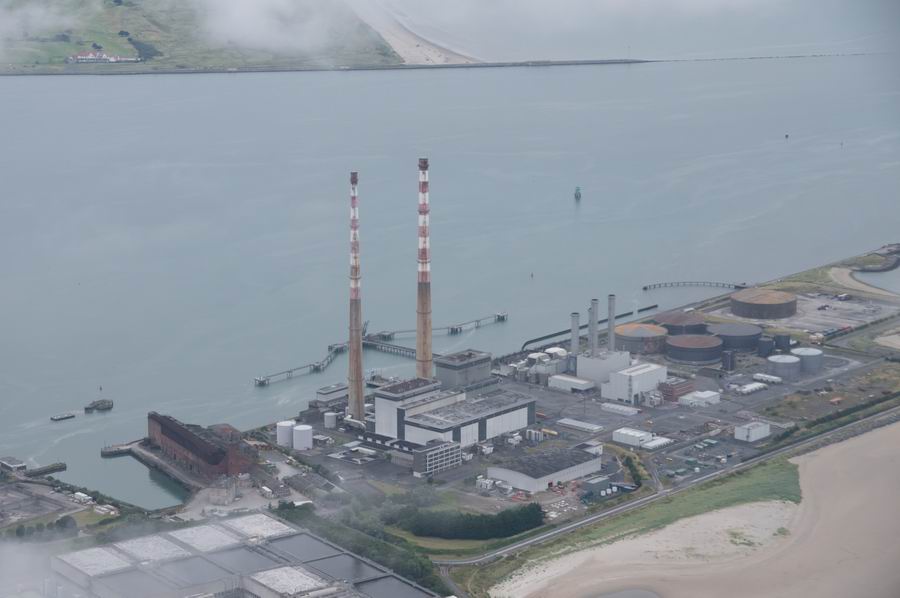 Howth Head - Dublin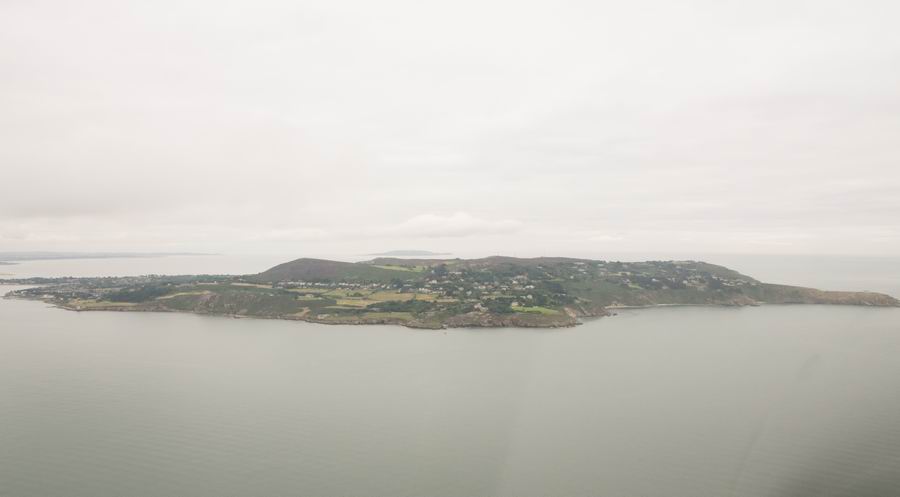 Baily lighthouse - Dublin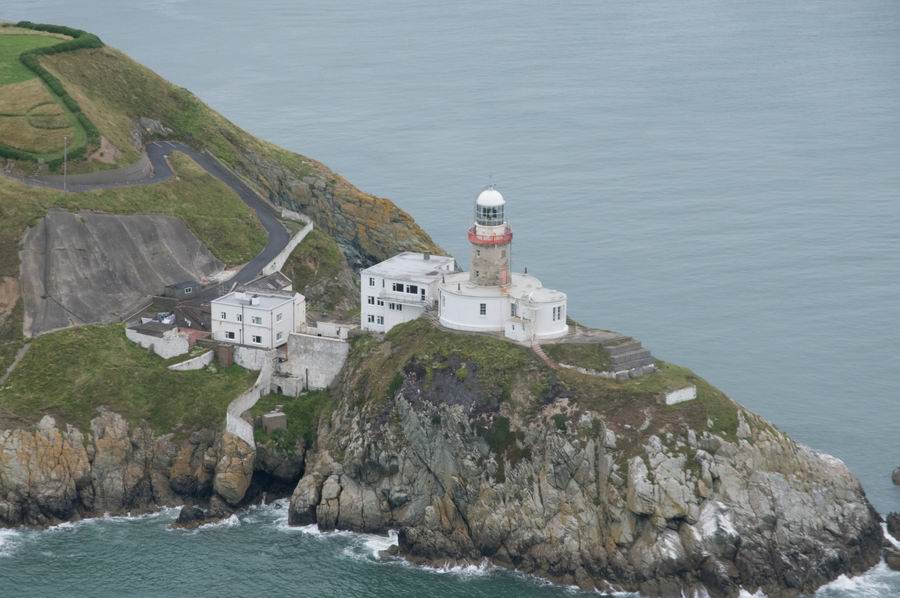 Irelands Eye - Dublin bay. That's a Ryanair flying above... at this point Dublin ATC kept us at 500ft above the sea! That's a ridiculiously low level for the required vertical separation, but is not too unusual e.g. Nice (southern France) keeps traffic at 500ft too over the water and reluctantly lets you go to 1000ft if it looks like you are going to hit a helicopter with some VIPs also flying at 500ft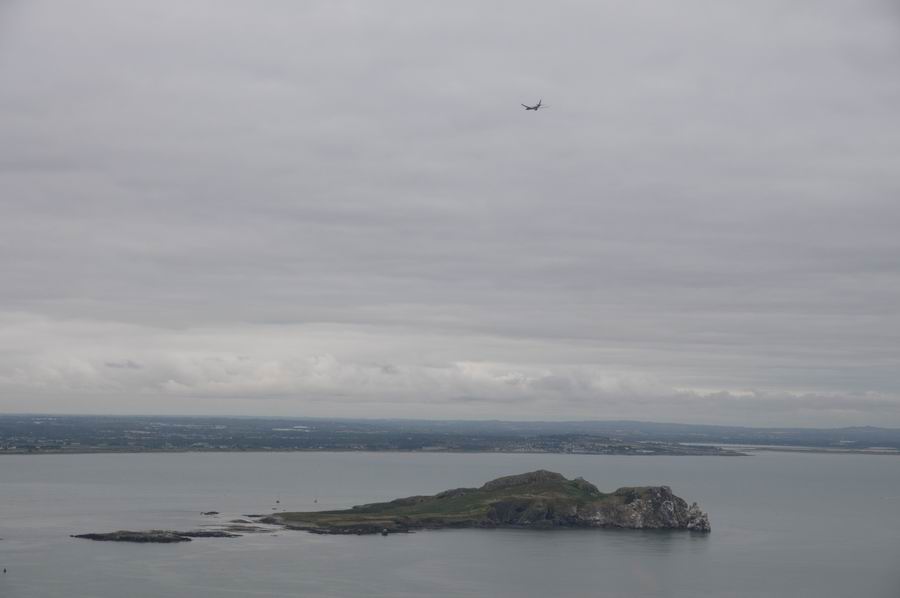 Now we are at 1000ft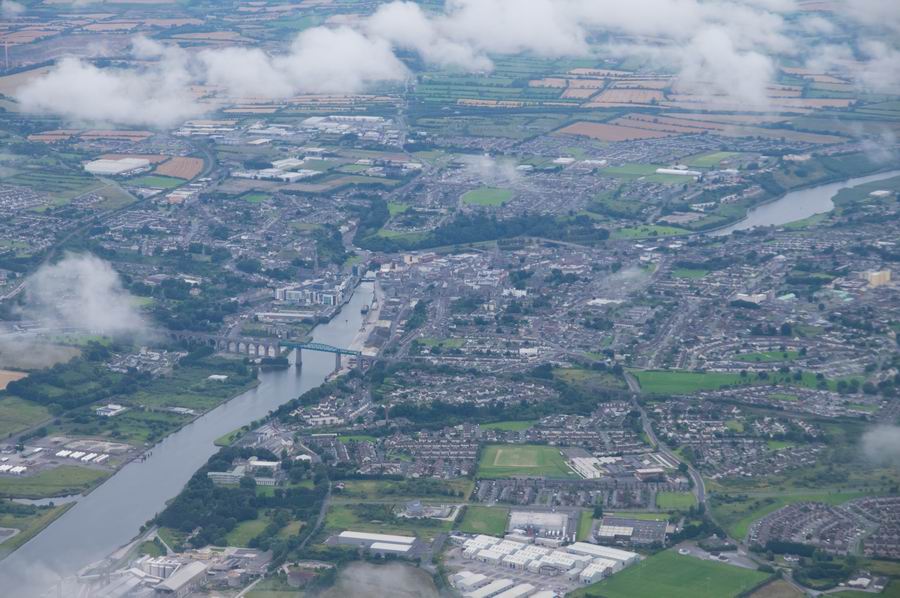 Carlingford Lough, Northern Ireland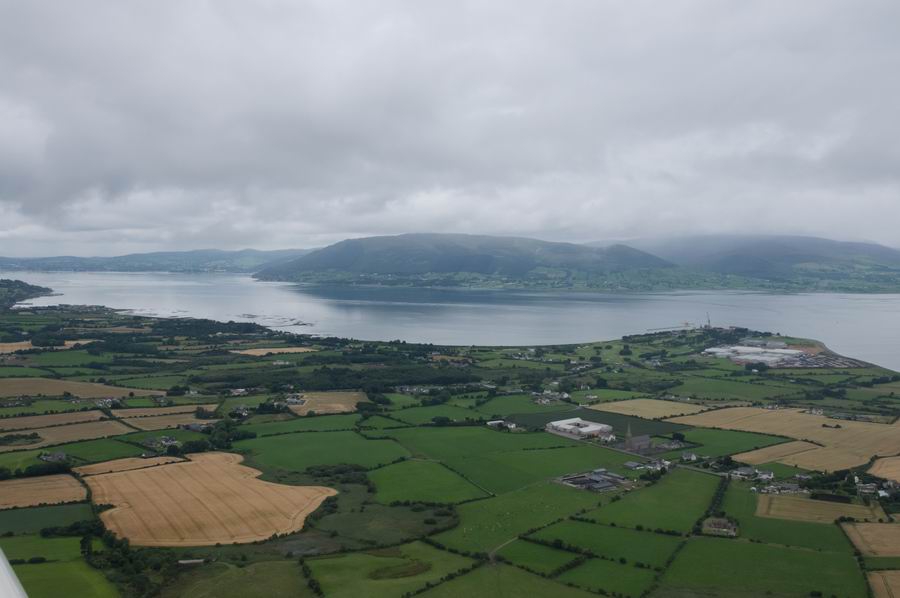 The cloudbase isn't much above us!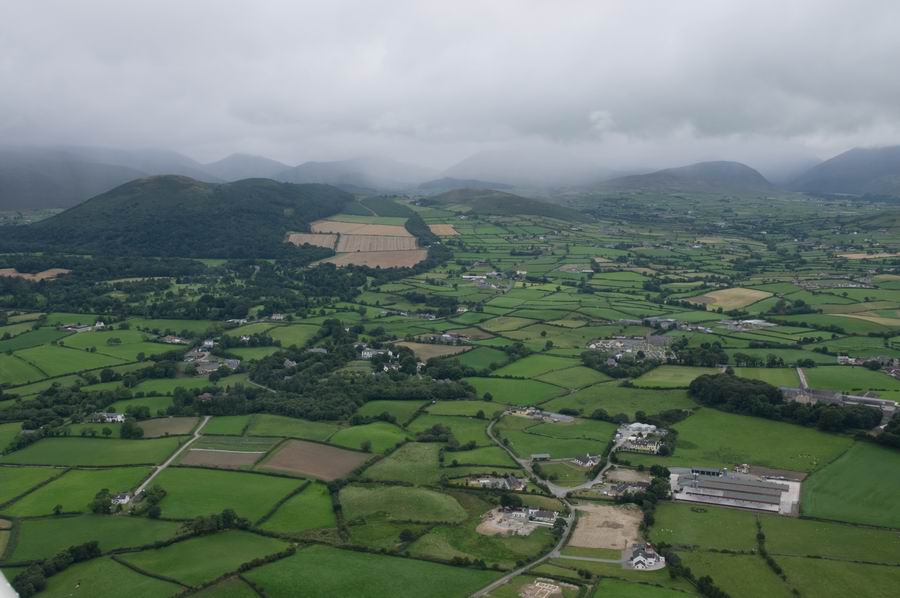 Silent Valley Resevoir, Northern Ireland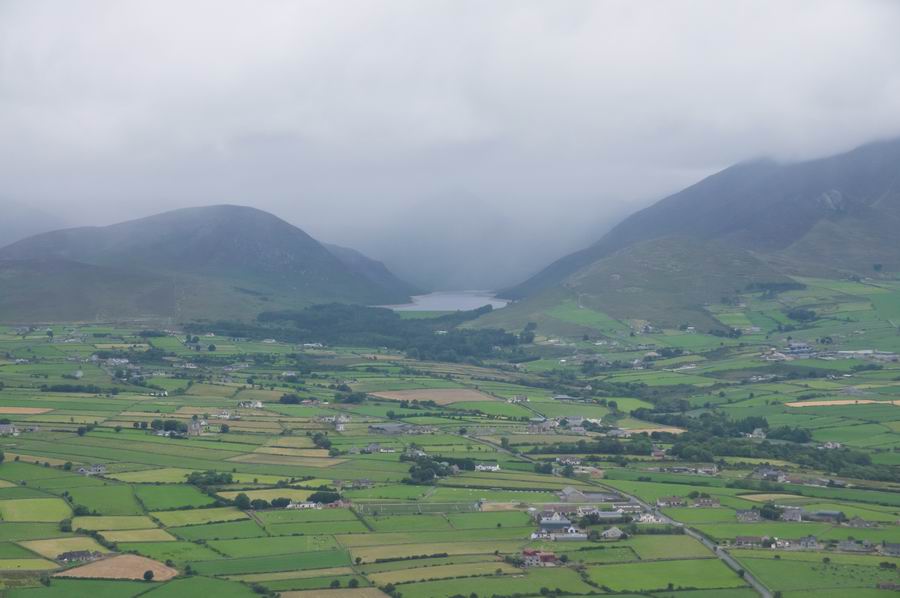 Mourne Mountains, Northern Ireland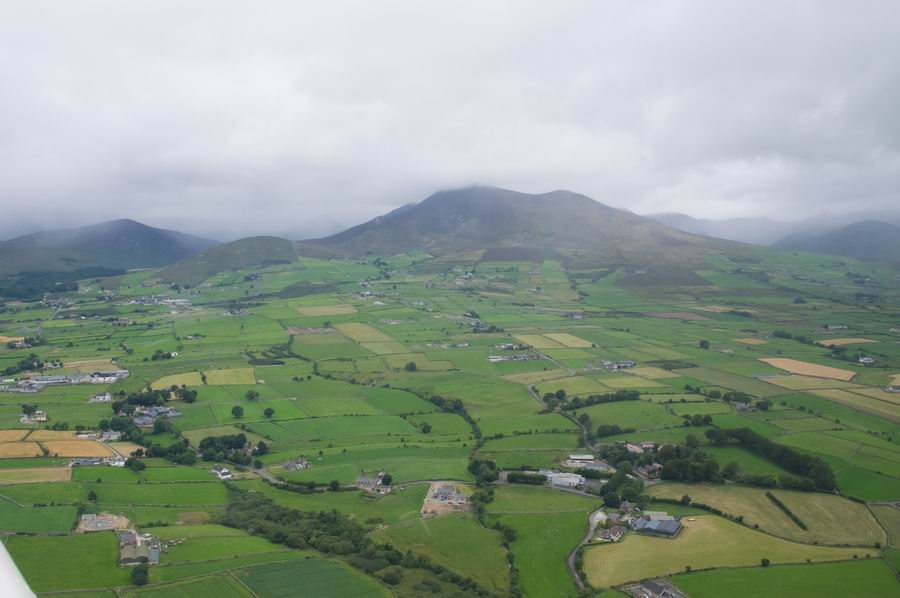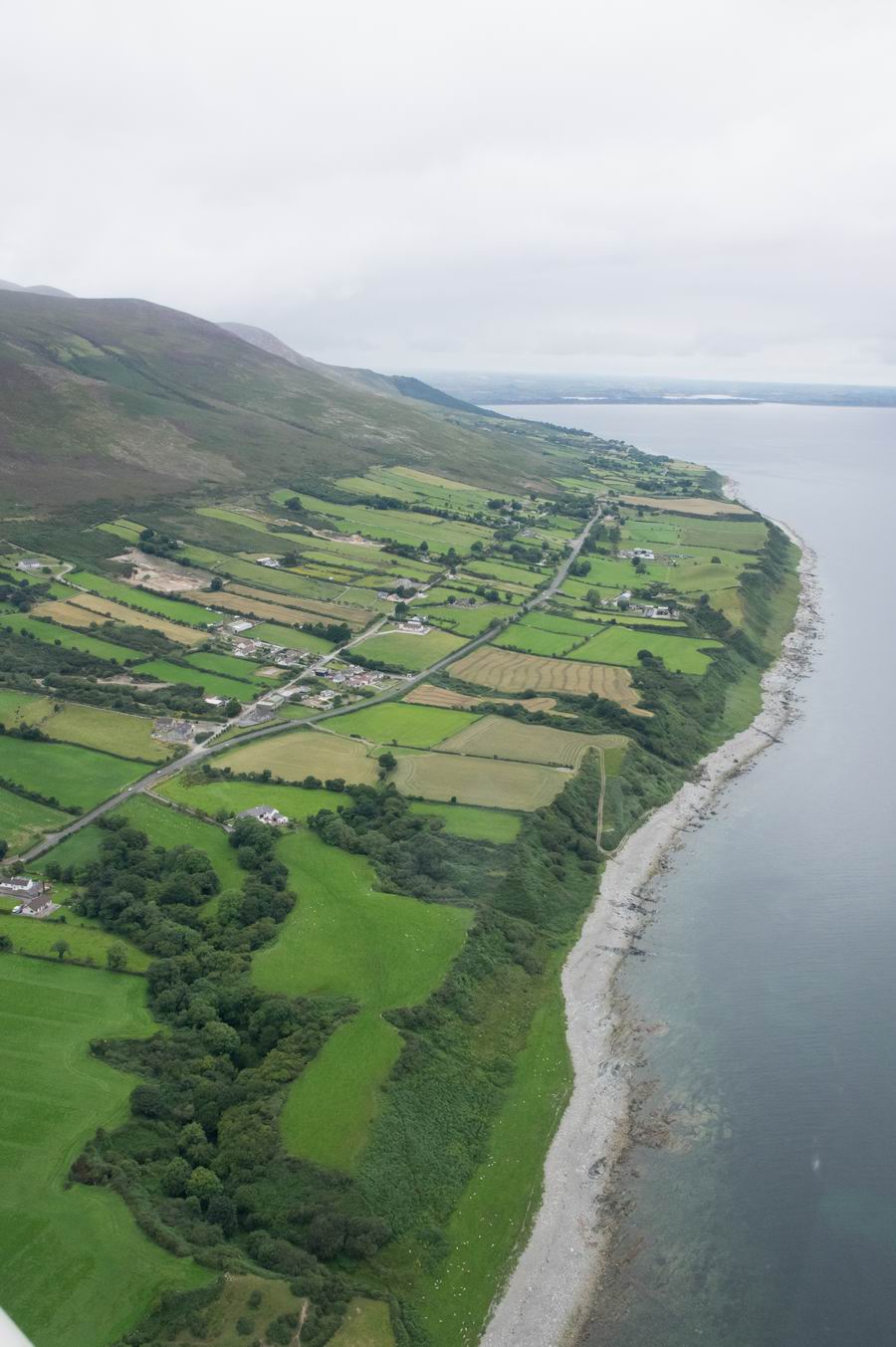 St. John's Point Lighthouse, Downpatrick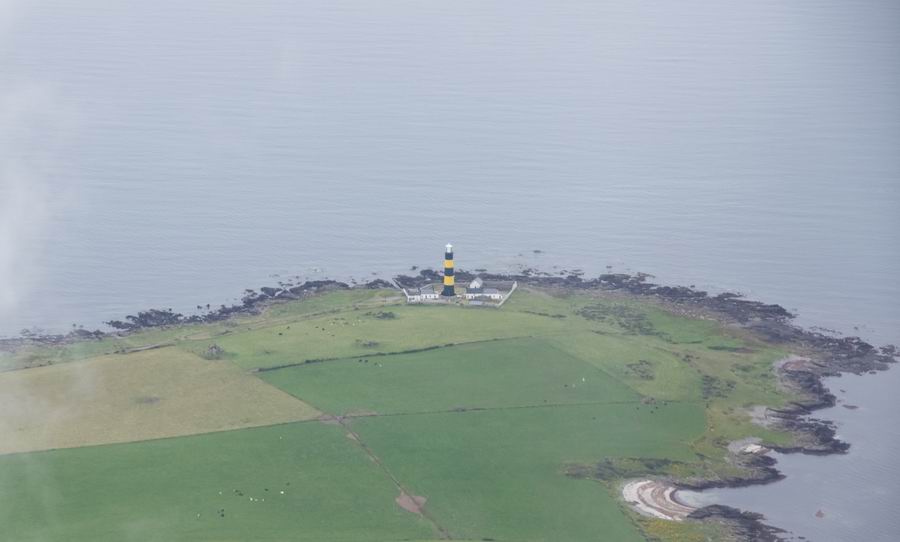 Now we are at 2000ft. There is some GA traffic around, visible on the TCAS. Two 100ft above us (distance 1.5 miles) and one 400ft below us, behind, at 2.5 miles. We never saw any of them. We also never saw any of the likely others whose transponders were switched off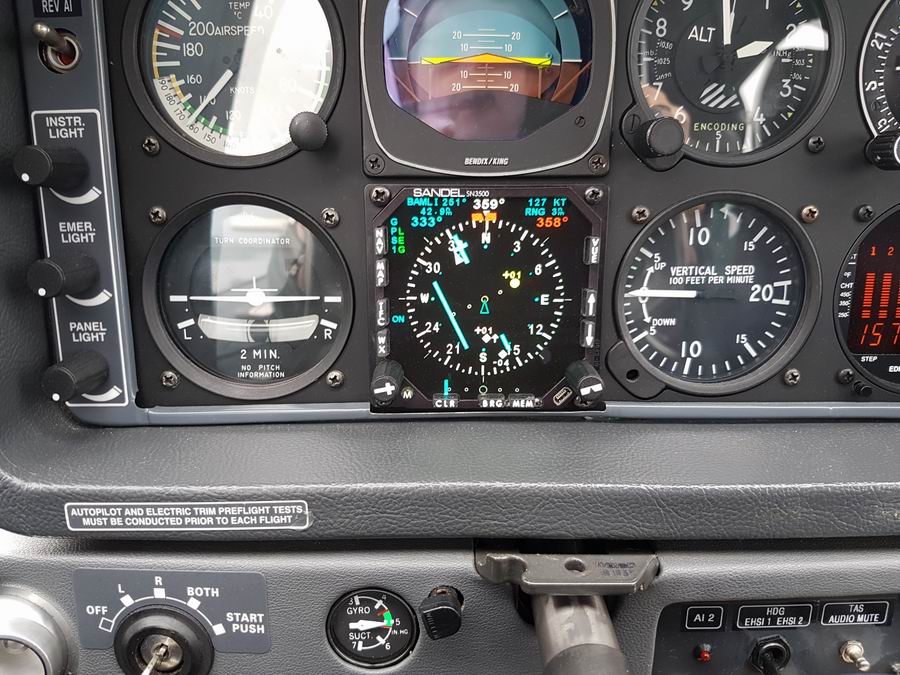 I have no idea whether jackets or a life raft are legally mandatory for private flying. The regs change so often, are buried in 10,000 pages of stuff, and are stored on so many EU/EASA websites carrying different versions of each reg, that I have long given up trying to follow it!
The latest (11/2016) on the EASA floation device regulation is referenced here. In essence, a life jacket needs to be within reach of each person, if flying over water. A life raft does nothing to comply with the regulation unless you have one for each person and within reach, which will almost never be practical unless flying solo.
However a life raft is essential for survival should you ditch. At low level, say 1000-2000ft, up there in Scotland you are out of VHF radio contact most of the time so if you ditch you may not get picked up for hours or days by which time you will be fully bio-degraded by the antibiotics they put in the fish farms, never mind by the fish themselves

Whitehead (foreground) & Larne (Background), Northern Ireland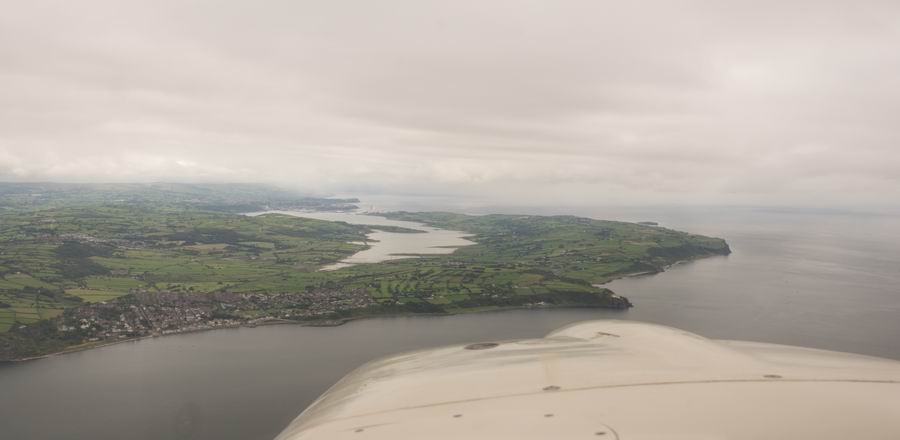 Whitehead, Northern Ireland. A colourful row of houses!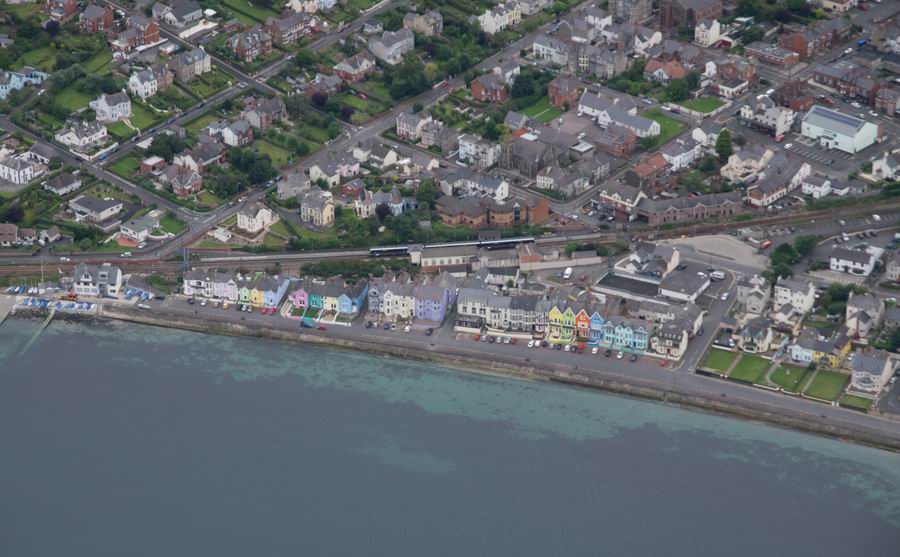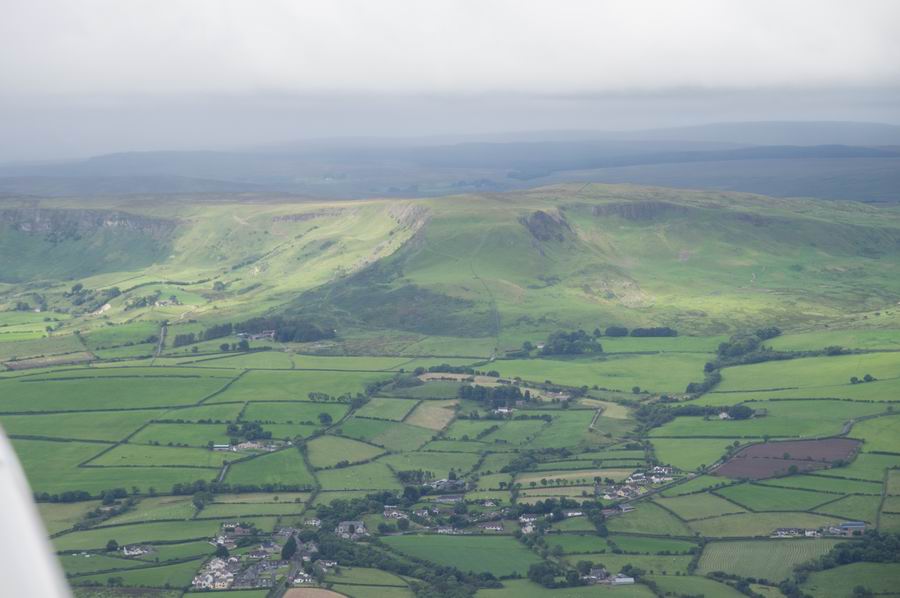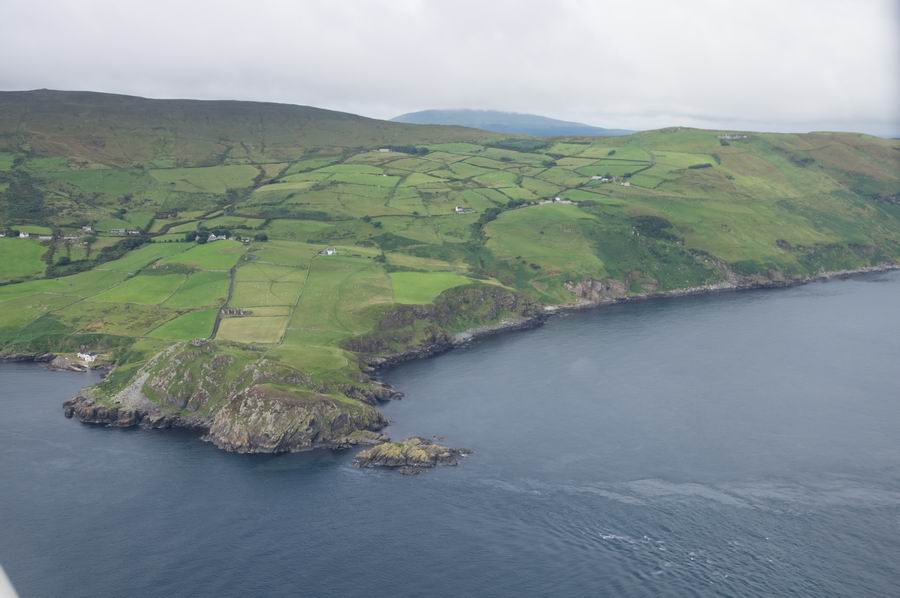 Spectacular rock formations on the coast, Northern Ireland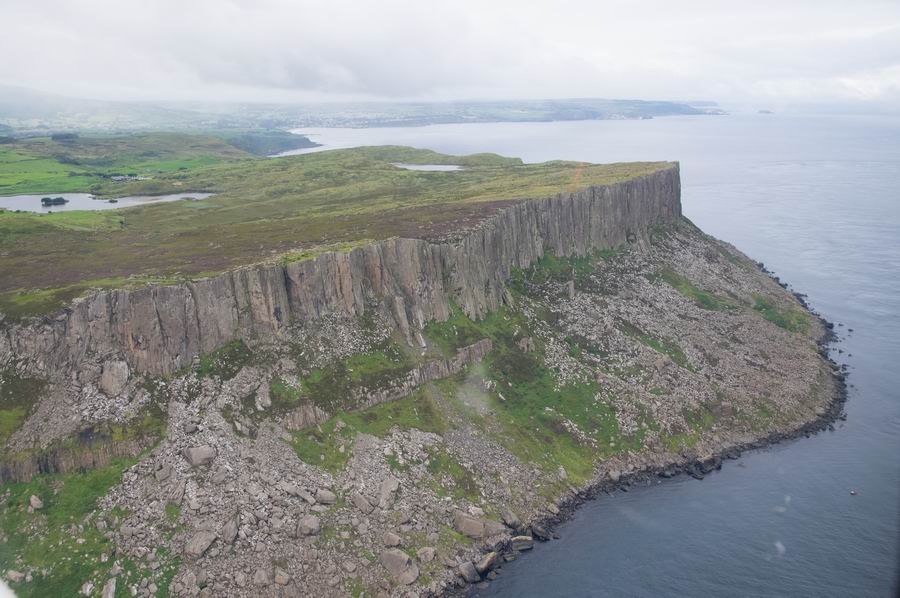 Rathlin Island, Northern Ireland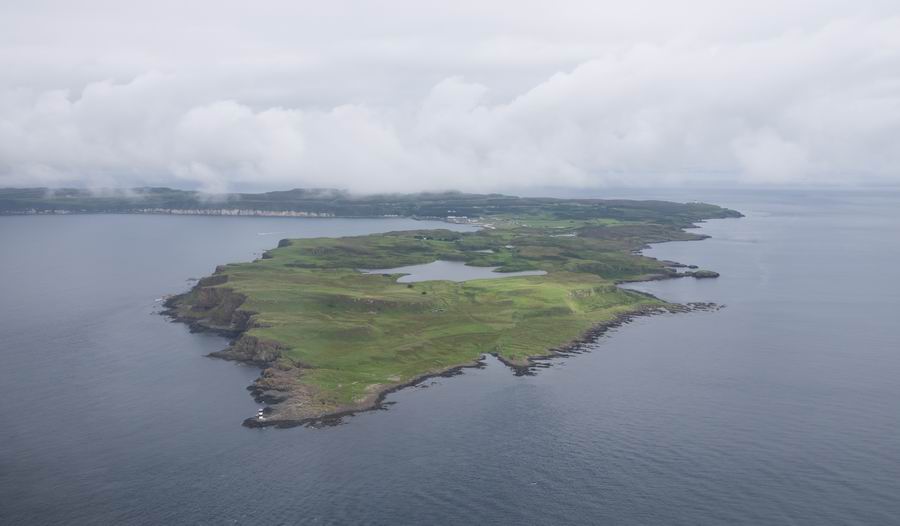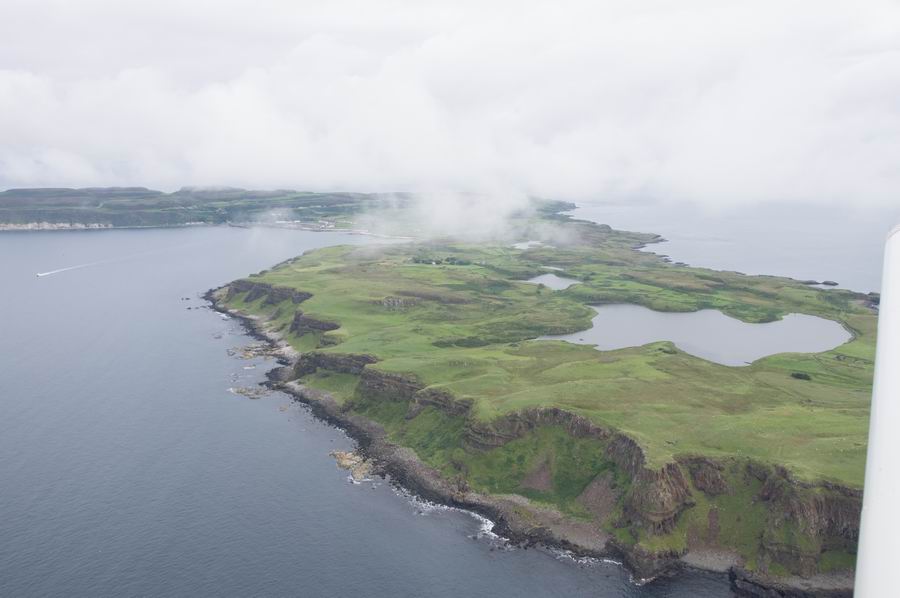 Descending now to 1500ft to remain below the cloud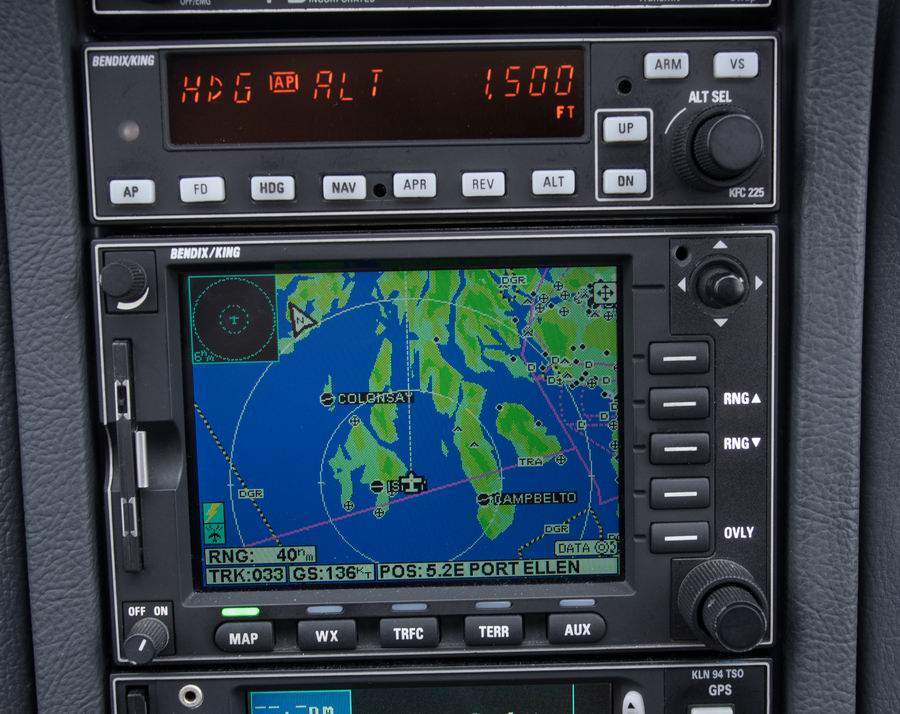 Islay, near Ardmore, Scotland. The scenery gets, ahem, scenic now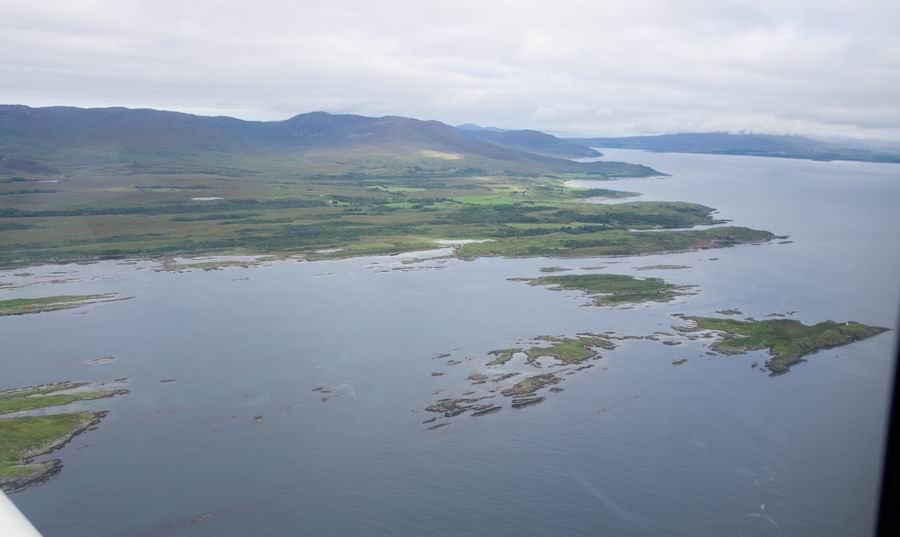 Between Jura & Islay, Scotland. There was virtually no wind, so the sea surface was like a mirror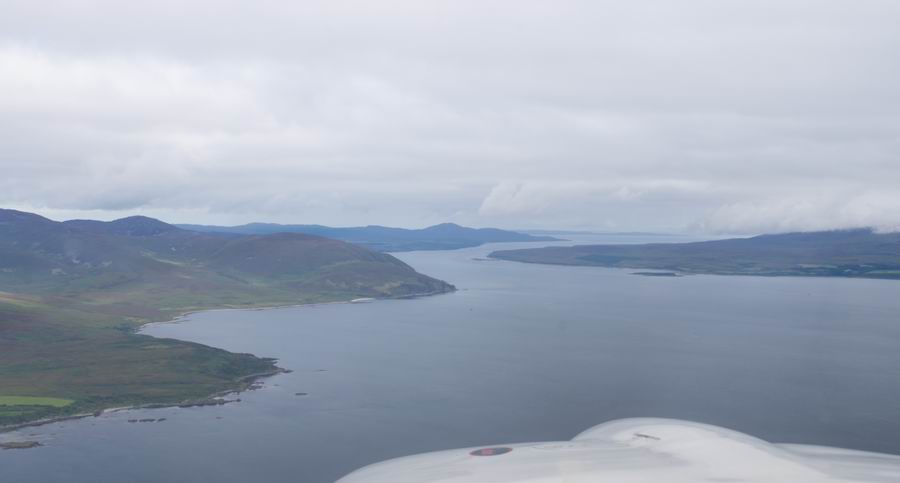 Jura, Scotland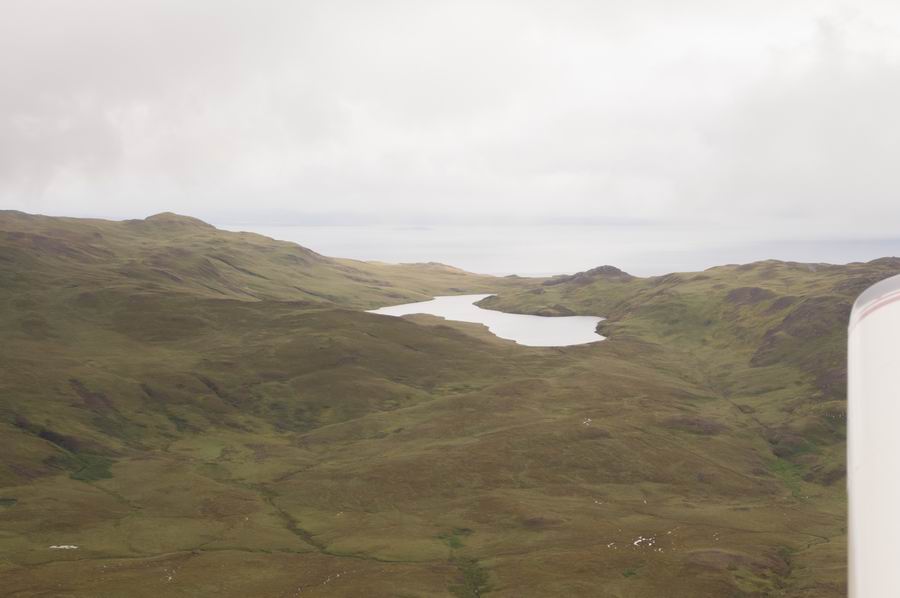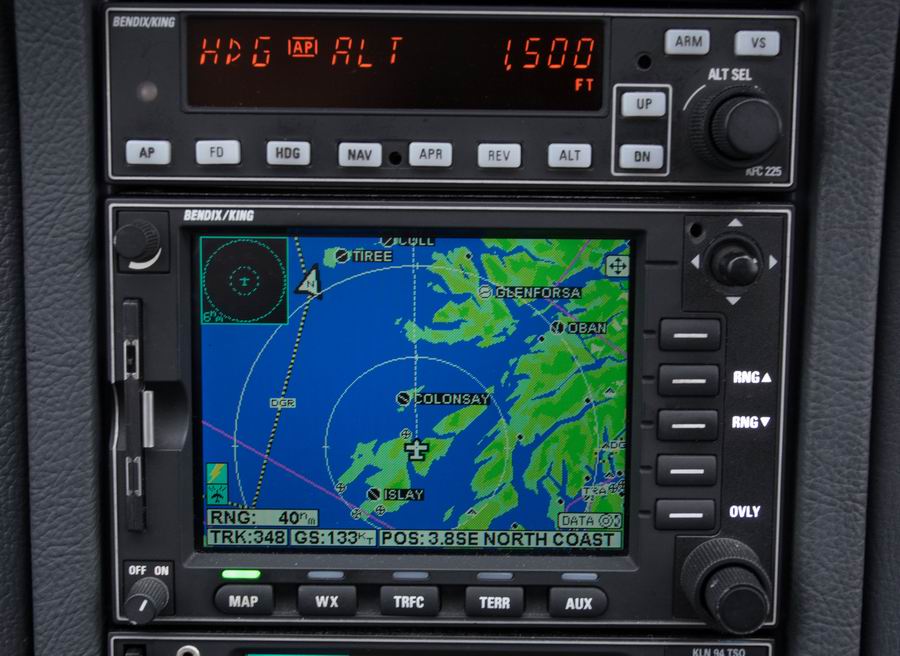 Colonsay Airfield, EGEY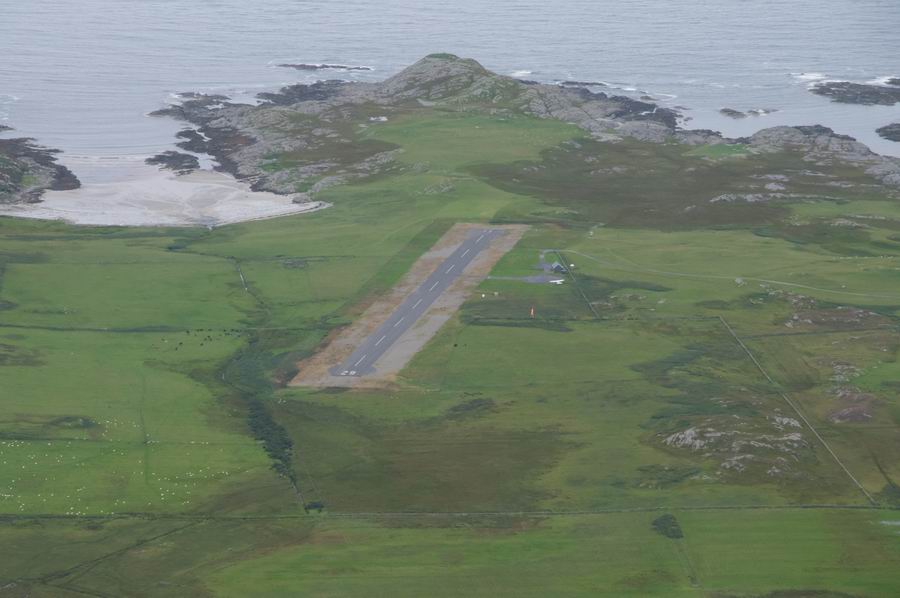 Colonsay Island, Scotland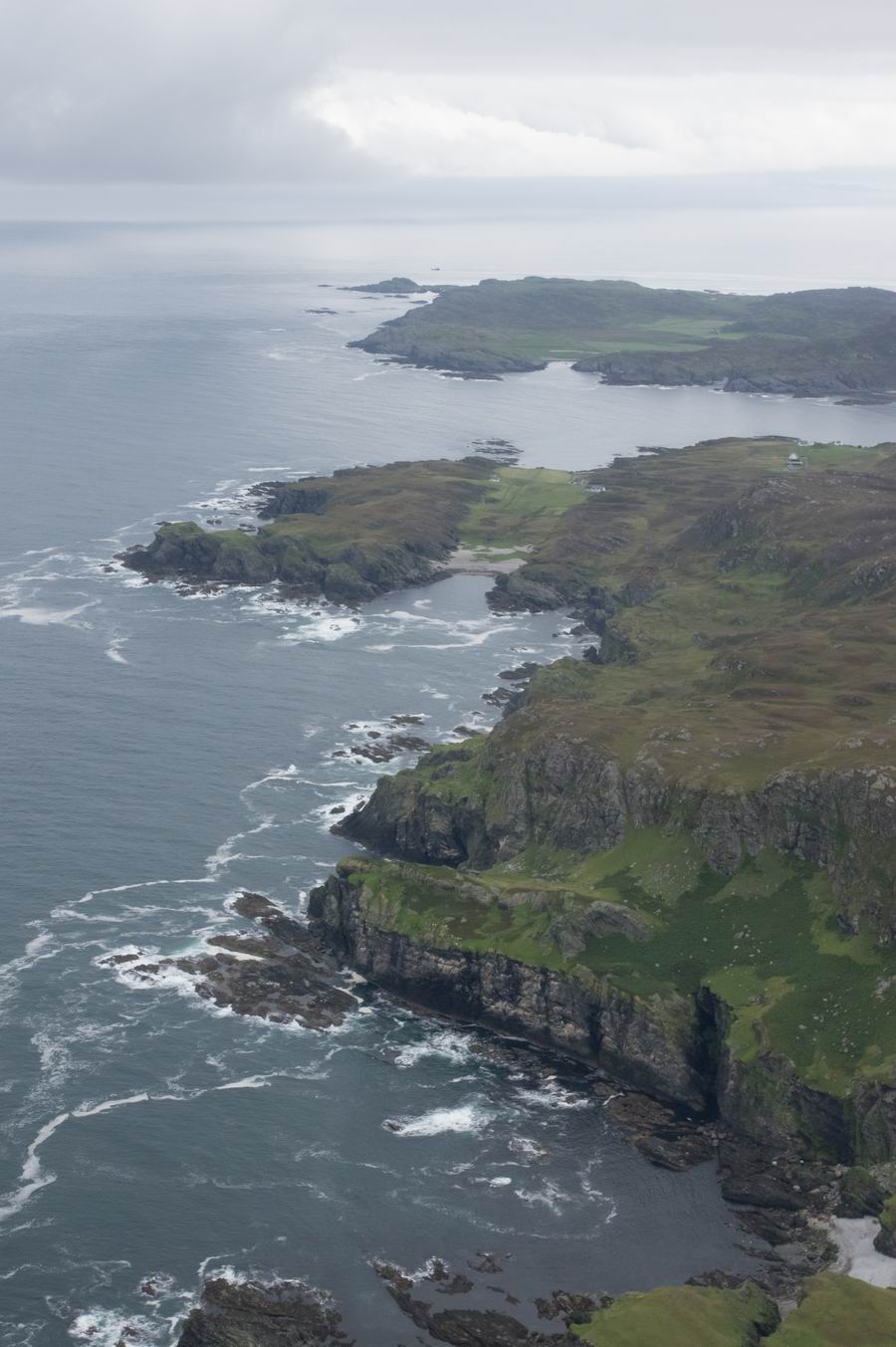 These houses are very typical of the remote regions of Scotland, and look almost prefabricated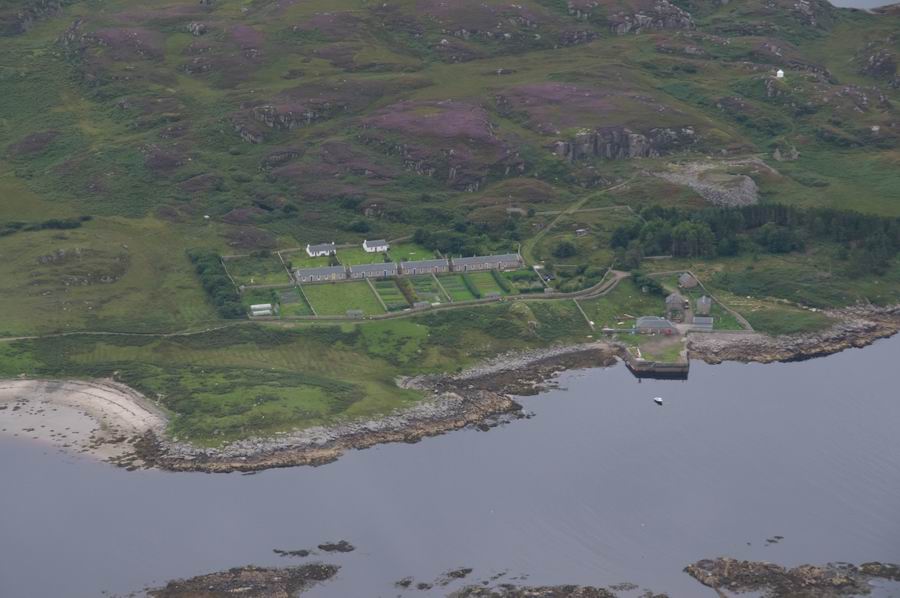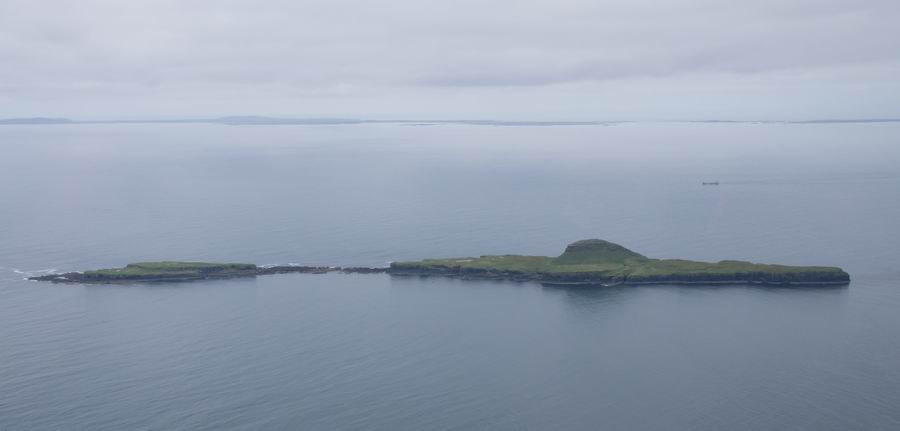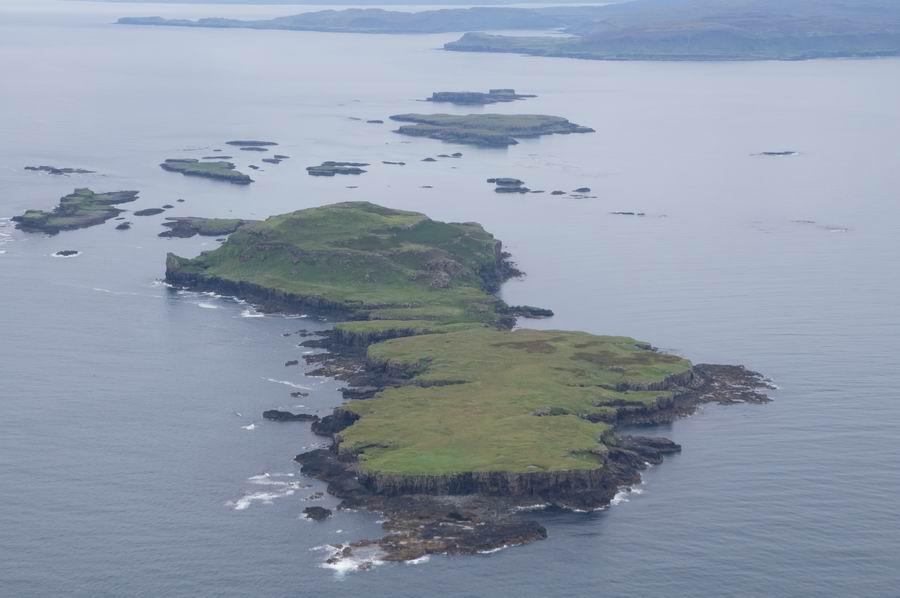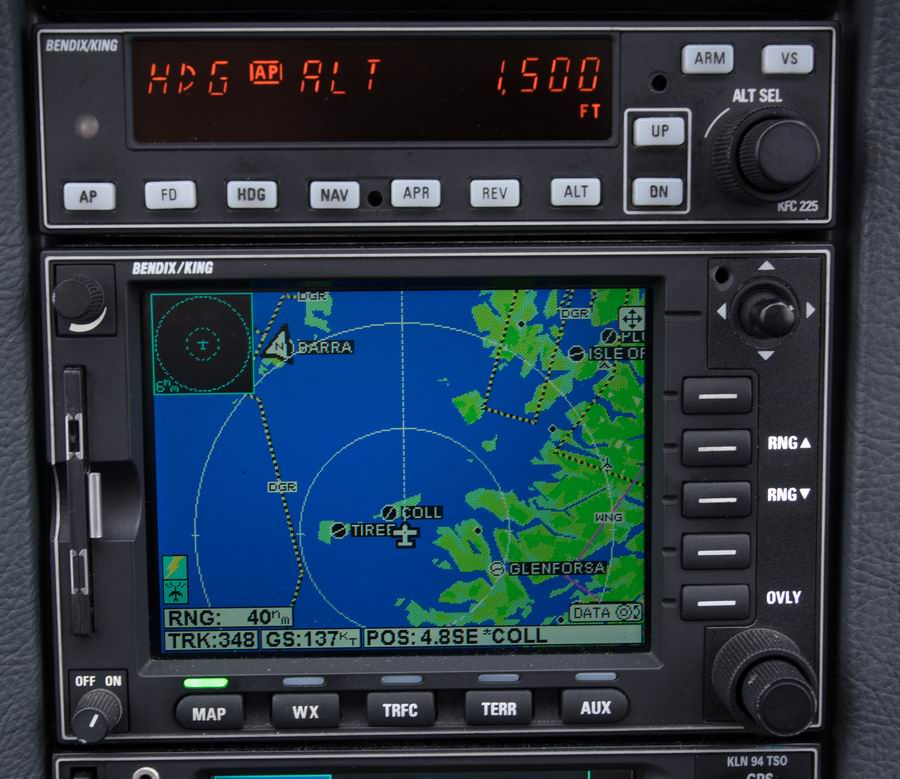 Coll Airfield, EGEL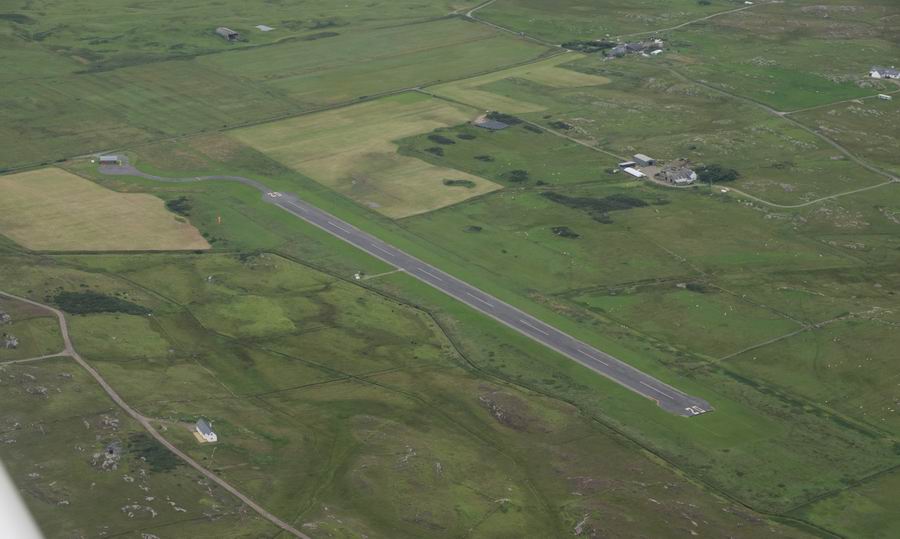 Rum Island, Scotland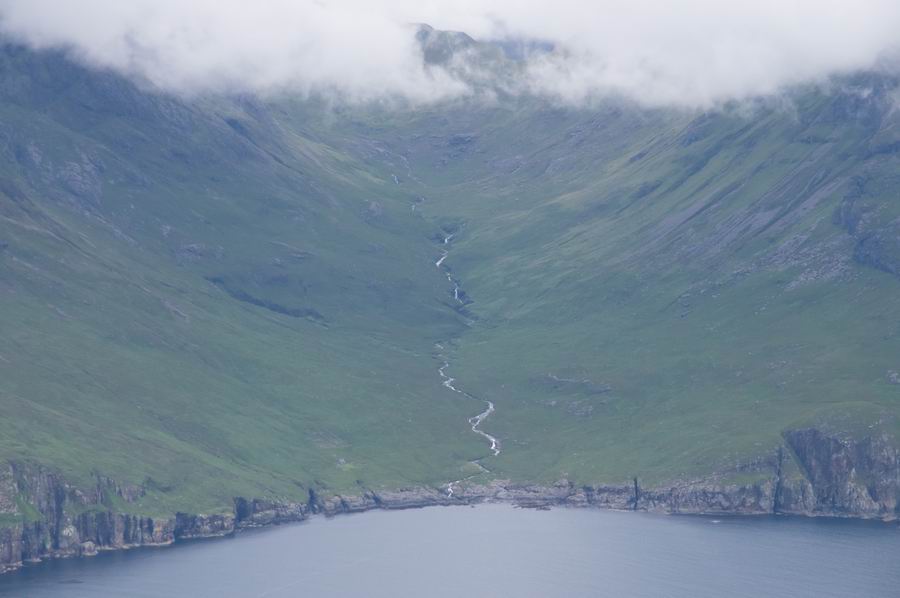 This could be Rum Island, or the start of Skye... I would have to study the GPS track to find out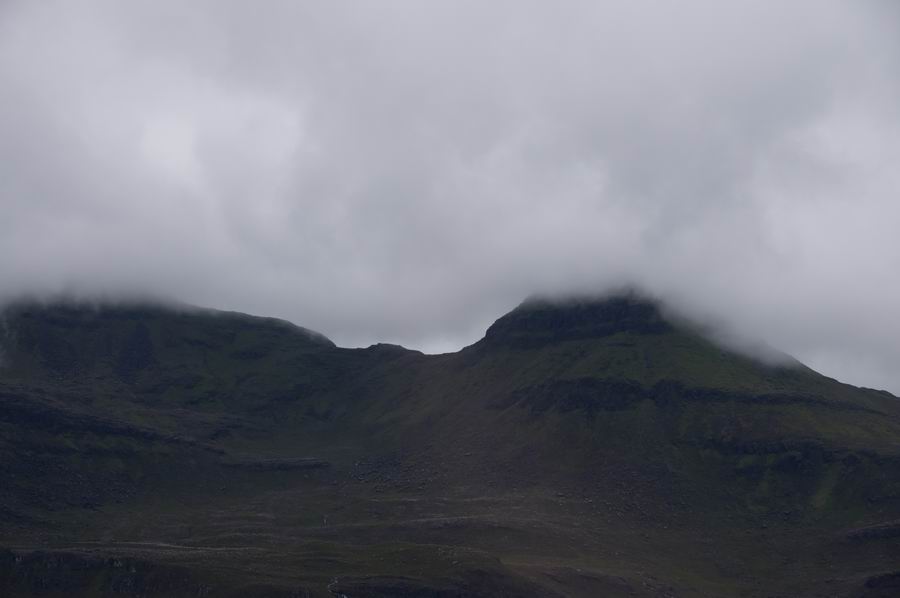 Now at 1000ft to remain below the cloud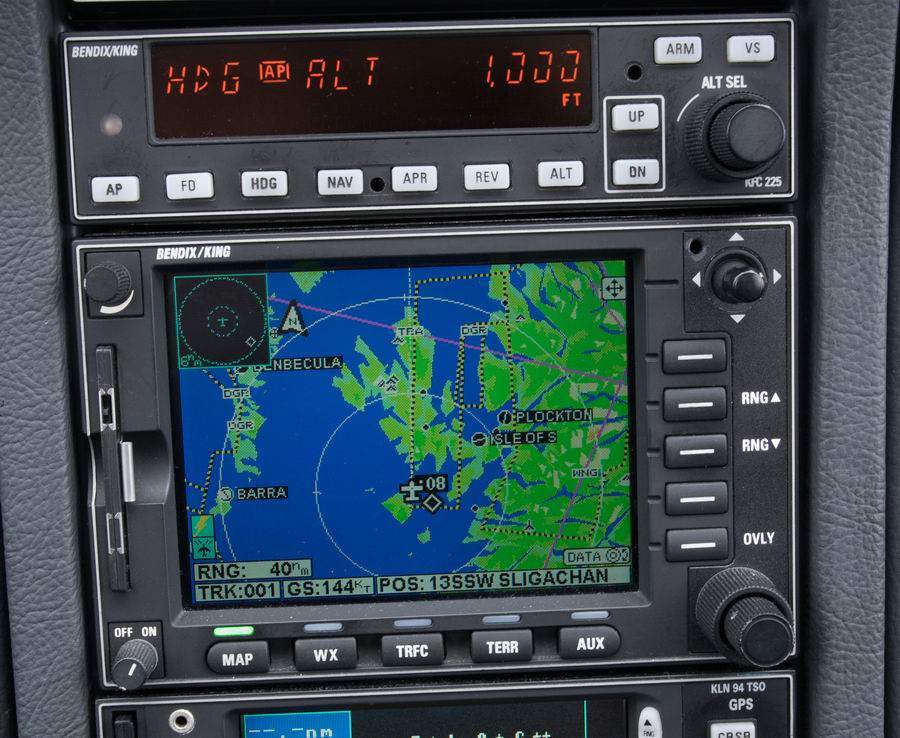 Isle of Skye, Scotland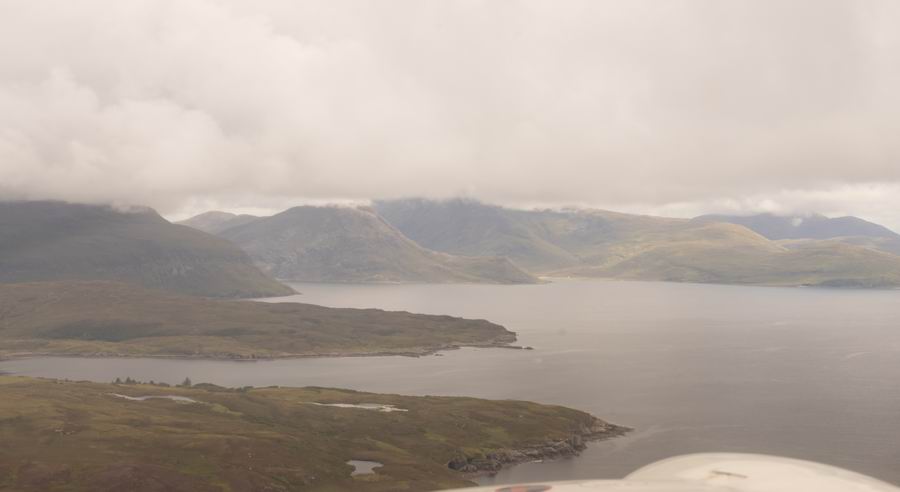 A little bit of sunlight coming through...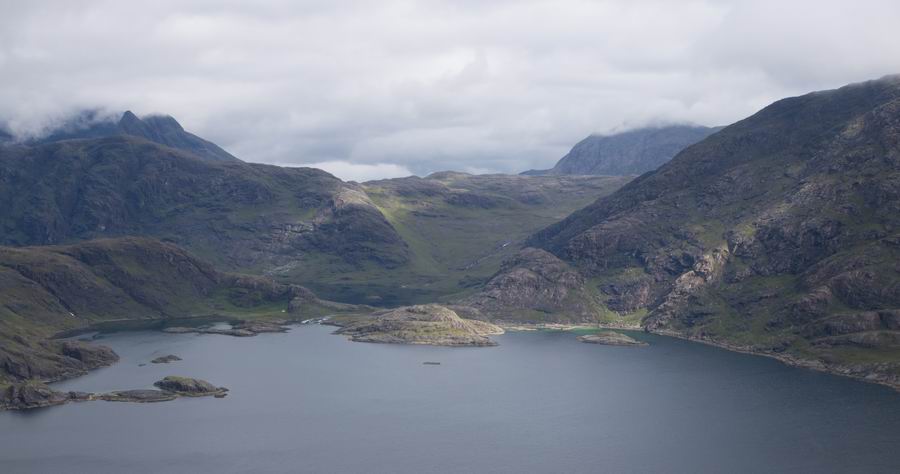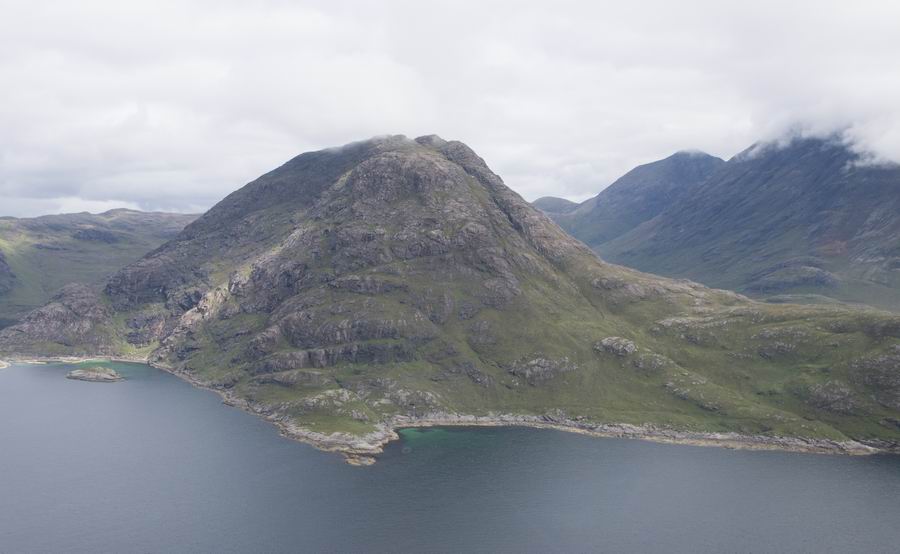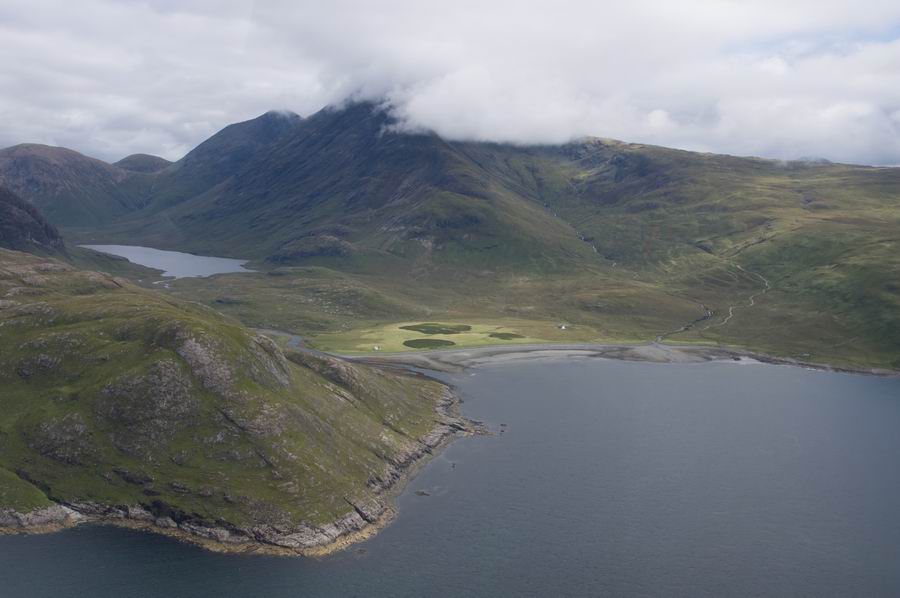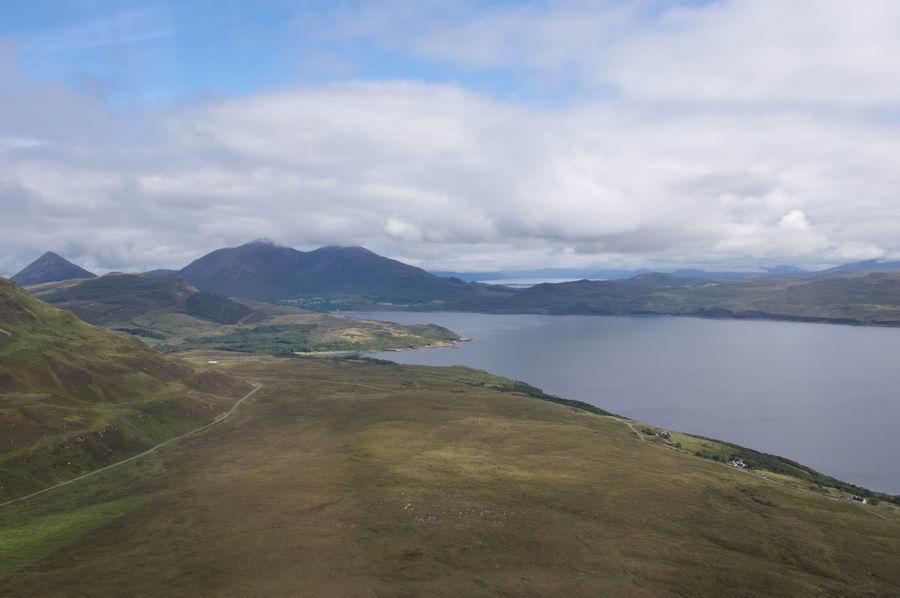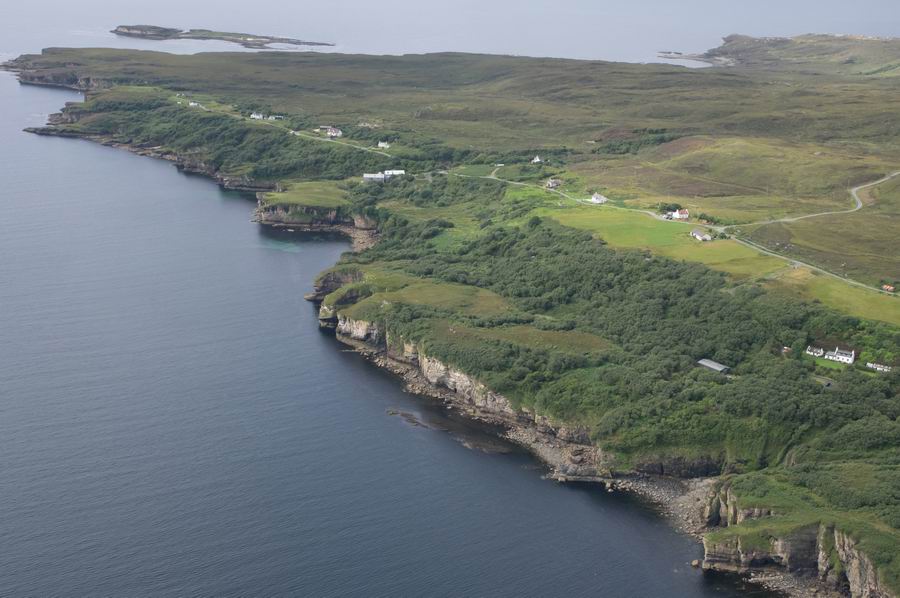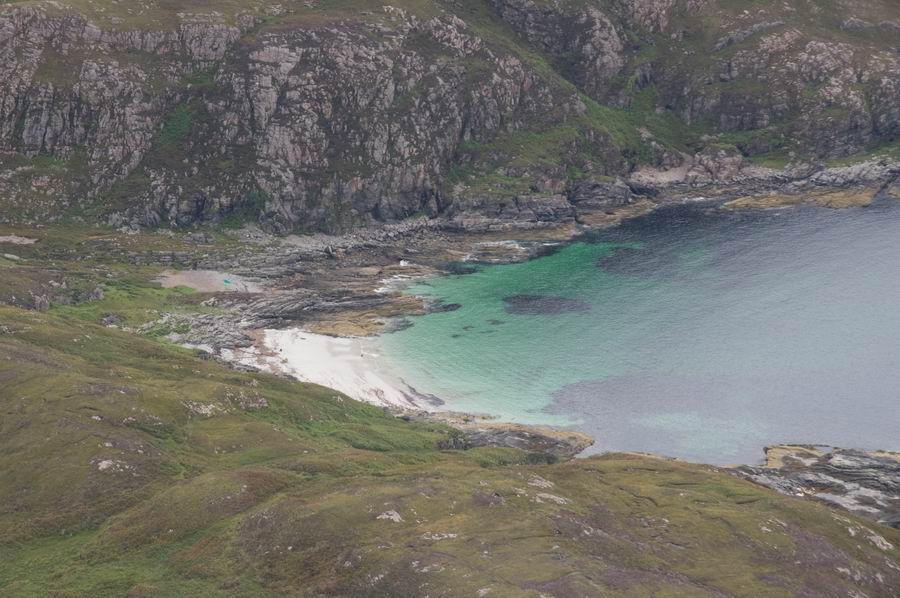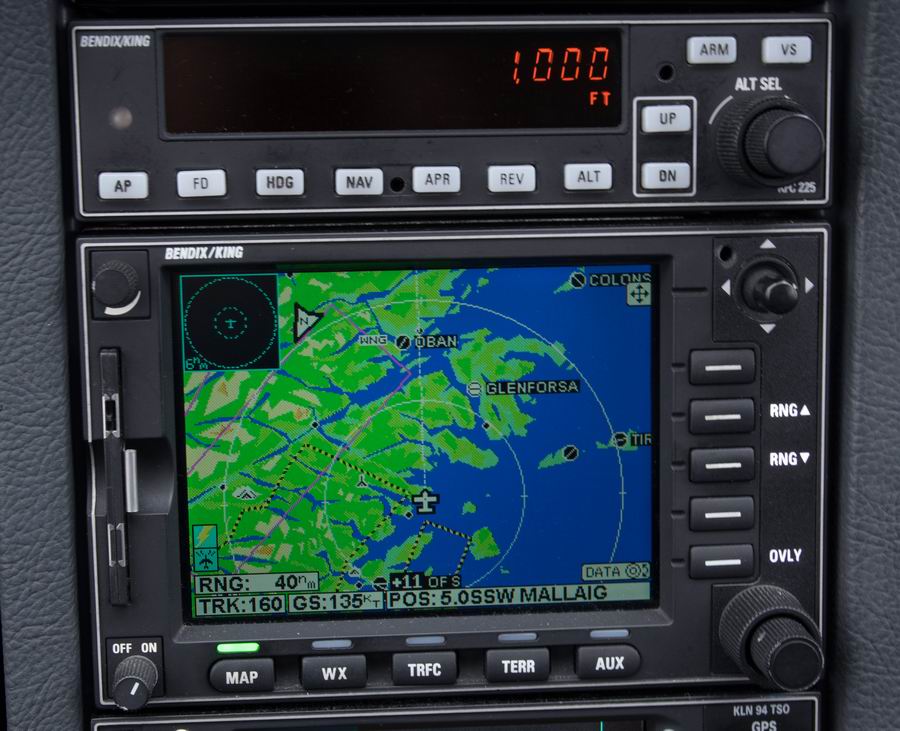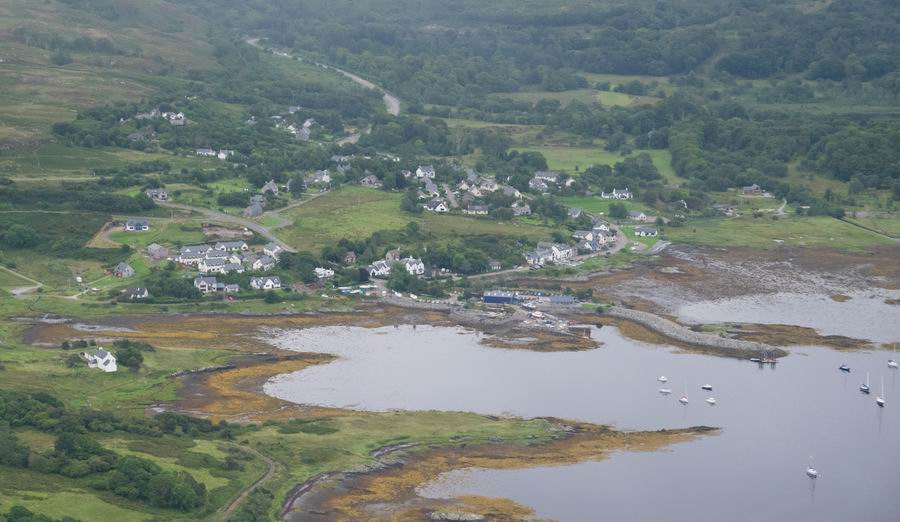 Arisaig, Scotland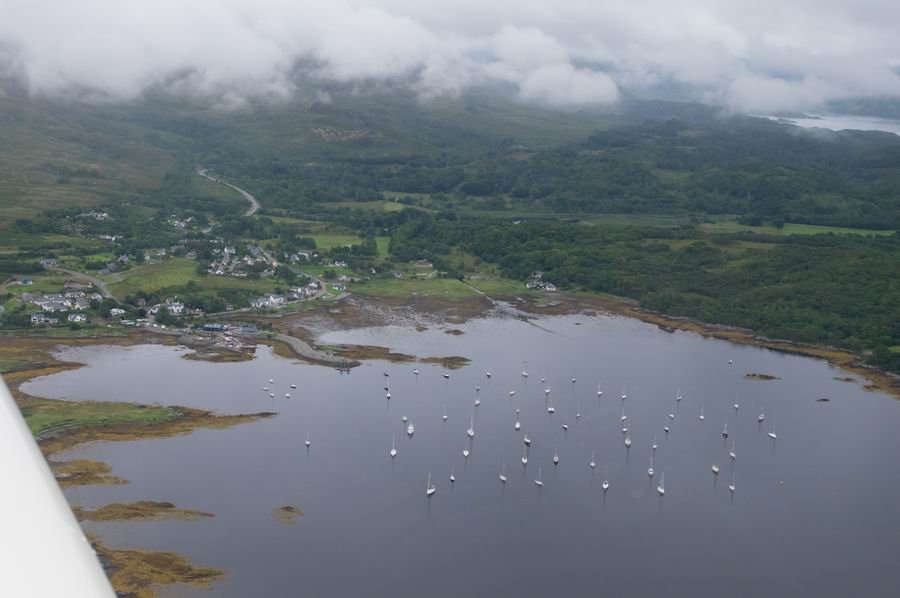 If this was the view straight ahead, one would be a fool to fly it, because the cloud is hiding the hills!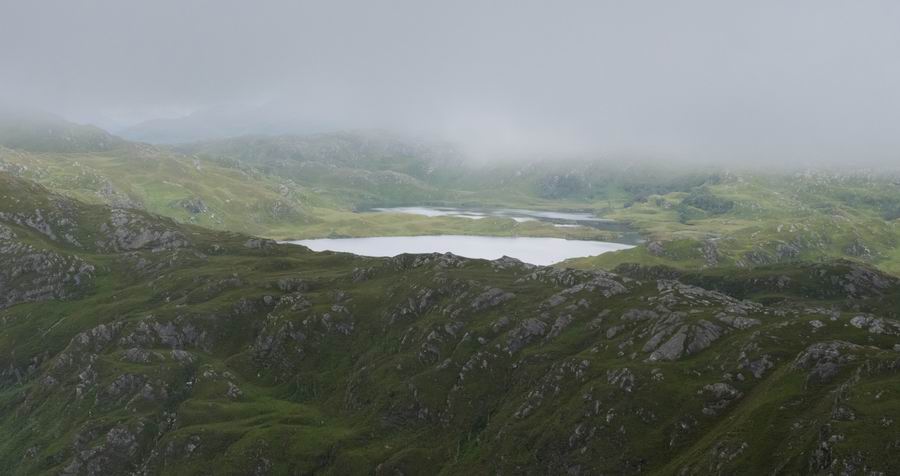 Valley Between Arisaig & Fort William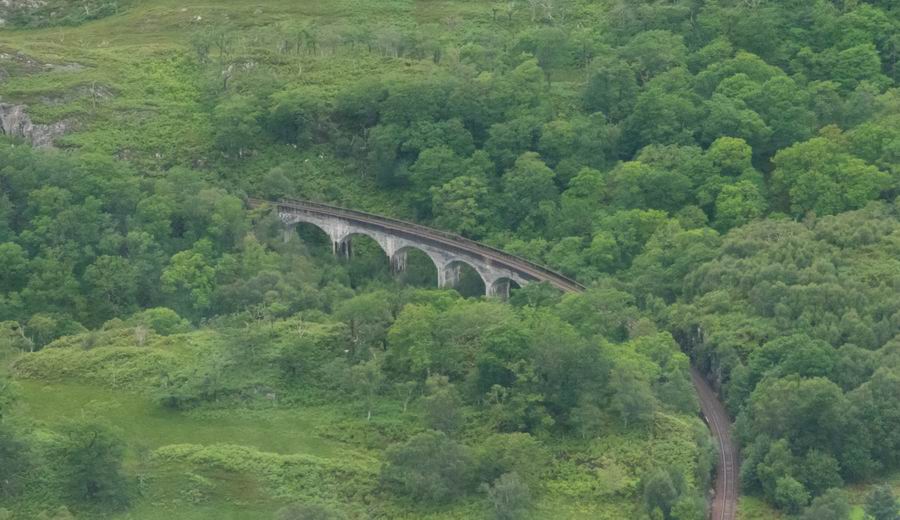 The entire flight through this valley was really beautiful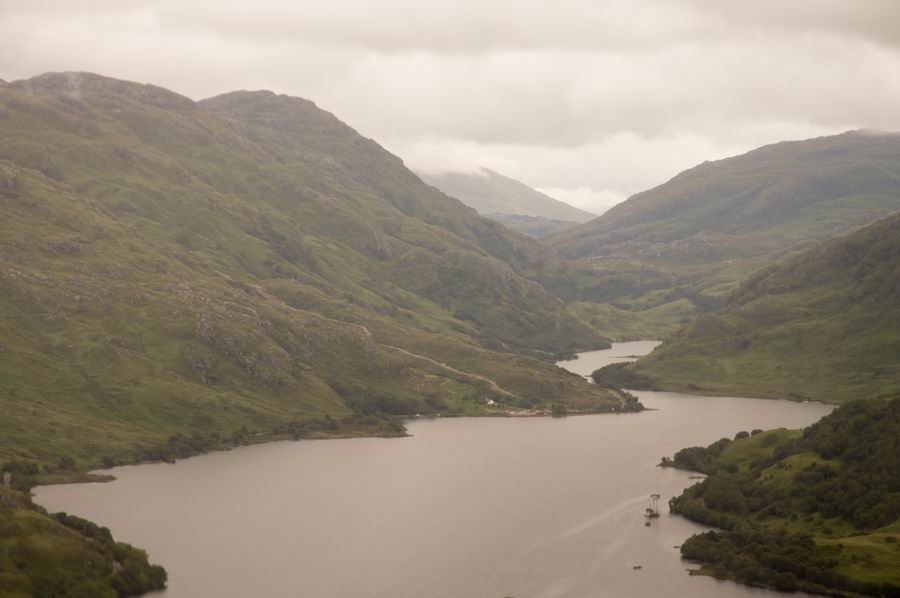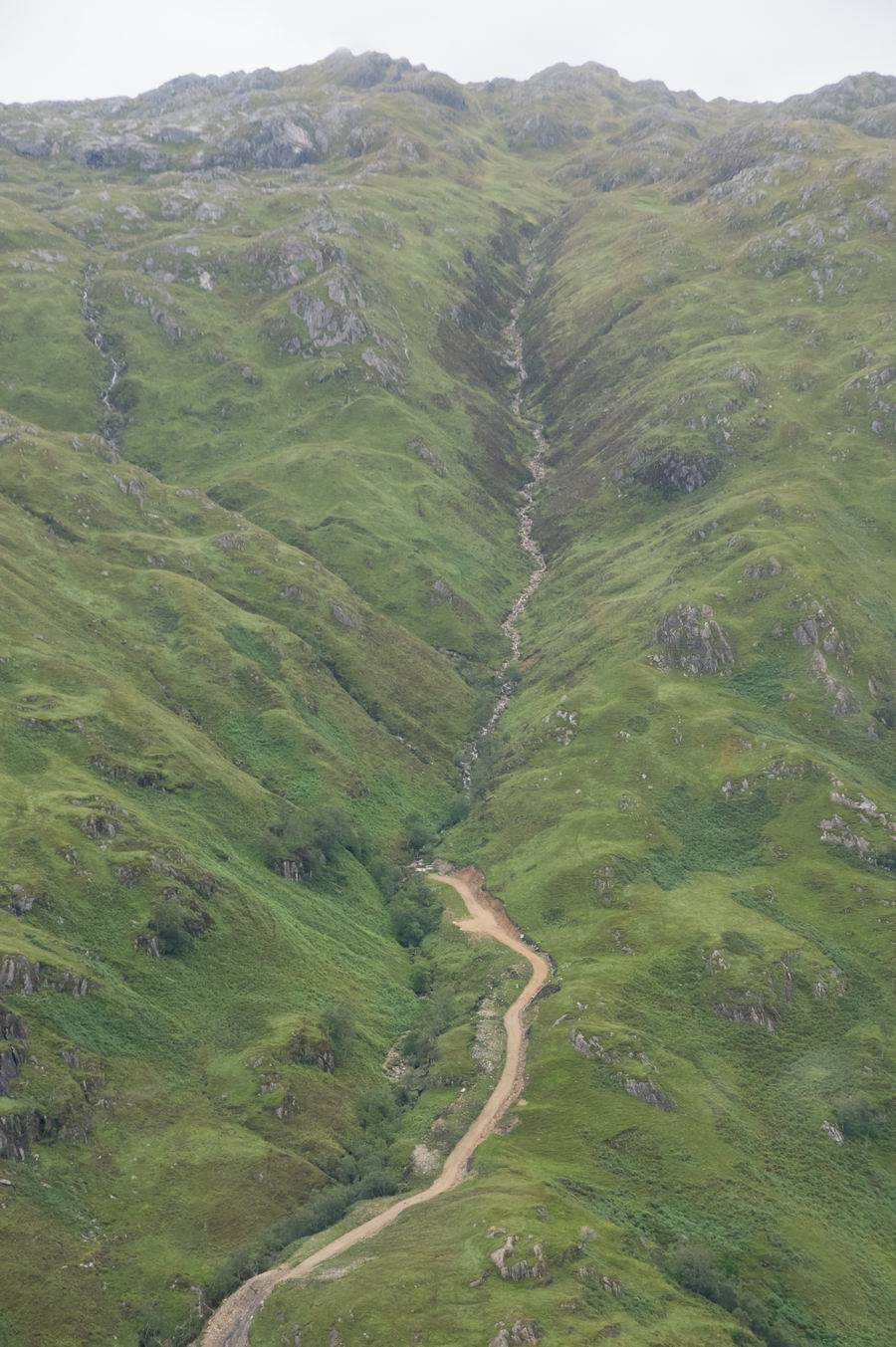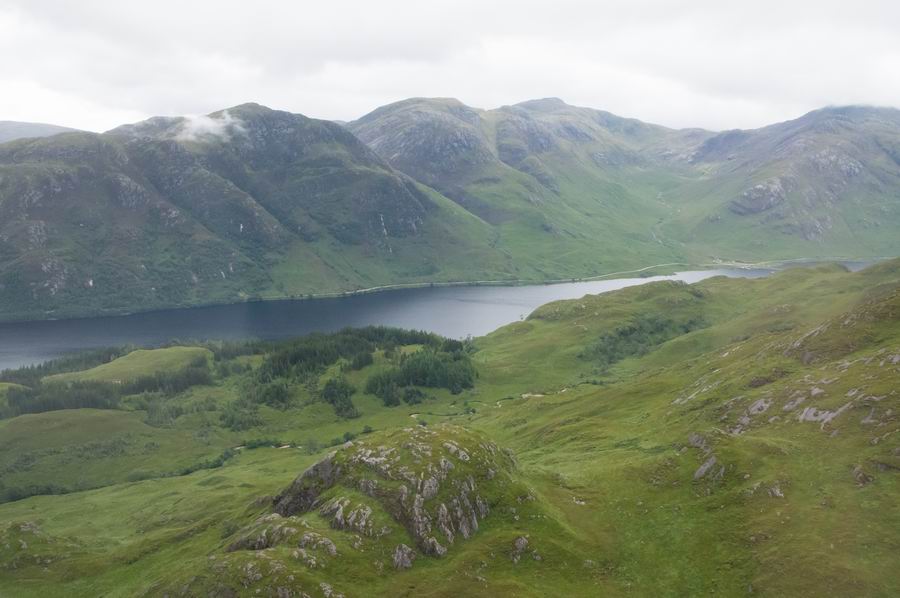 Lough Eil, Approaching & Fort William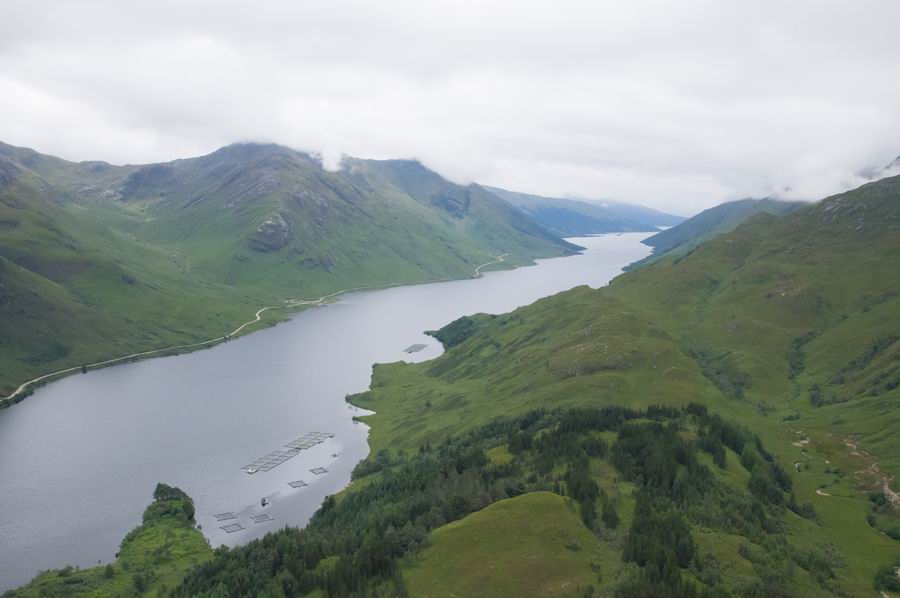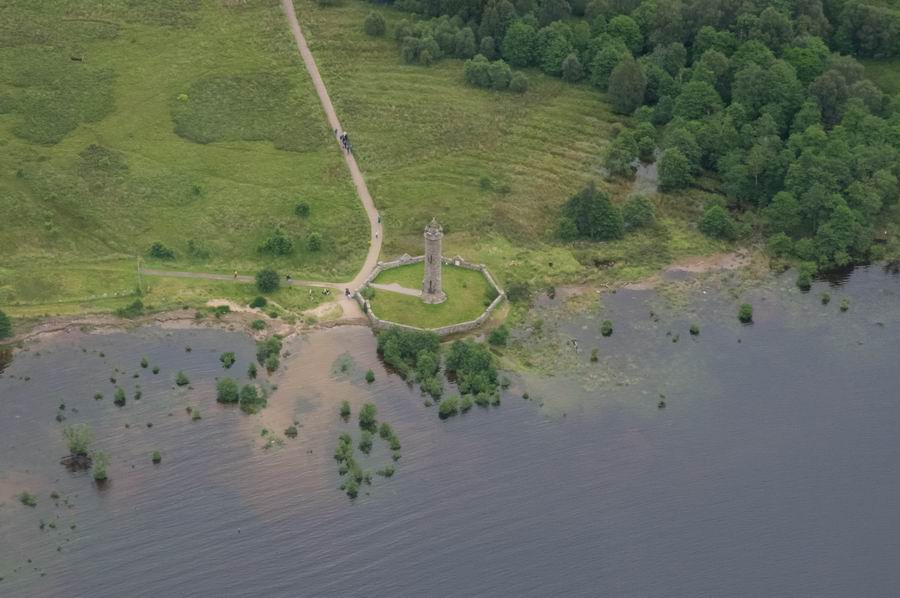 Harry Potter Railway, Valley Between Arisaig & Fort William, with the steam train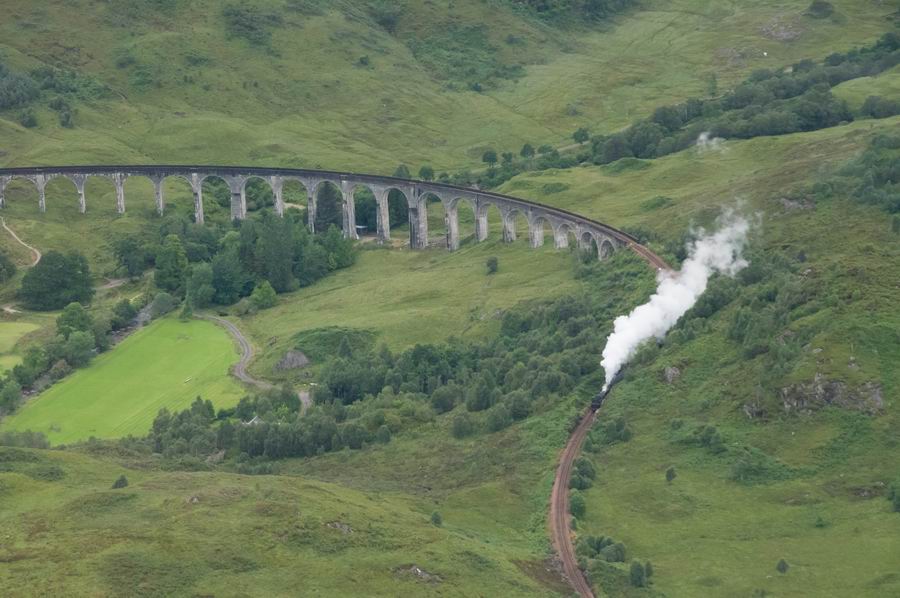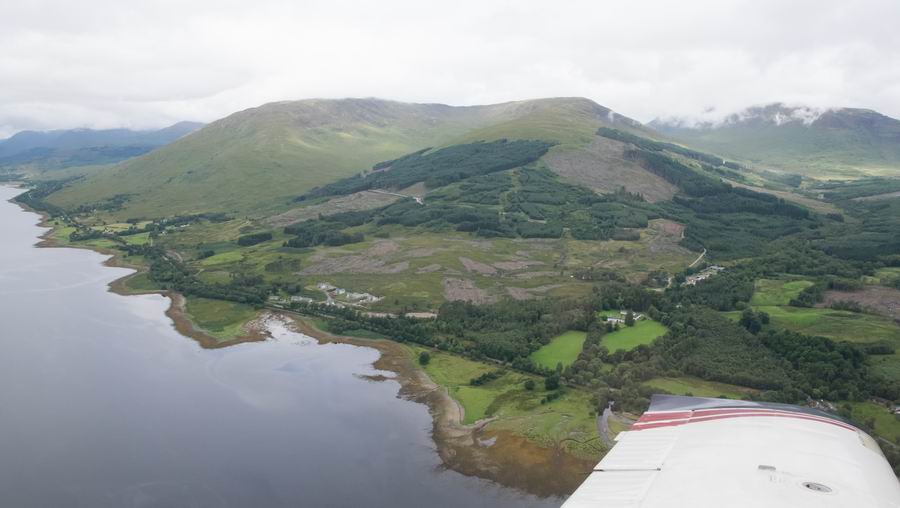 Fort William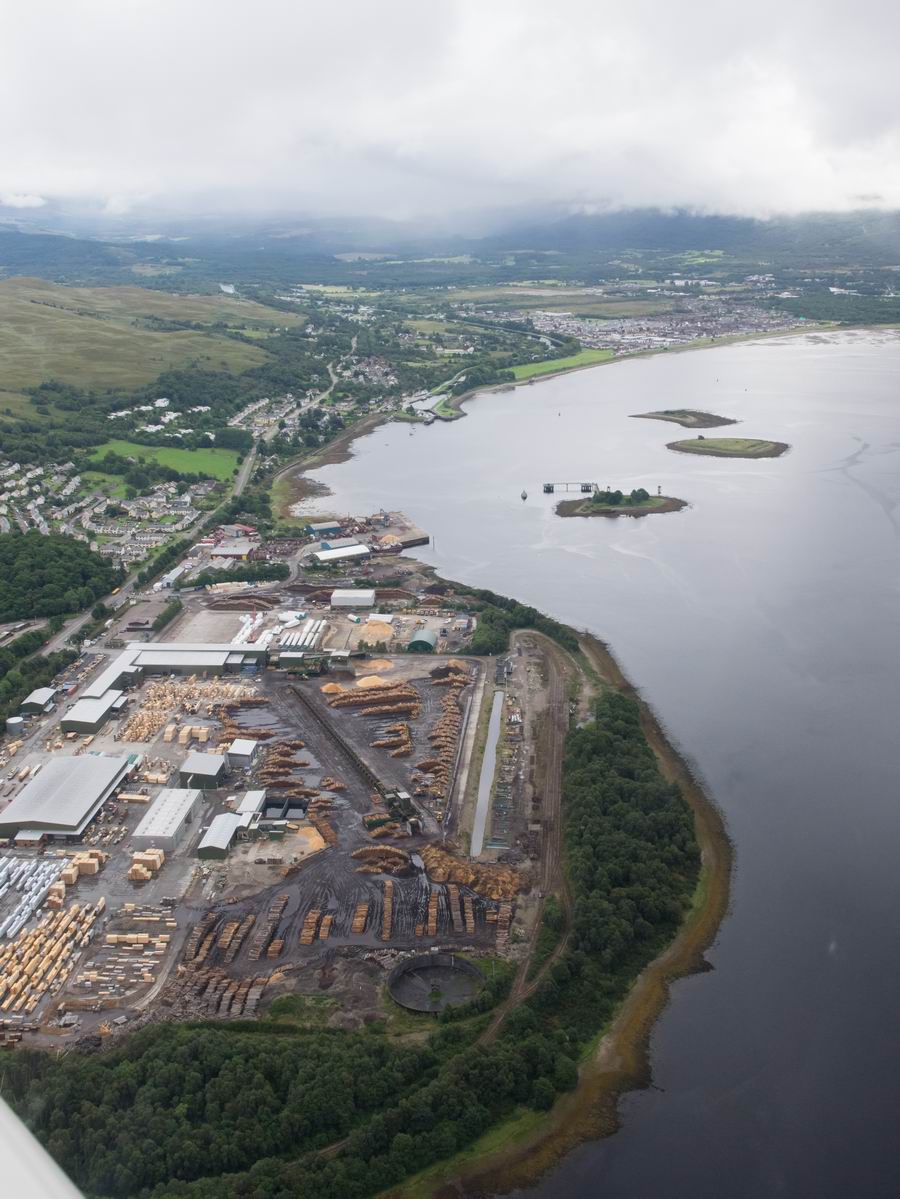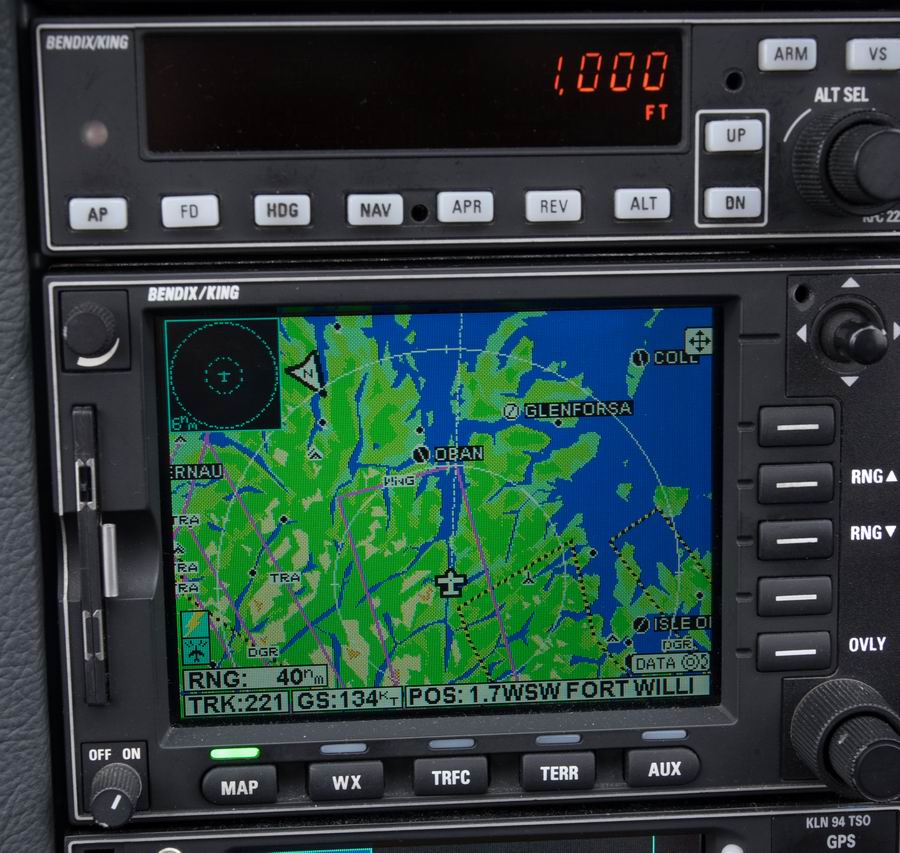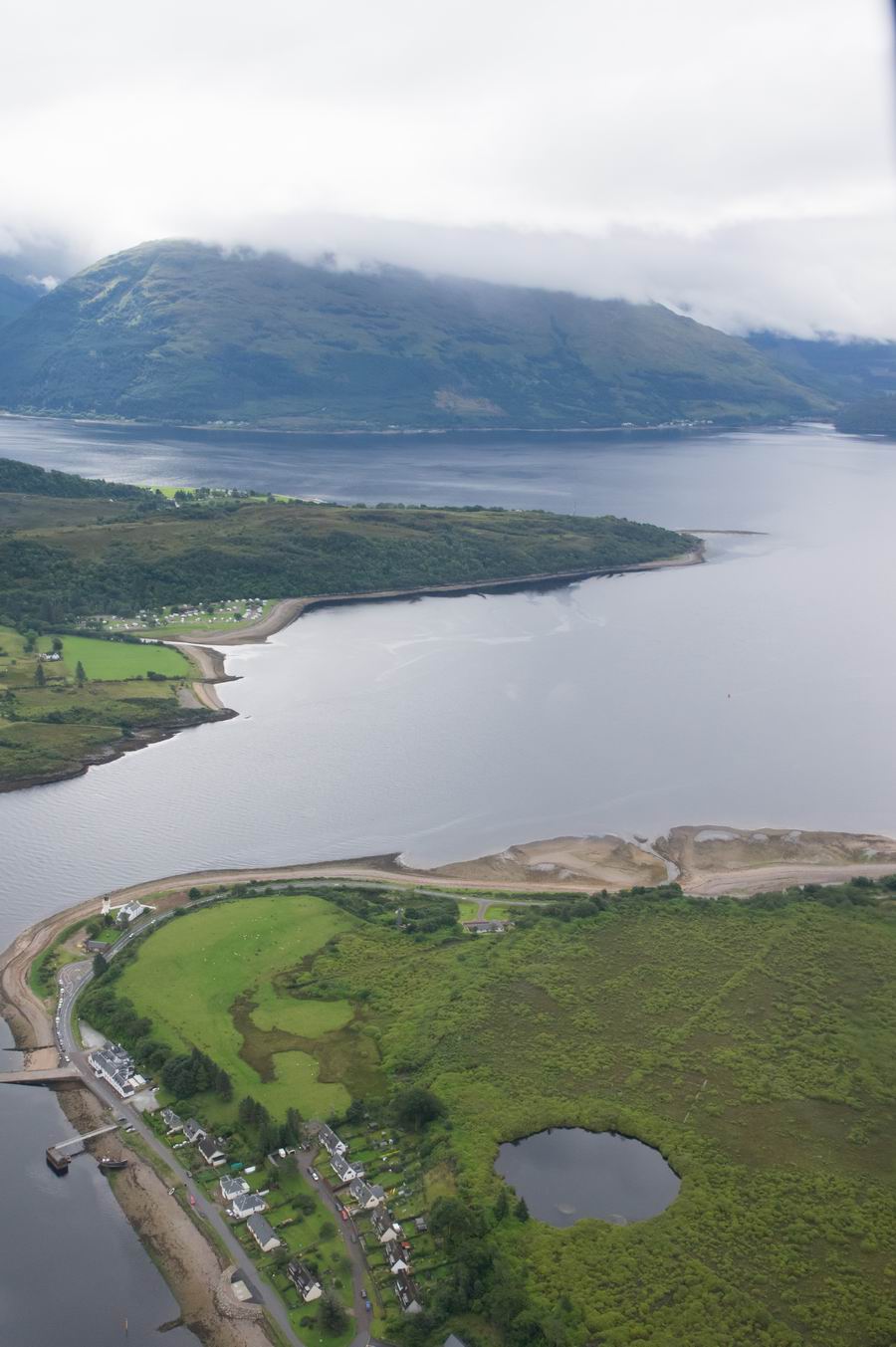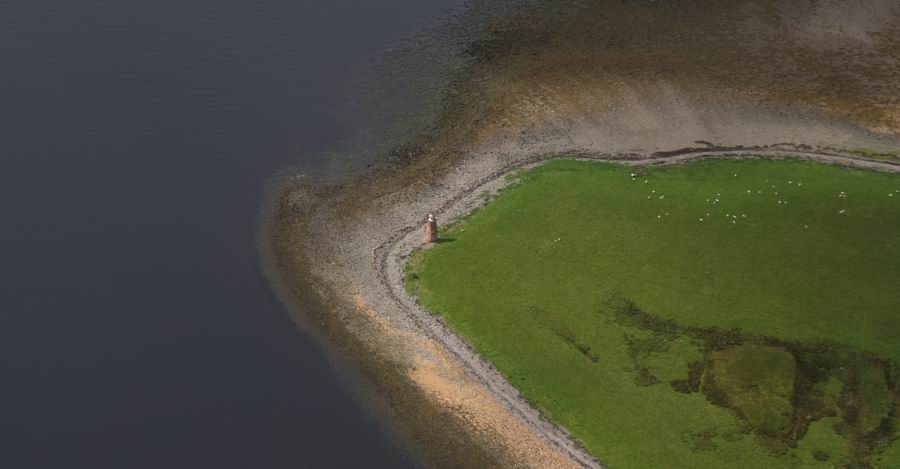 Right downwind for Oban Airfield, EGEO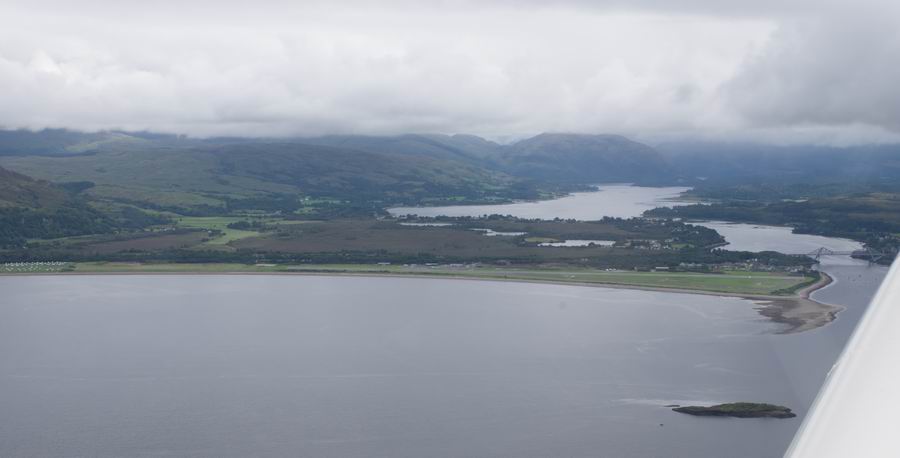 Right base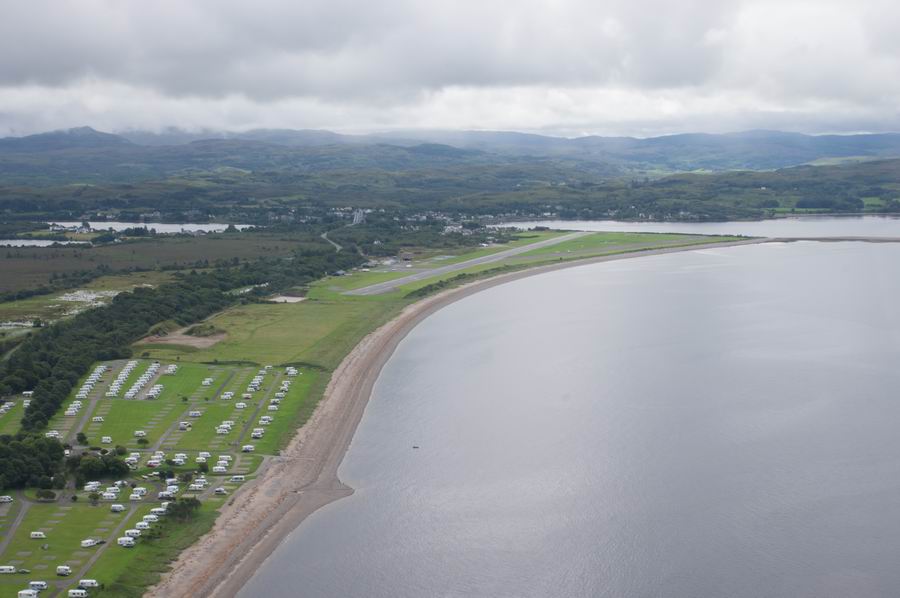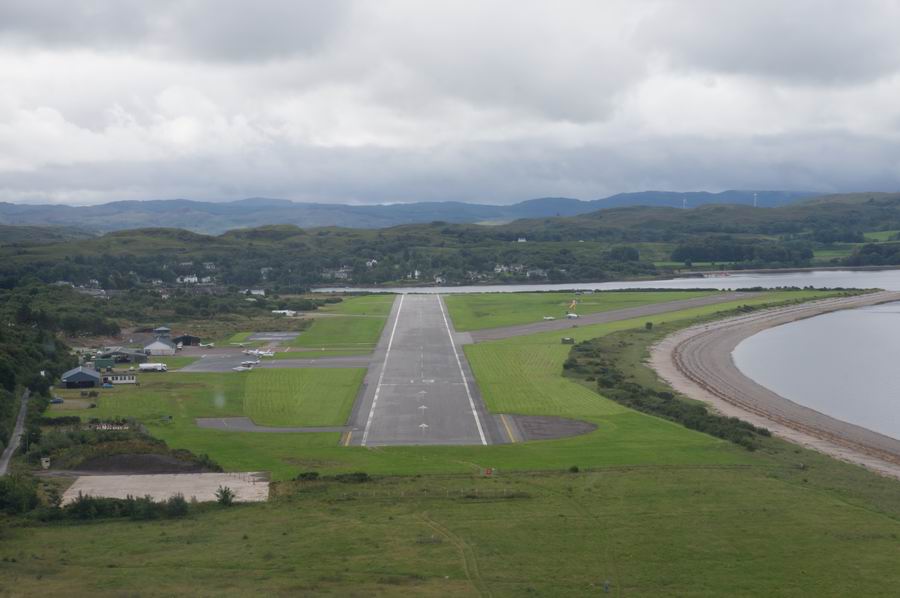 Parked at Oban. Right after this moment I got a phone call from a pilot friend who was sitting on his boat in the marina as we flew over it, and him and his wife very kindly took us out for a super lunch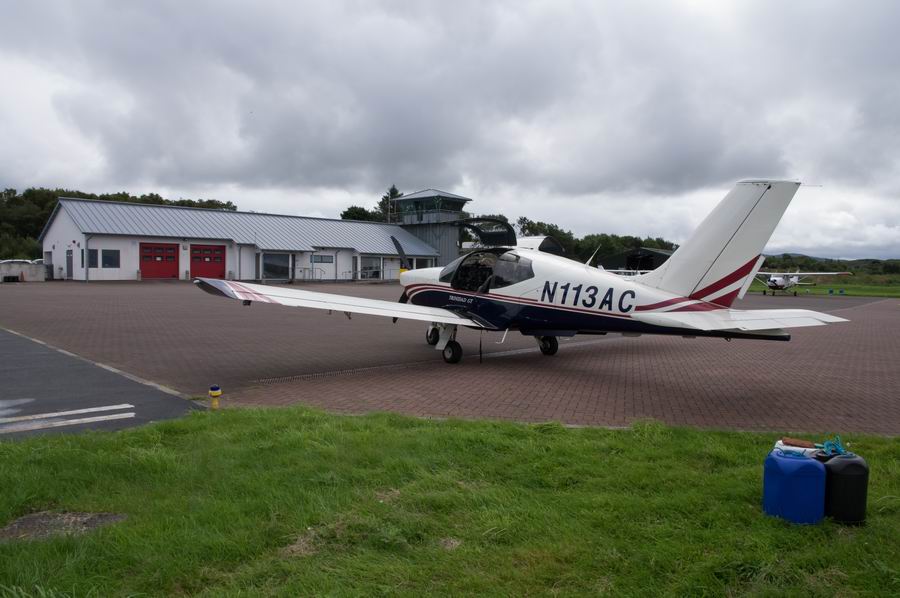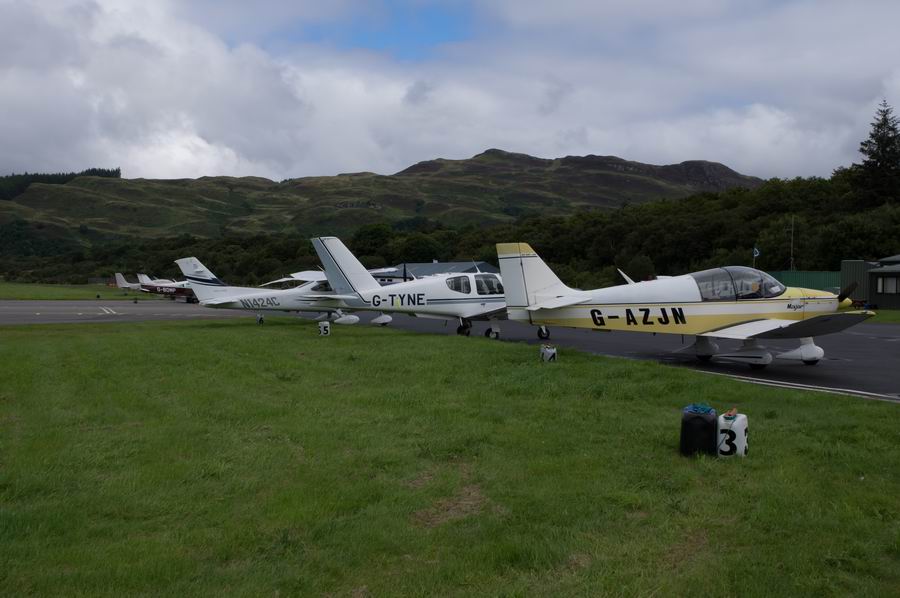 Oban Marina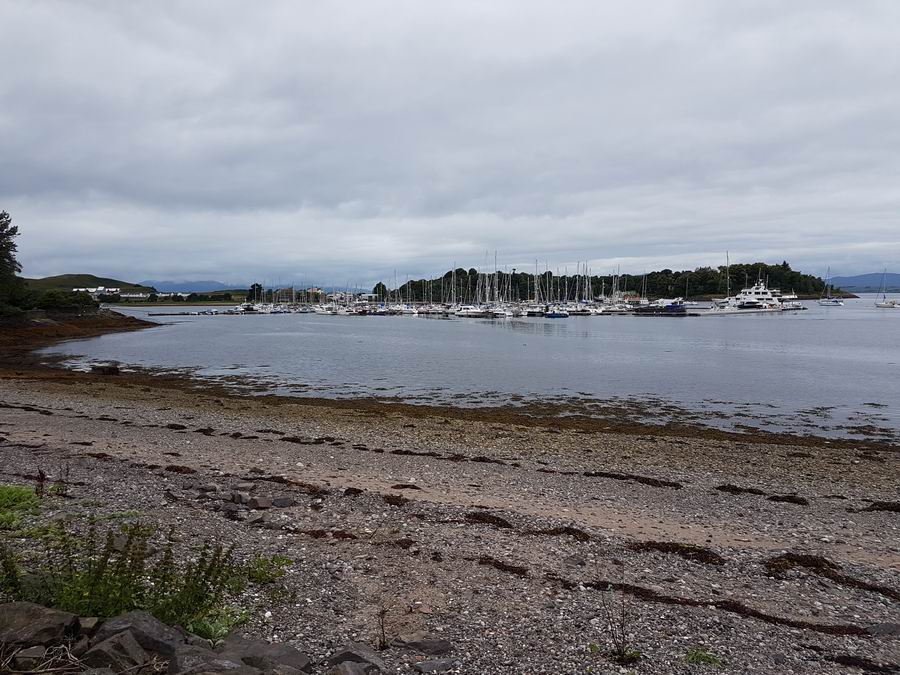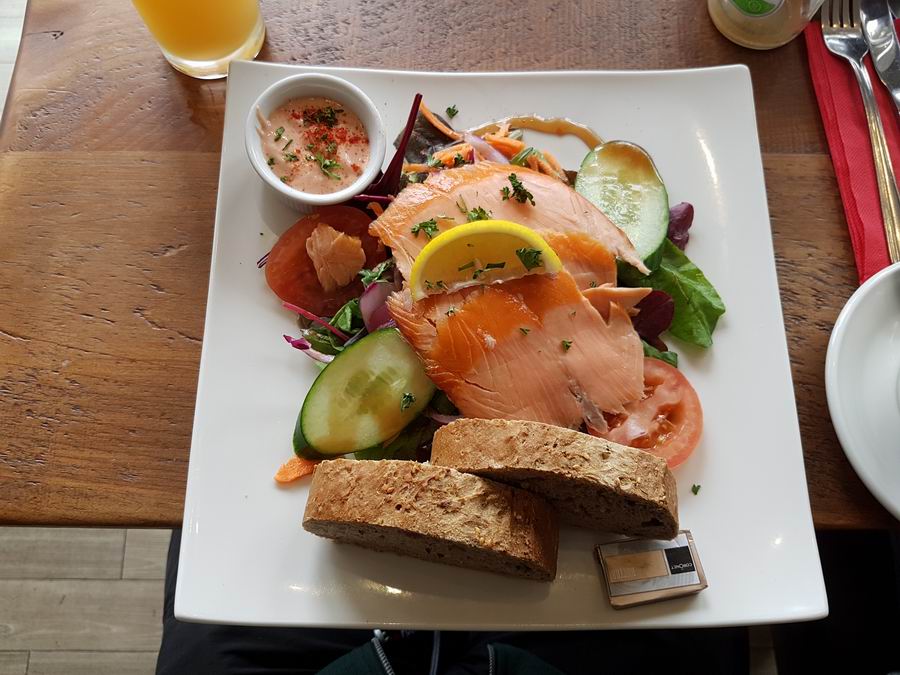 View from Pulpit Hill, Oban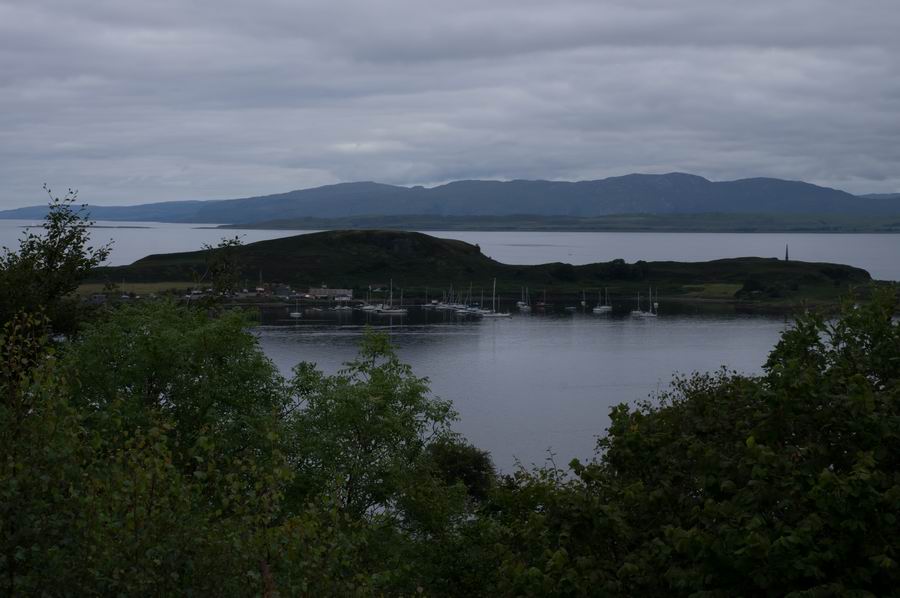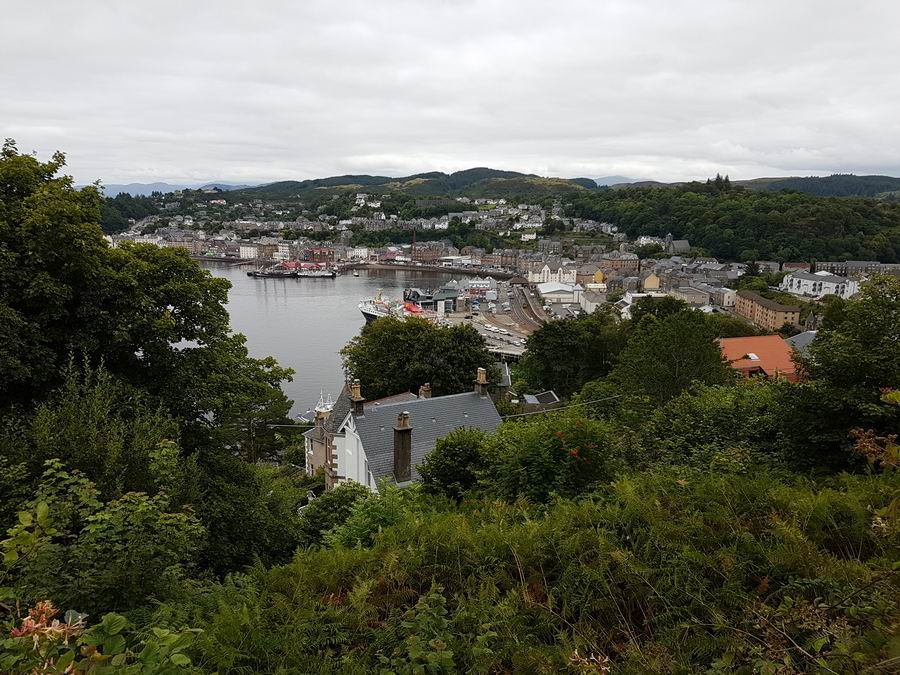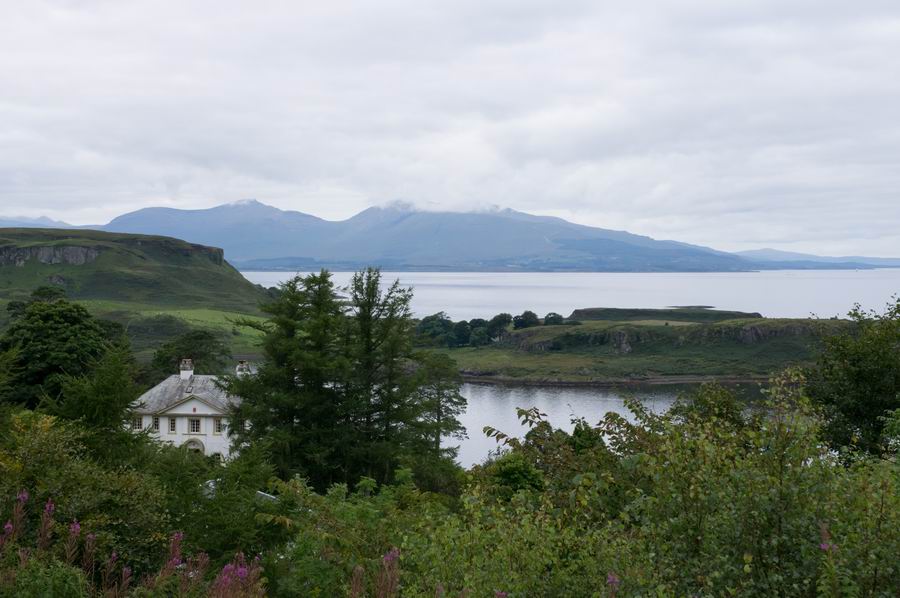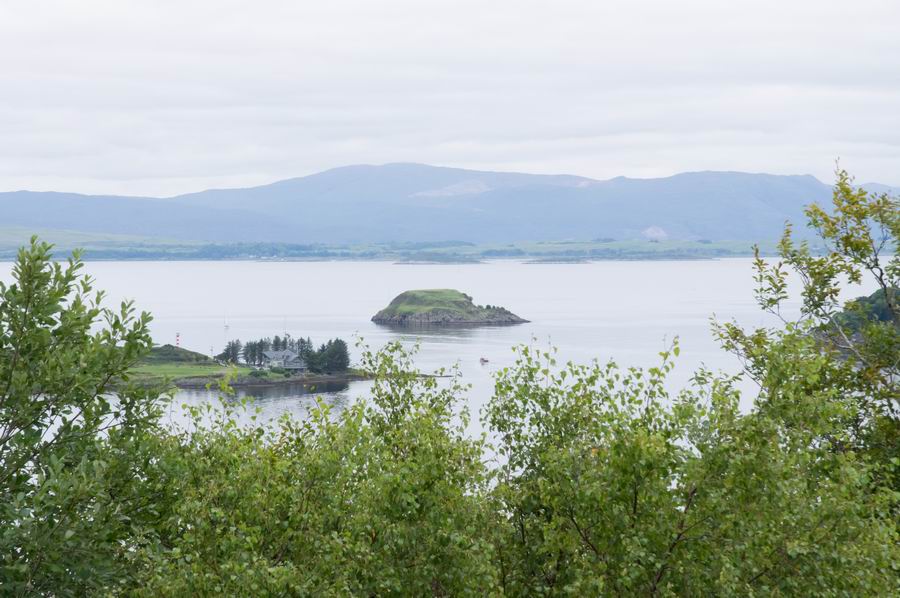 Oban - Weston
Oban Town, right after departure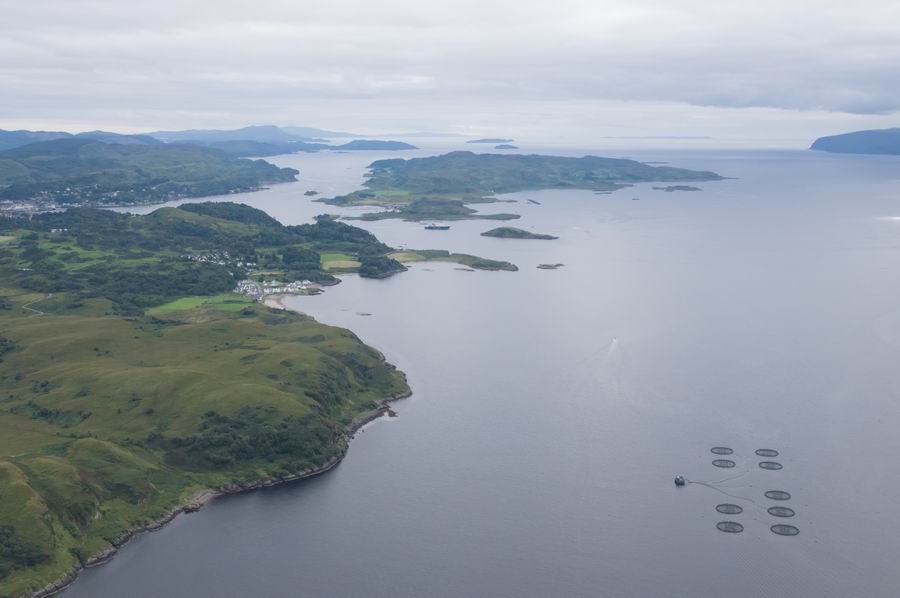 Eilean Musdile Island & Lighthouse, Scotaland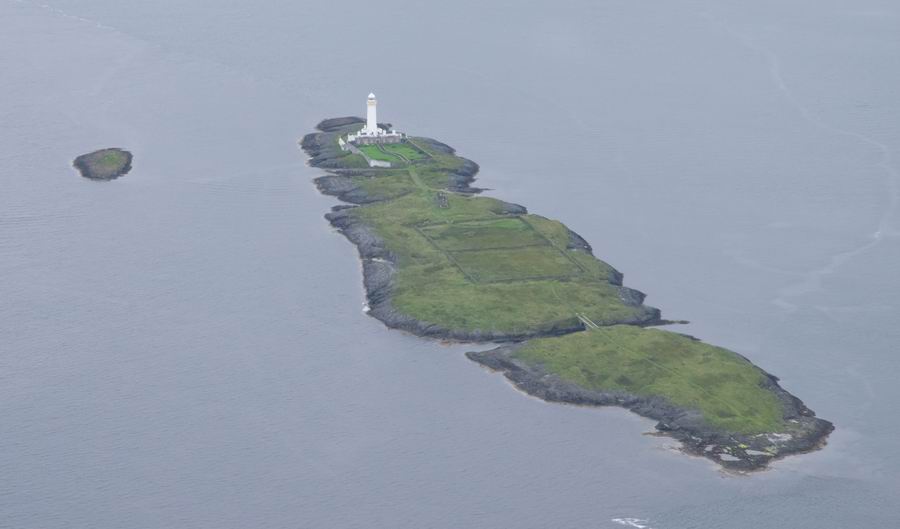 Duart Castle, Isle of Mull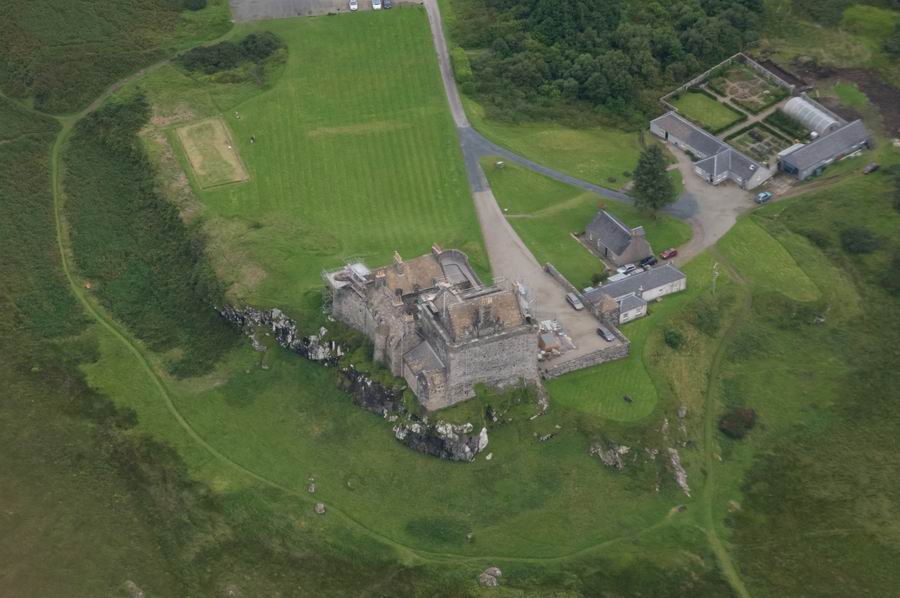 Eilean Musdile Island & Lighthouse, Scotaland & Lismore Island in the top half of the photo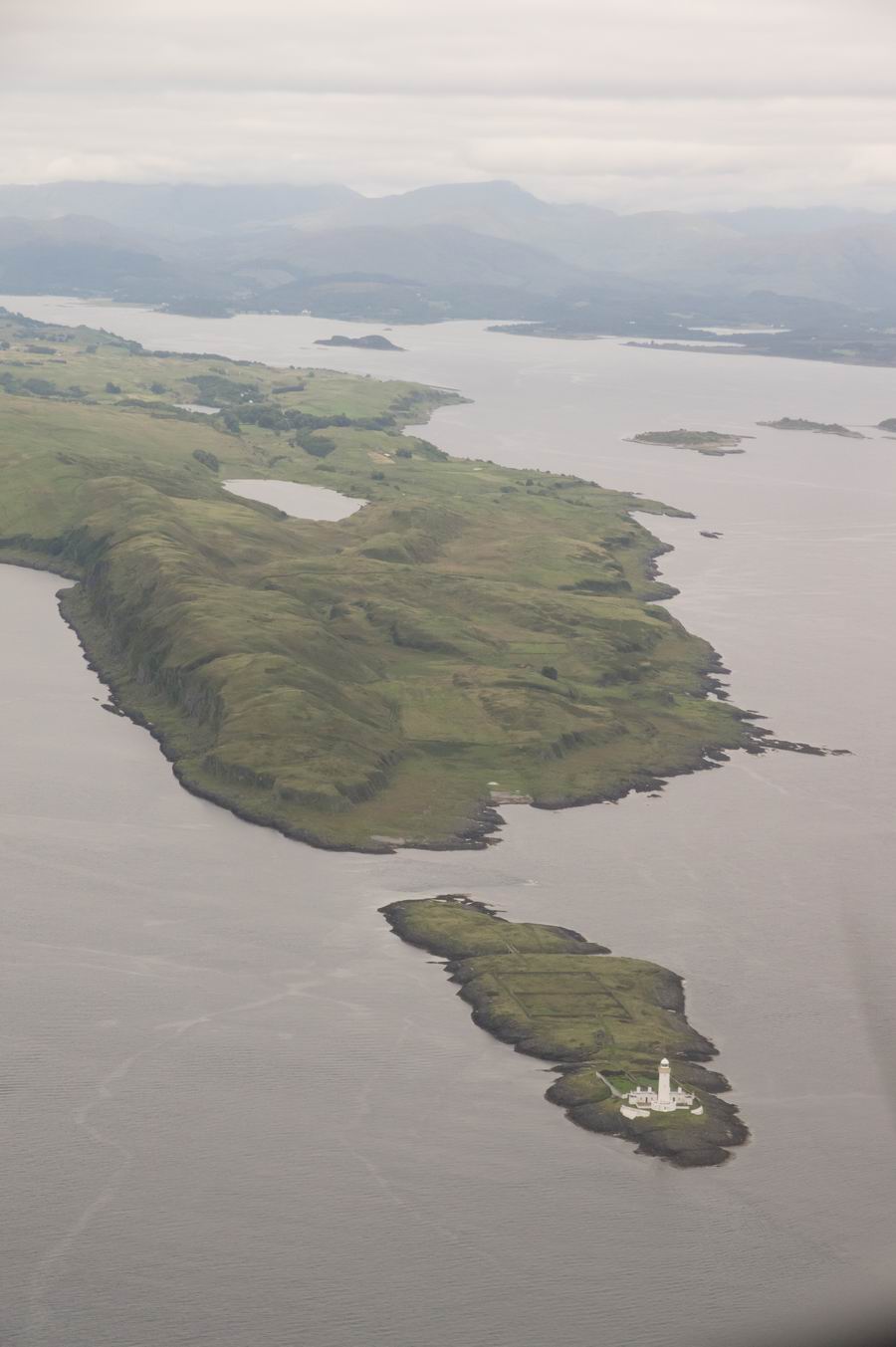 Glenforsa Airfield. A little bit more activity there...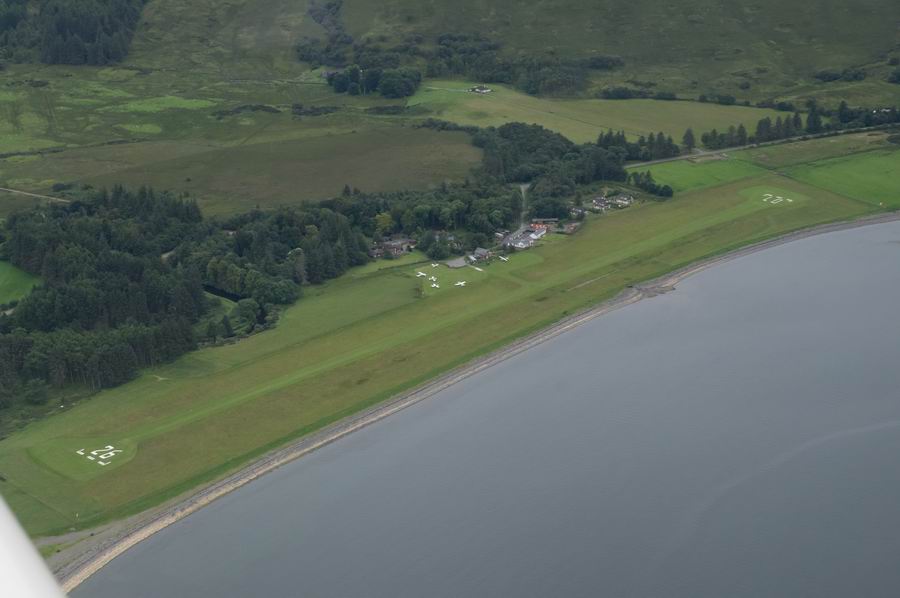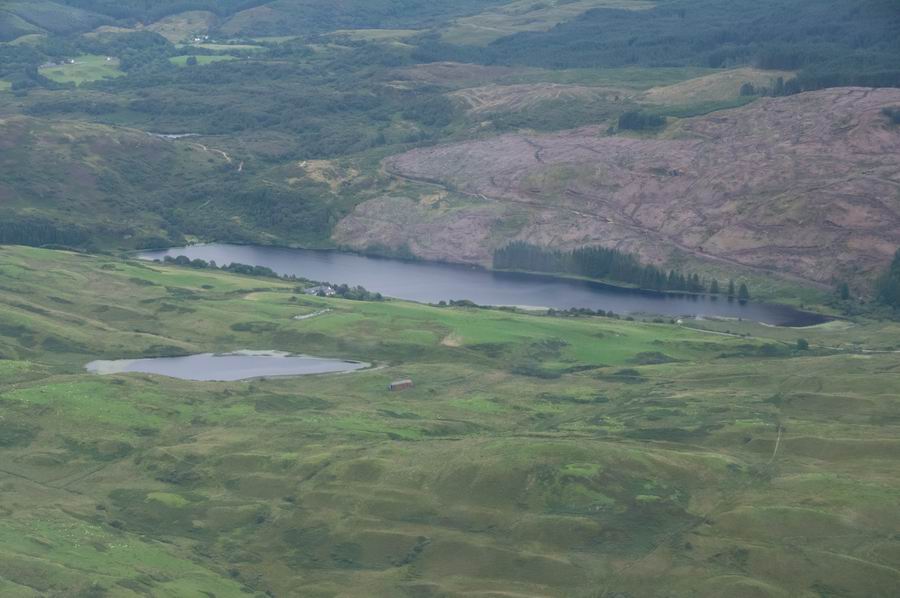 Loch Awe, Scotland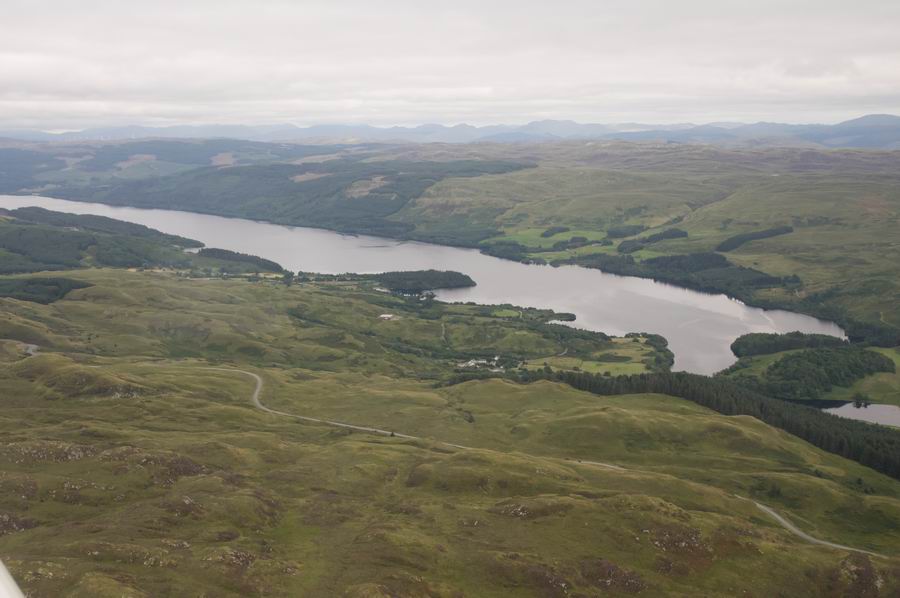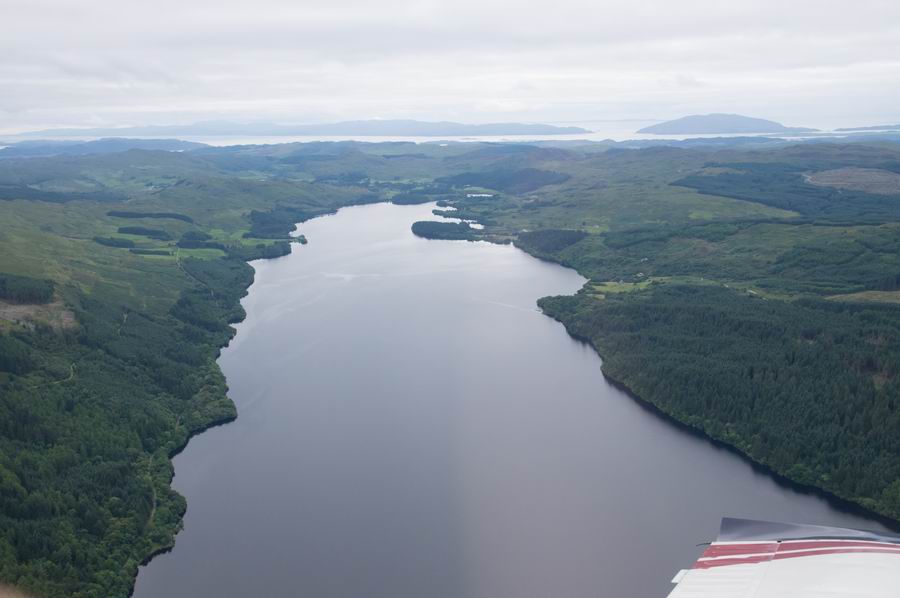 Eco Yoga Centre, where we stayed in the summer of 1969 when my family came over from Czechoslovakia. Back then it was a student "summer camp". It seems to have been refurbished, for the more profitable New Age clientele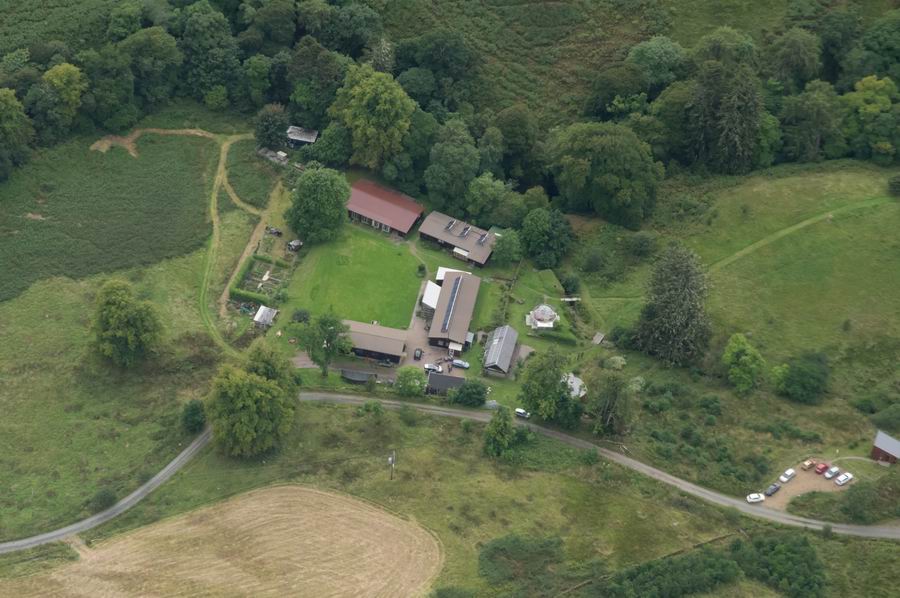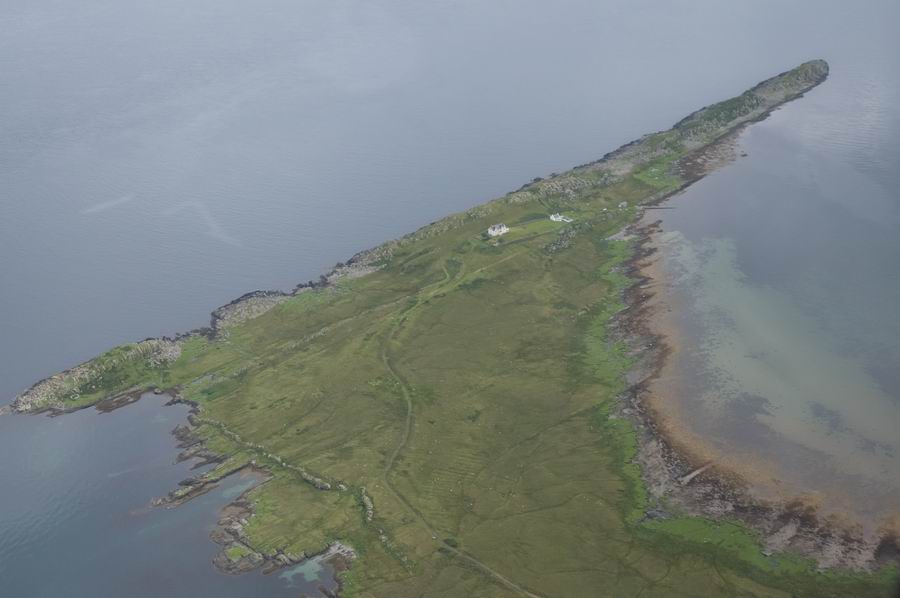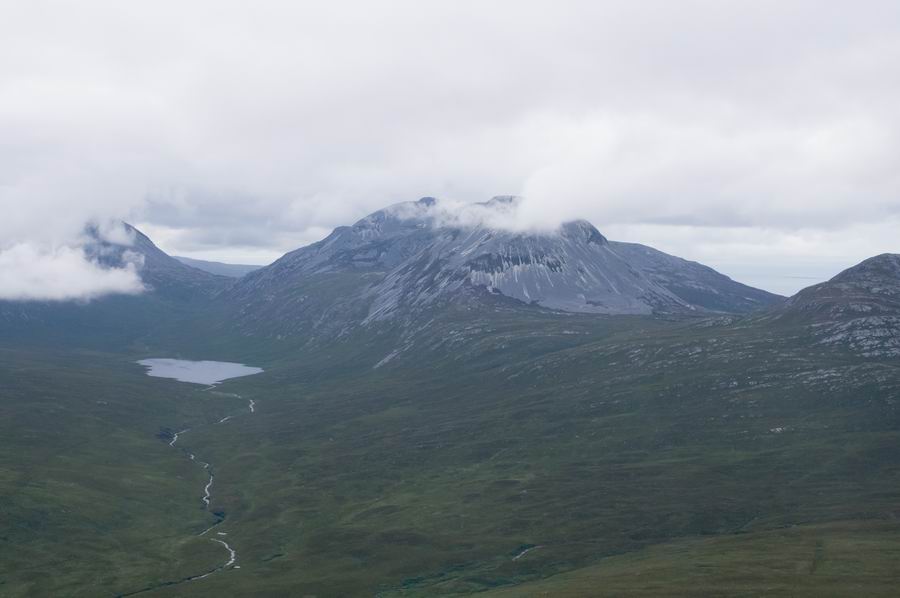 Probably Rathlin Island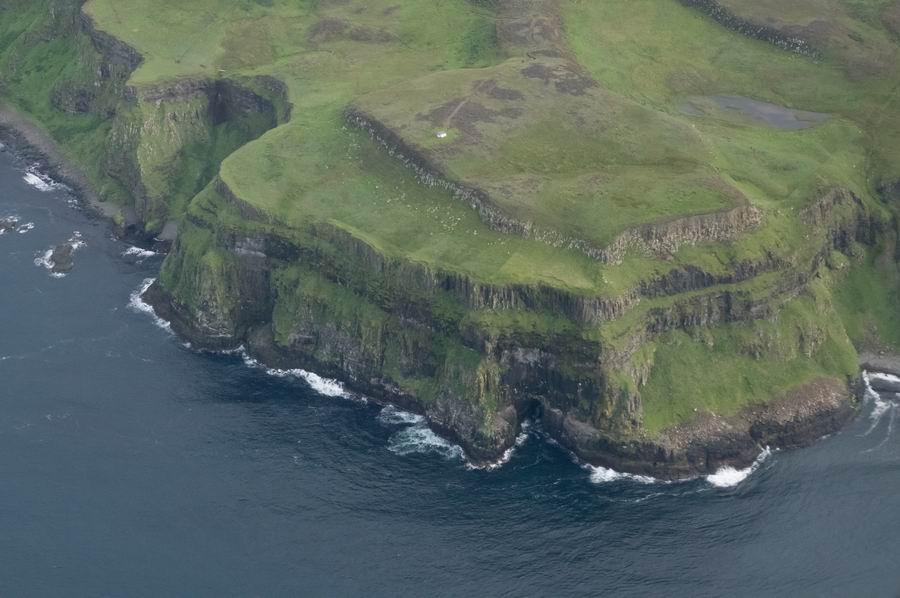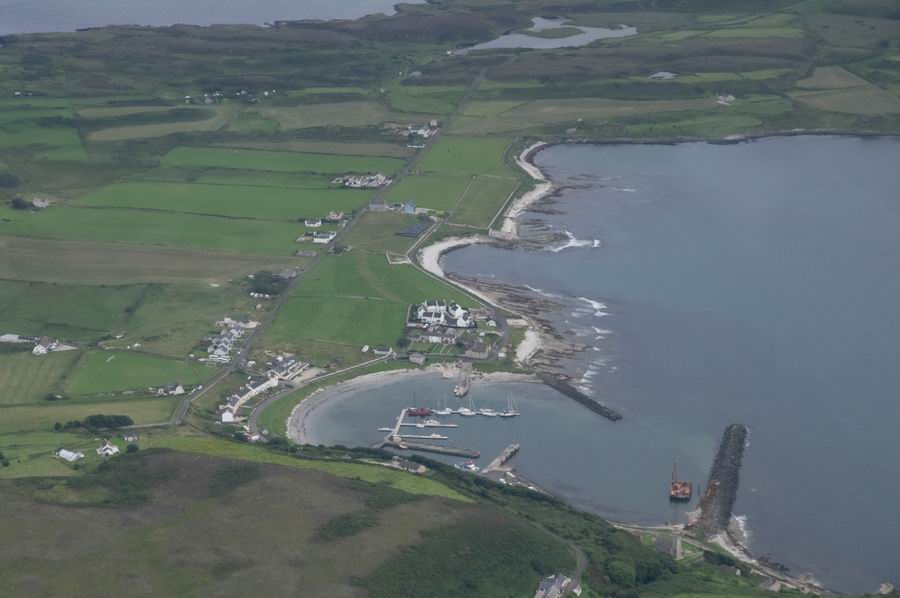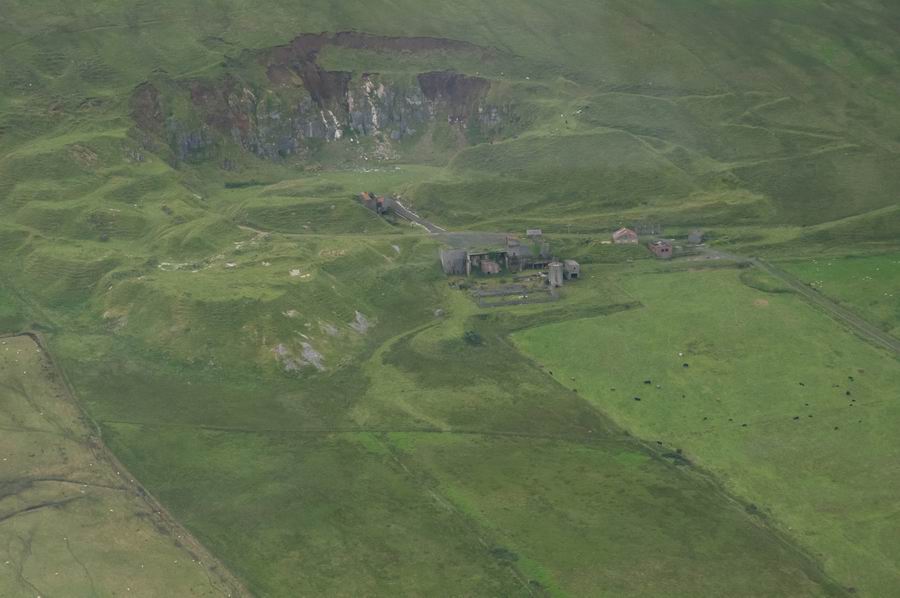 Altnahinch Reservoir, Northern Ireland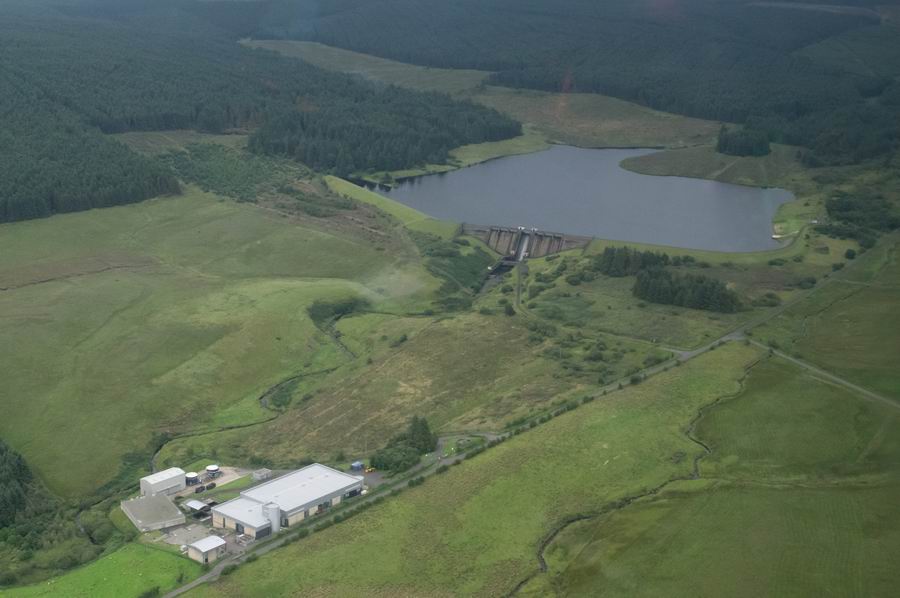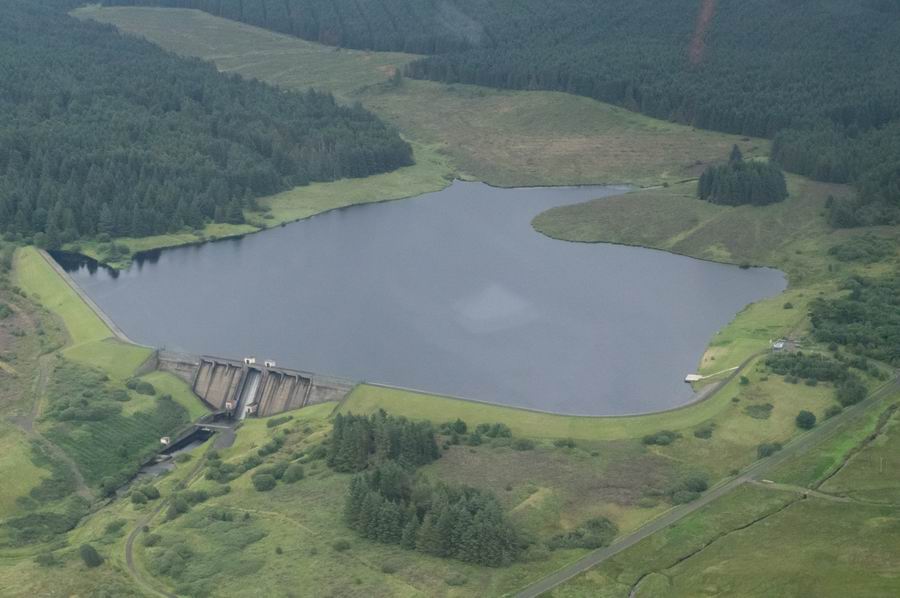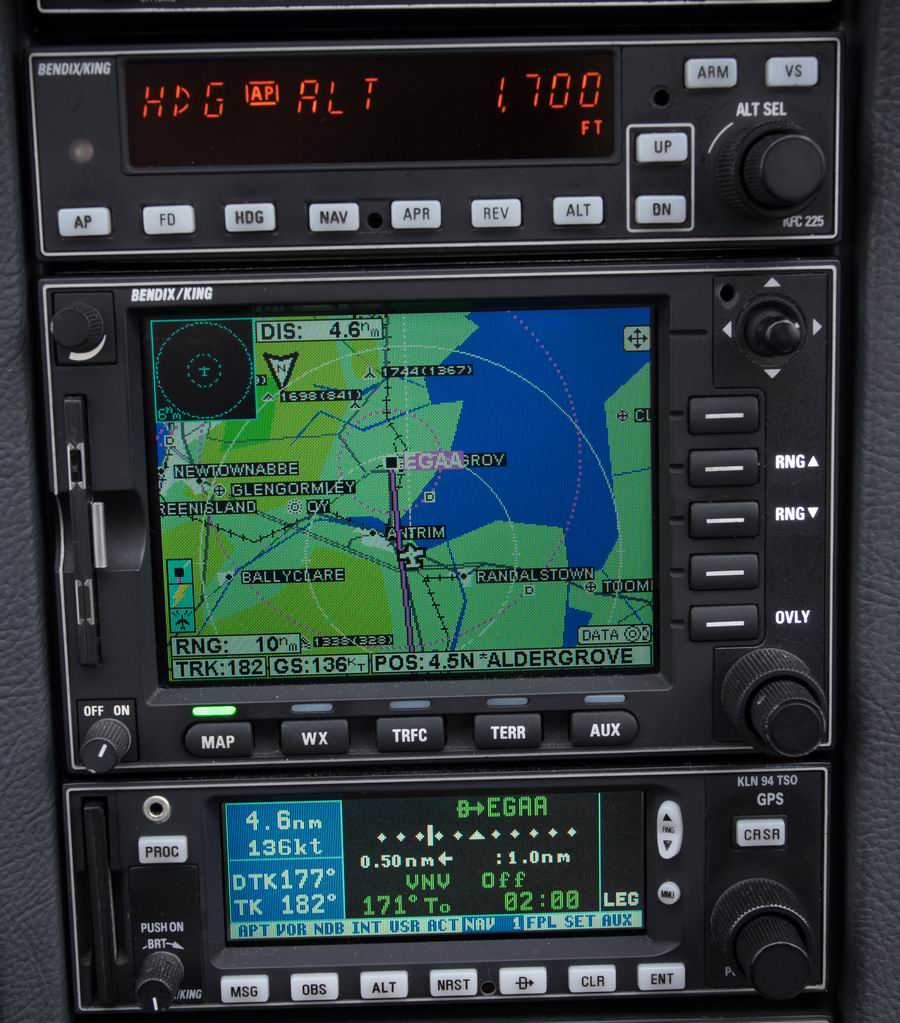 Belfast Aldergrove Airport. EGAA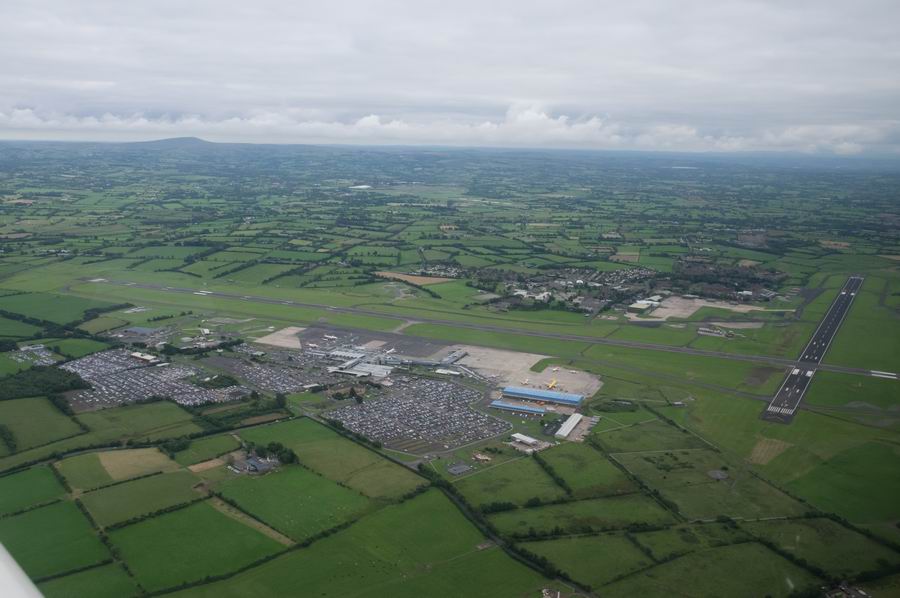 This is a fairly busy airport, with passenger and cargo flights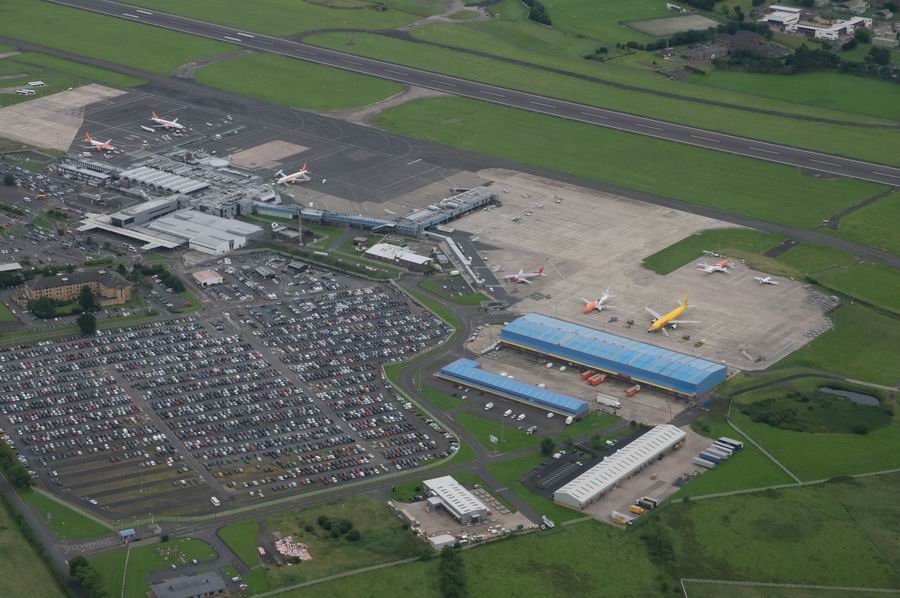 Back "home" - Weston Dublin Airport, EIWT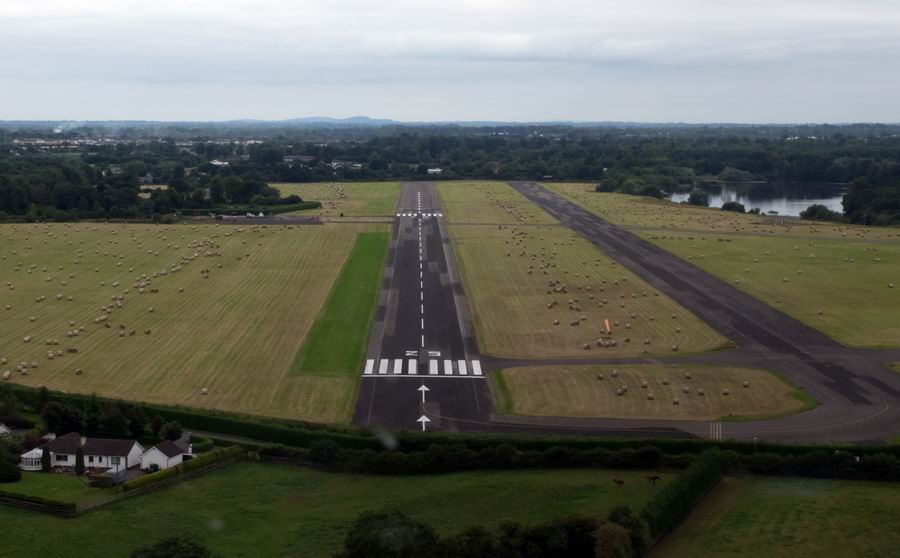 Weston - Shoreham
Weather was good for the return flight, filed for FL110
EGKA 150920Z 05010KT 9999 FEW024 18/12 Q1025
TAF EGKA 150801Z 1509/1518 06009KT 9999 FEW030 BECMG 1511/1514 12010KT
EGHI 150920Z 07006KT 350V140 CAVOK 19/09 Q1025
TAF EGHI 150801Z 1509/1518 08008KT 9999 FEW045
EGHH 150850Z 09011KT CAVOK 20/11 Q1024
TAF EGHH 150757Z 1509/1518 10008KT CAVOK
EGKB 150920Z 09009KT 040V140 9999 SCT025 18/11 Q1026
TAF EGKB 150801Z 1509/1518 06007KT 9999 FEW020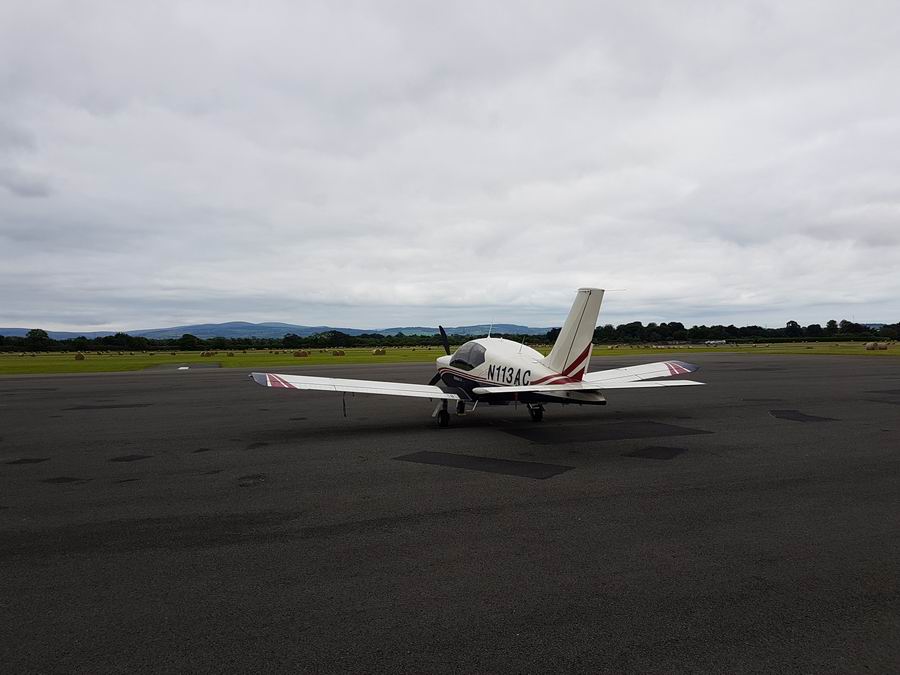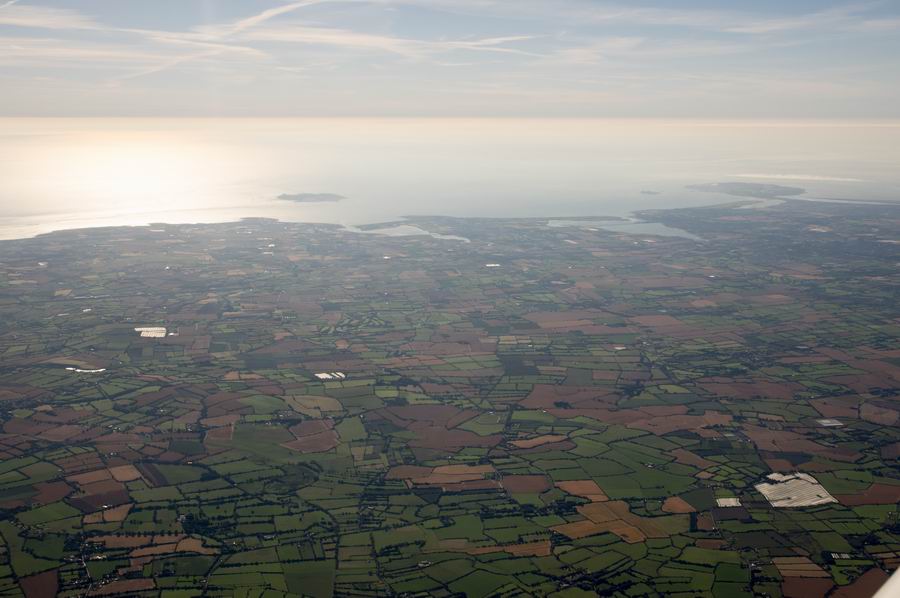 Heading out over the Irish Sea - about 50 miles of water. A life raft is absolutely mandatory for these sea crossings.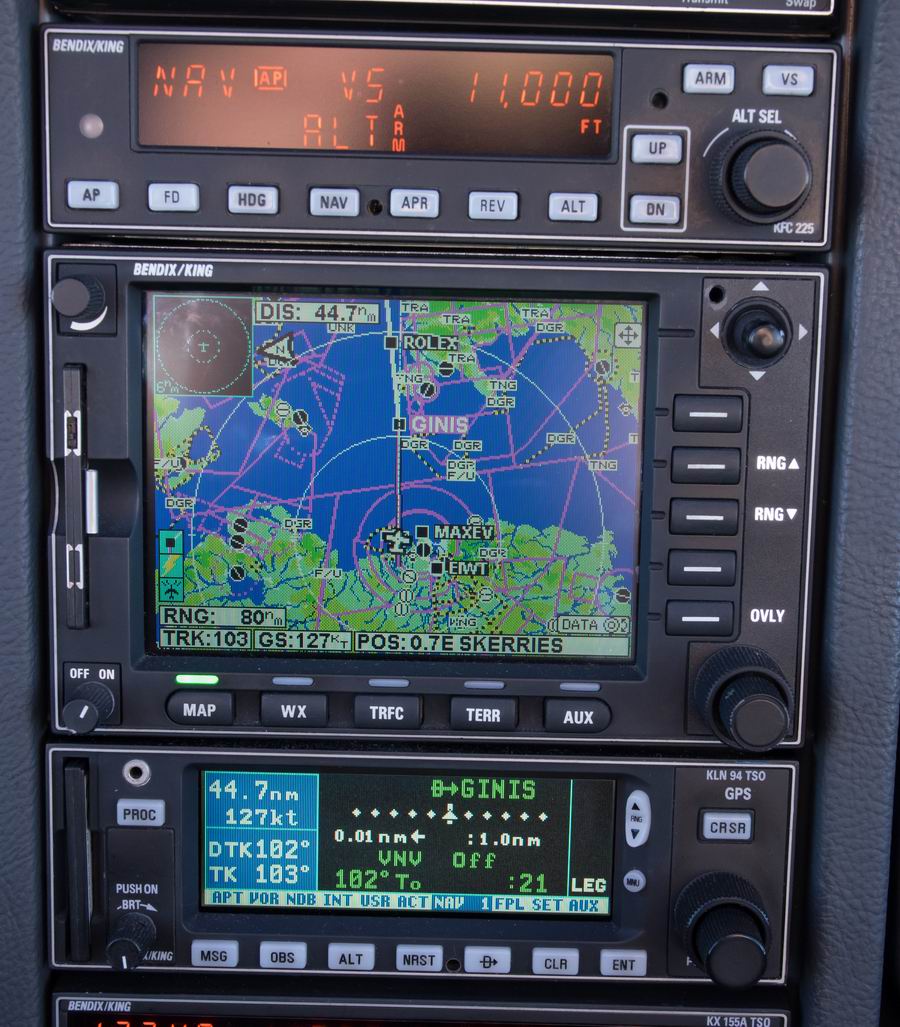 One of the huge wind turbine farms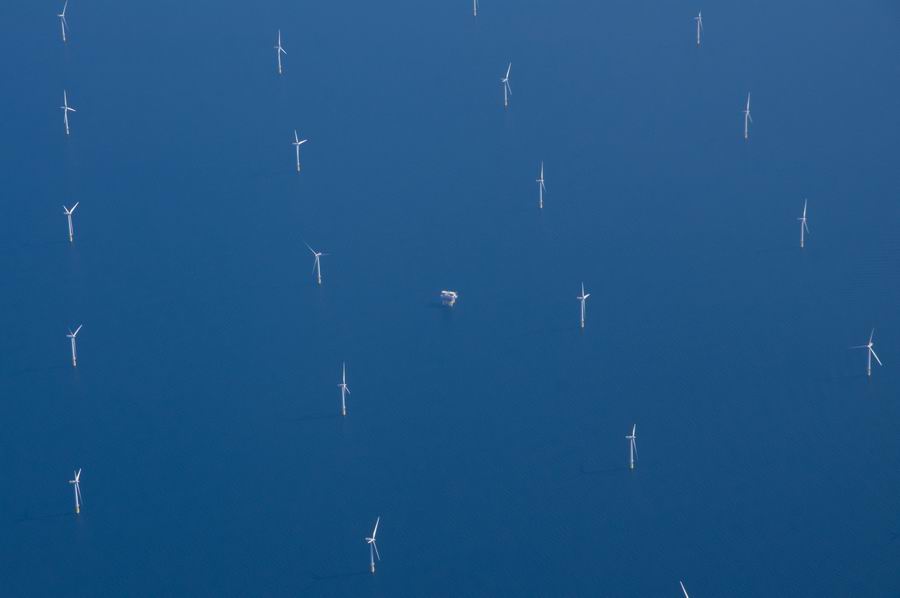 This is probably Birmingham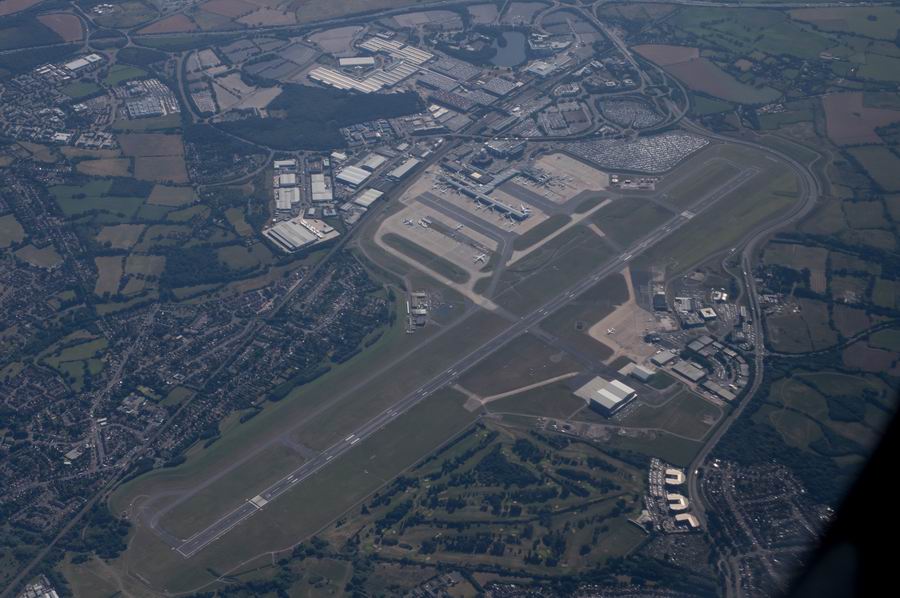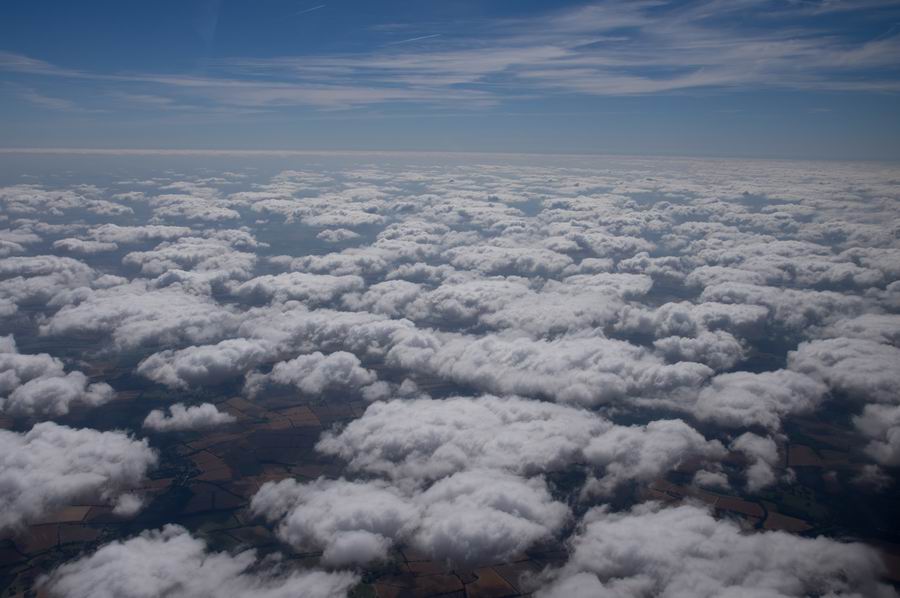 RAF Benson - as with most RAF bases, negligible activity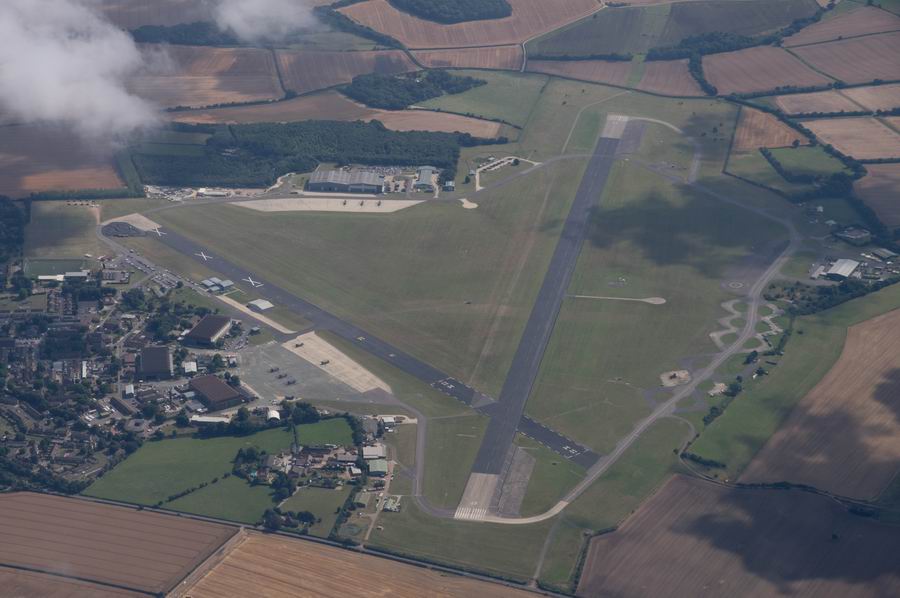 It was a brilliant trip and I owe my thanks to my friend, co-pilot and expert Scottish Islands navigator Colm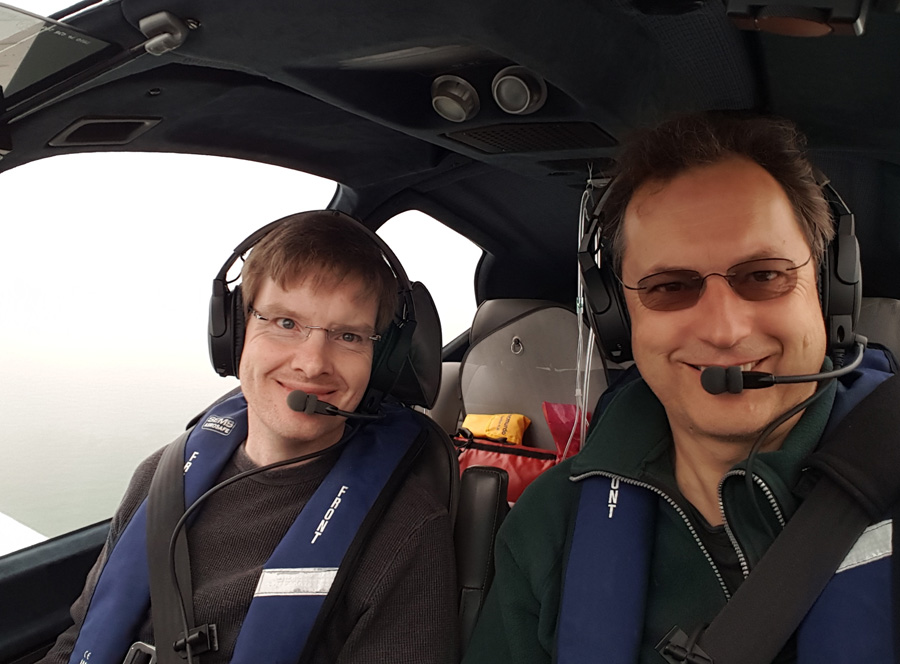 Most photos were taken with a Pentax K3 and a 16-85mm lens. The TB20 is excellent for photography because the bottom 2/3 of each side window is almost flat, and my windows have very few scratches on them despite the aircraft being 14 years old. The stabilisation on the K3 also helps greatly in getting sharp pictures.
I have since upgraded to the K1. Not for its full-frame sensor but to get even better stabilisation and better autofocus (both of these are important for airborne photography) and an even wider sensor ISO range. It is unfortunately considerably heavier and bigger, though still usable in the cockpit. Here they are - K3 on the left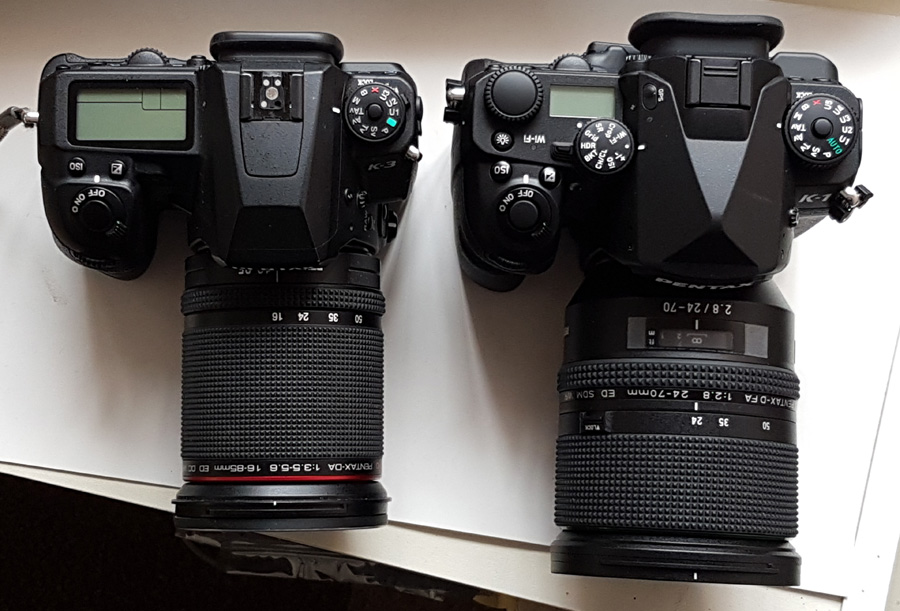 Video
This video was made of the Weston-Oban-Weston legs, using an externally temporarily mounted (underwing) Sony FDR-1000V camera, in a waterproof housing, recording in 1080P 50fps 25mbits/sec. In this mode, the 128GB SD card has a capacity of 10hrs. The camera's internal battery lasts only 2hrs but an external battery pack was used to extend the endurance to 10hrs. This camera was chosen over the Go-Pro 4 because its aerodynamic profile is much smaller, it is stabilised, and with its ~110 degree angle of view it distorts far less than the Go-Pro. Editing was done in Sony/Magix Vegas Pro 13. The video contains the GPS data (position and altitude) which was superimposed onto the video in Vegas, via a custom-written (C) converter program which converted the Oziexplorer track log into an SRT (movie subtitle) format which was imported into Vegas using the Vegasaur add-on. The camera distorts slightly and this was also corrected in Vegas using the NewblueFX Lens Correction - not entirely but adequately. The process involved two renders: the first one for lens correction, contrast, colour correction and embedding the GPS track data, and this was output to 1080P 50mbits/sec for minimal quality loss (~100GB file!) and the second render was done after removing most of the footage (always the case for flying videos) and adding the text labels.
The Vimeo-stored version gets downsampled by the Vimeo server to around 5mbits/sec (less for smaller player sizes) when played back, but if you use the Download feature on Vimeo you can get the full version (several GB) which is of higher quality, especially when viewed in the full 1080P size. However, it does need a top-end PC to run it smoothly. Very few PCs can run a 25mbits/sec video smoothly in 1080P (full HD) and that's one reason I don't bother with 4K which needs about 100mbits/sec and is thus impossible to host anywhere at any reasonable cost.
Track logs
Clicking on these KML files should launch (if you have it installed) Google Earth and then you can see the track in great detail.
Airport costs
Weston
Landing: €20
Parking: €40 (2 nights)
Avgas: €2.10/litre including VAT
Oban
Landing: £19

The Value of an IR
The whole trip could have been done legally under VFR. However, one would need an IR for the "escape route from terrain": climb rapidly through the thin layer and land somewhere with an instrument approach.
Flight times (airborne times)
EGKA-EIWT 2:45
EIWT-EGEO 2:45
EGEO-EIWT 1:50
EIWT-EGKA 2:15
This page last edited 16th November 2016